Civil Engineering is...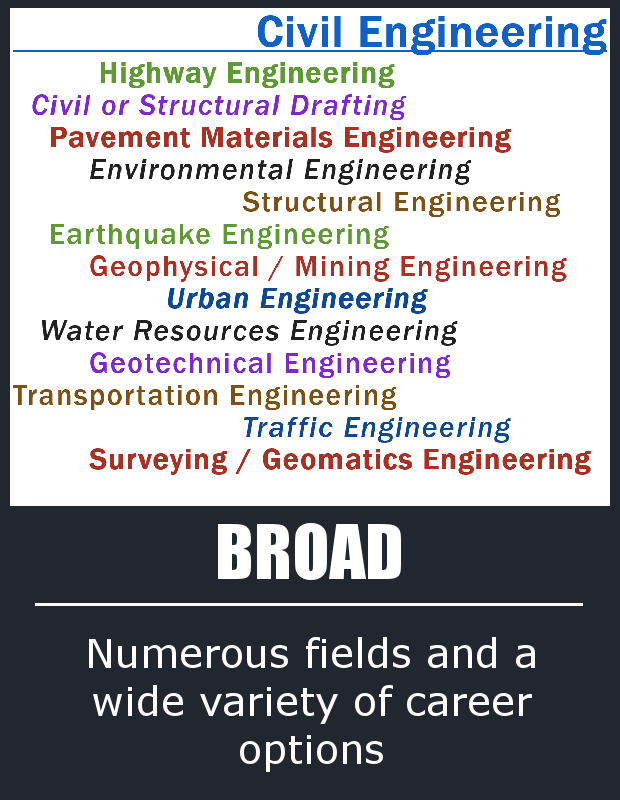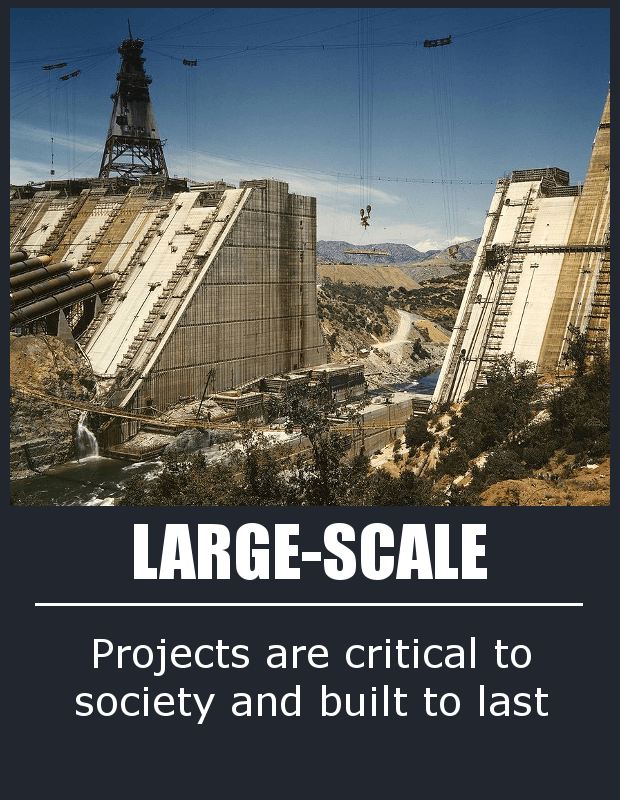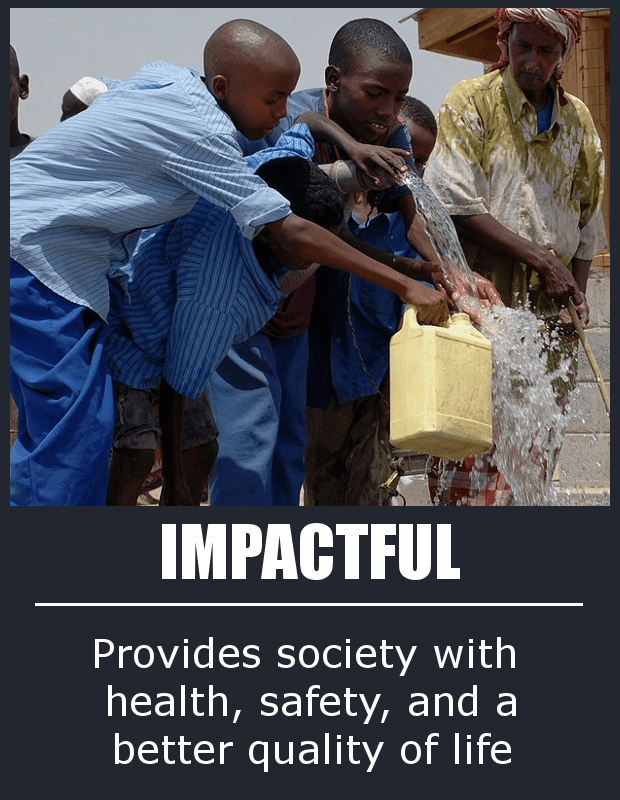 Degree Information
b.s. in civil engineering
The Bachelor of Science in Civil Engineering is a new degree at LeTourneau University involving a curriculum of 128 semester hours. This new degree offers students greater flexibility in their choice of courses and better alignment with curriculum recommendations from the American Society of Civil Engineers. Students can choose between a general civil engineering degree, a focus in structural engineering, a focus in water resources engineering, or a new concentration in environmental engineering.
To learn more about course requirements
The Bachelor of Science in Civil Engineering, including the concentration in Environmental Engineering, is accredited by the Engineering Accreditation Commission of ABET, https://www.abet.org. 
PROJECT HIGHLIGHTS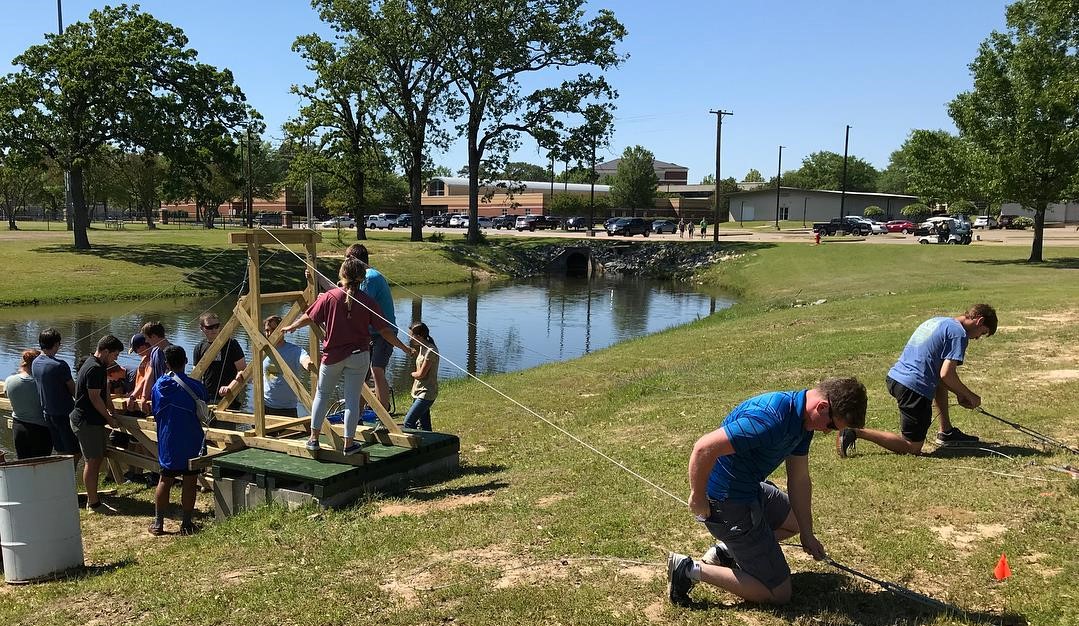 Our civil engineering courses include a lot of projects and work in our civil engineering labs. We believe that learning in the classroom is most effective when coupled with practical and hands-on experiences. Our students will work on unique and challenging engineering projects from their first semester all the way through the completion of their civil engineering degree. A few examples of projects in recent years include:
Cantilever bridge design project - Freshman students worked in teams of four to build 20-ft bridges out of wood and steel cables, then tested their strength by loading them with up to 1500 lbs.
Concrete mix design project - Sophomore students work in pairs to follow national design standards to develop a concrete mix to specifications, then produce and test concrete cylinders and beams to evaluate their designs.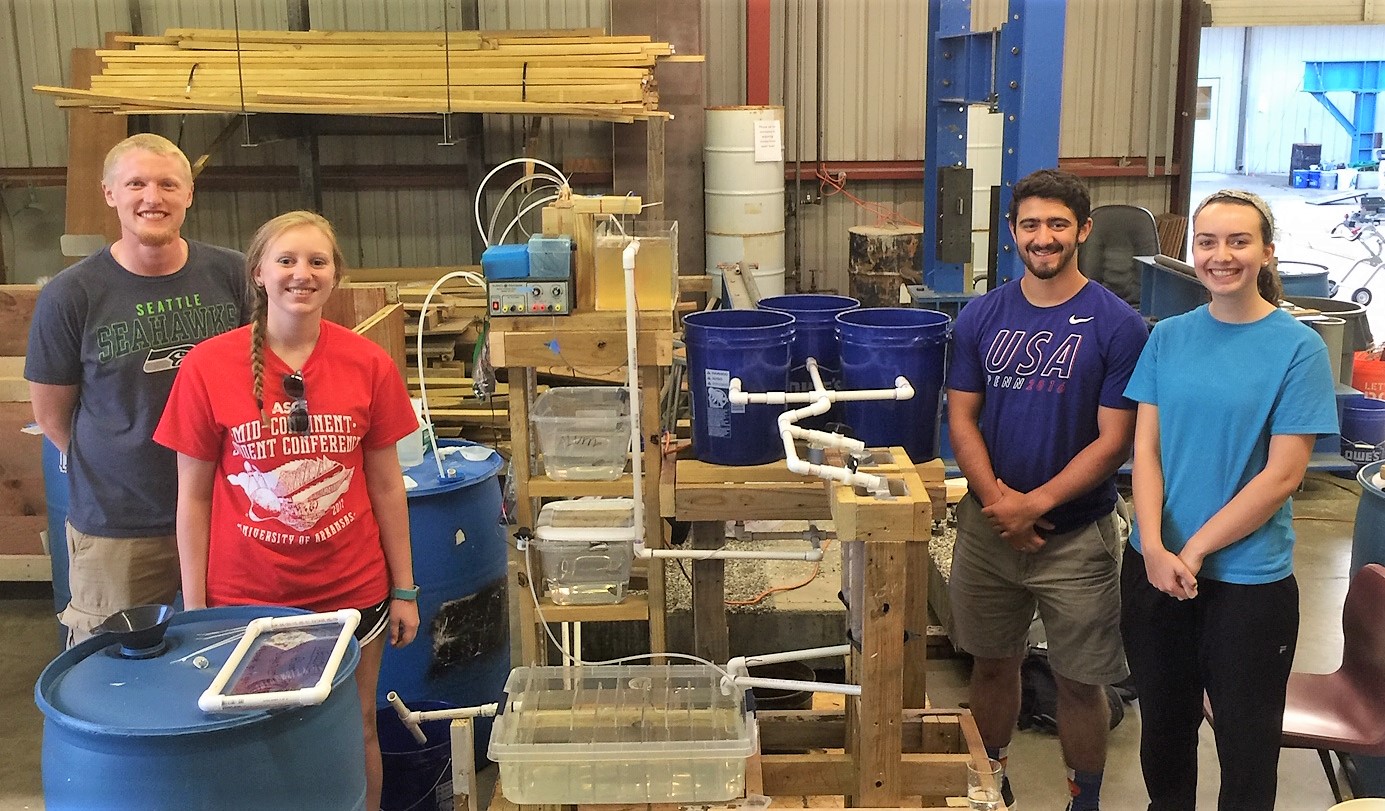 Water treatment project - Junior students work in small groups to design, build, and test a water treatment system capable of autonomously treating 50 gallons of river water to produce drinkable water.
Senior design project - All senior engineering students spend two semesters working on a capstone engineering design project. Recent civil engineering projects have included the hydraulic design of a recreational lazy river, development of a 3D-printing concrete tool, and participation in a disaster relief shelter design competition. Find out more about our senior design projects at LeTourneau University!
INTERESTING CLASSES YOU'LL TAKE
Civil engineering involves working within many different fields, so a civil engineering education includes a broad range of courses. Some examples of interesting courses you will take while earning a civil engineering degree at LeTourneau University include:
Civil Engineering Materials - learn about material science, testing standards, as well as an introduction to working with steel, aggregates, concrete, and wood materials
Civil and Environmental Engineering Project Management - learn about business and management principles, and work on estimating and planning a real-world project for a local engineering firm
Sustainability and Stewardship - learn about professional responsibilities regarding sustainable practices, particularly in the context of the unique calling to care for God's creation
Hydraulic Analysis - learn incompressible fluid mechanics and applications to water systems, including fluid statics, pipe networks, pumps, channels, and flow measurement
Structural Analysis - learn to analyze structural trusses, beams, and frames for bridge and building applications using traditional methods and analysis software
Environmental Engineering - learn about water and wastewater treatment, air and water pollution, solid and hazardous waste, and quality testing standards
Geotechnical Engineering - learn about physical and mechanical properties of soils along with soil testing standards for earthwork and foundation applications
Your choice of many elective courses - steel design, concrete design, wood design, groundwater hydrology, surface water hydrology, water and wastewater design, transportation engineering, construction engineering, introduction to surveying, and more!
Find out about some of the other opportunities you will have as a civil engineering student at LeTourneau University!
What can you do with a civil engineering degree?
With a civil engineering degree, graduates may choose from a number of industry career options. A few possible career choices include:
General Civil Engineer
Construction Engineer
Structural Engineer
Project Manager
Water Resources Engineer
Environmental Engineer
Geotechnical Engineer
Transportation Engineer
Public Health Engineer
City/County Engineer
Self-Employer
Civil Engineering Consultant
Some students desire to specialize in one or more fields of civil engineering and choose to attend graduate school after the completion of their undergraduate degree. To find out more about the jobs and graduate schools our students have gone to, check out the LeTourneau University Career Advantage.