Welcome to the LeTourneau University family!
New Student Orientation for Fall 2023 is August 17-20. Classes begin Monday, August 21.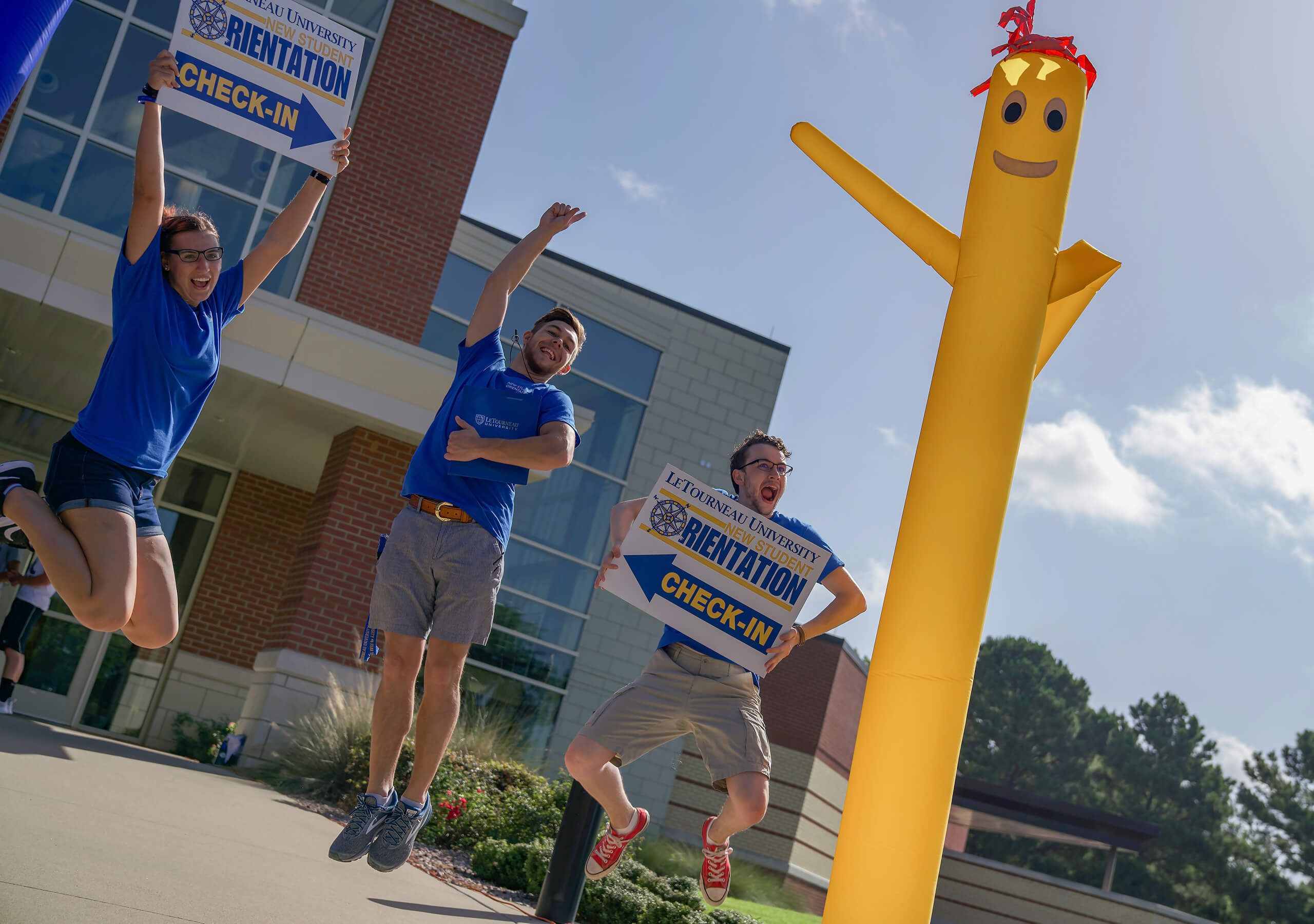 ---
New Student Frequently Asked Questions
What is New Student Orientation (NSO)?
New Student Orientation is a program designed to help students successfully transition to college at LeTourneau University. It is for all students taking classes physically at the Longview Campus for the first time. This includes students transferring from another institution, and students who are planning on living off campus.
When is NSO?
New Student Orientation for Fall 2022 is August 18-21. More details on specific programming will be posted soon.
Can Parents Come?
YES! Parents are welcome. See the schedule for parent events. Meals and lodging are provided for students only.
What do I need to do to be ready for Check-in?
The more you can have done ahead of time, the faster your check-in process will be. If you have completed all the items in your registration checklist, including registering for class and finalizing payment plans with our student accounts office, your check-in experience at LETU will be quick and simple. For help completing your registration checklist, you can call our Registrar's office, Student Accounts, Financial Aid, or Student Life depending on your question. If you aren't sure who to call, you can start first with your admissions counselor, or you may find this video series has the information you need.
Meet new friends, check the chapel schedule, buy textbooks, and more on the official campus app.
The LeTourneau Student Experience: well-rounded, Christ-centered, fun-filled.