About
Amenities
Floor Plans
Davis Hall is the second structure on campus to be named after Margaret Estes Davis. The Estes' were instrumental in helping to bring R.G. LeTourneau to Longview. Mrs. Davis continued her support of the university after the passing of her first husband and her marriage to Mr. Davis.
Davis Hall was completed in 2005 and creates a courtyard between itself, Thomas, and Gilbert Halls. Davis is one of our halls that is home to both men and women, but they are housed on different floors with elevator access only available to the floor's residents. Davis Hall is also home to the Honors Commons, which is where our students in the Honors College and The Guild reside.
Davis Hall has all of the conveniences of home on a residence hall-sized scale. There is a large kitchen and laundry room off of the main lobby on the first floor. Each floor also has central floor lounges. The lounges on the second and third floors provide additional kitchenette space for those floors. Two rooms share an adjoining bathroom.
Davis Hall is a suite-style residence hall with two rooms connected through a shared bathroom.
Each room in Davis includes:
Two height adjustable beds that can be bunked
One loft kit (to elevate a bed)
Two desks
Two desk chairs
Two small bookcases
Two three-drawer dressers
Two closets with a hanging rod and shelf
Some room types have a sink located in the room instead of in the bathroom. The windows are 70 inches high, by 32 inches wide, and the bottom of the windows are 33 inches from the floor. The bedrooms in Davis hall are carpeted.
First Floor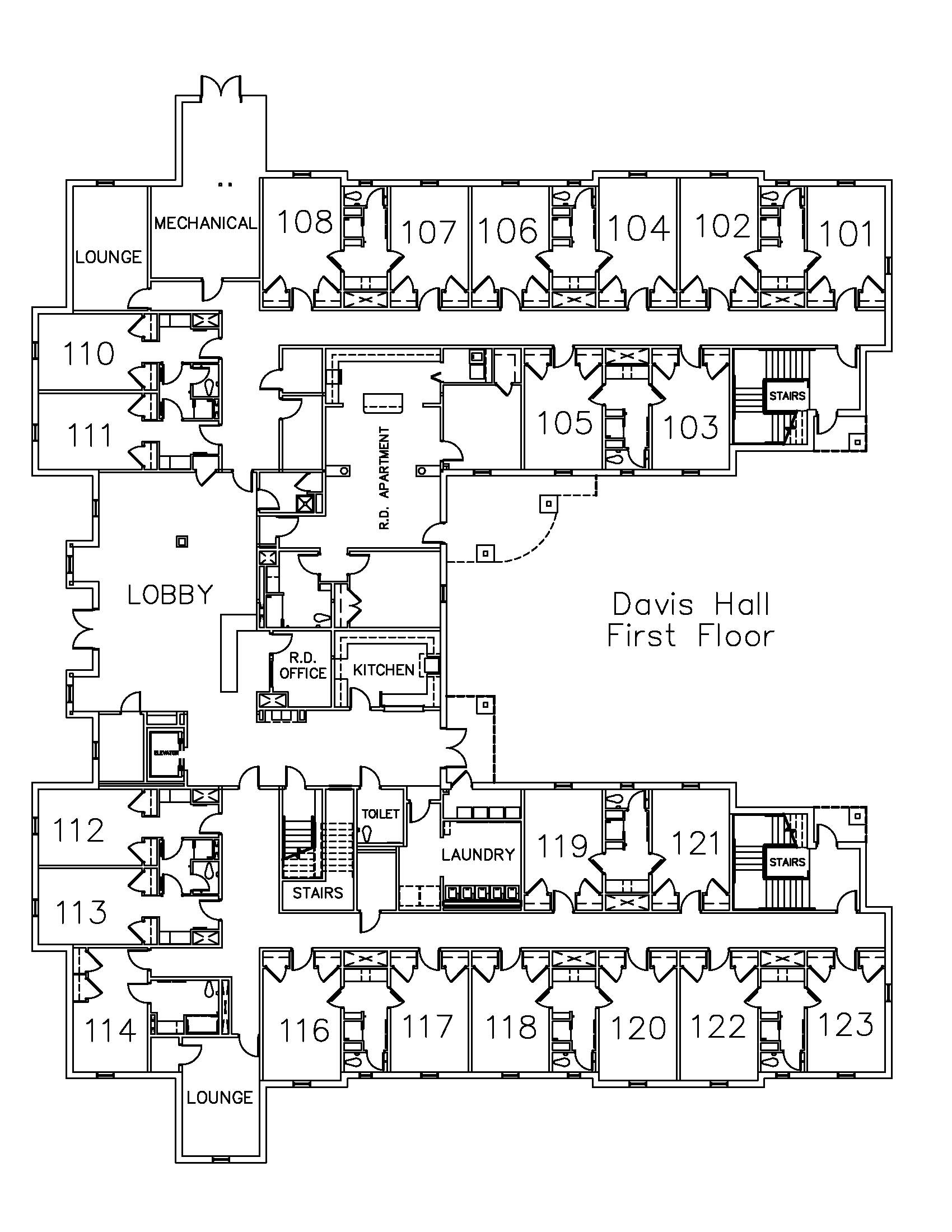 ---
Second Floor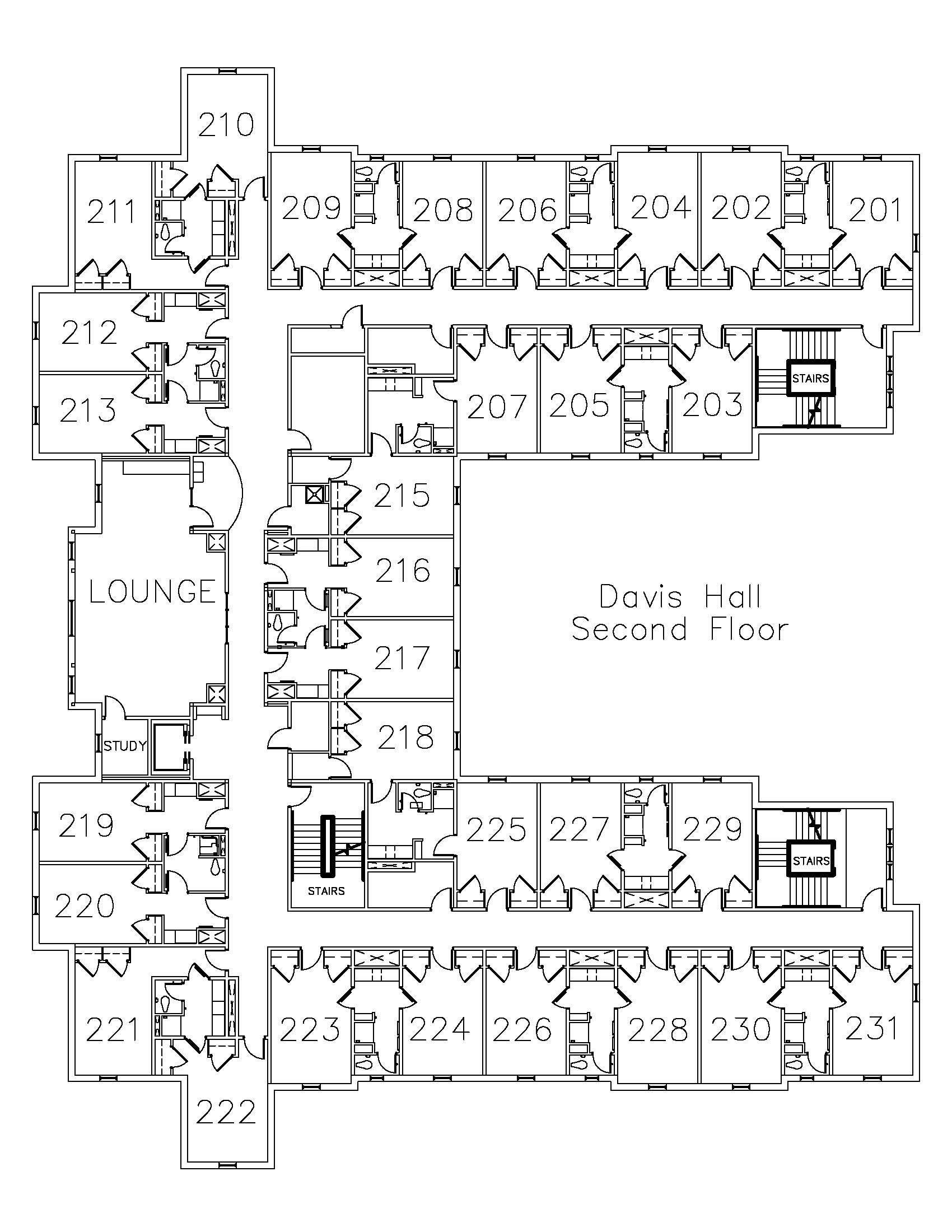 ---
Third Floor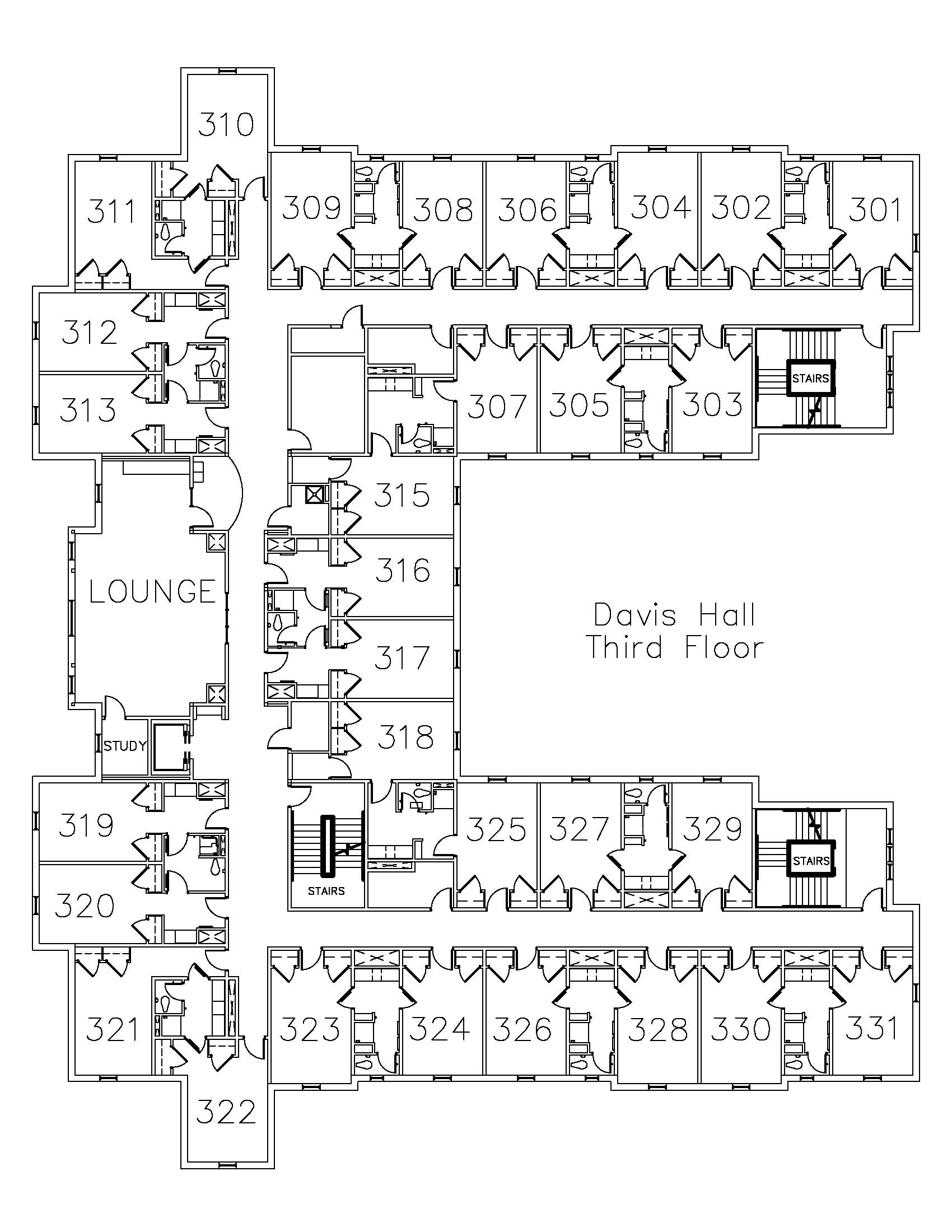 ---
Suite AA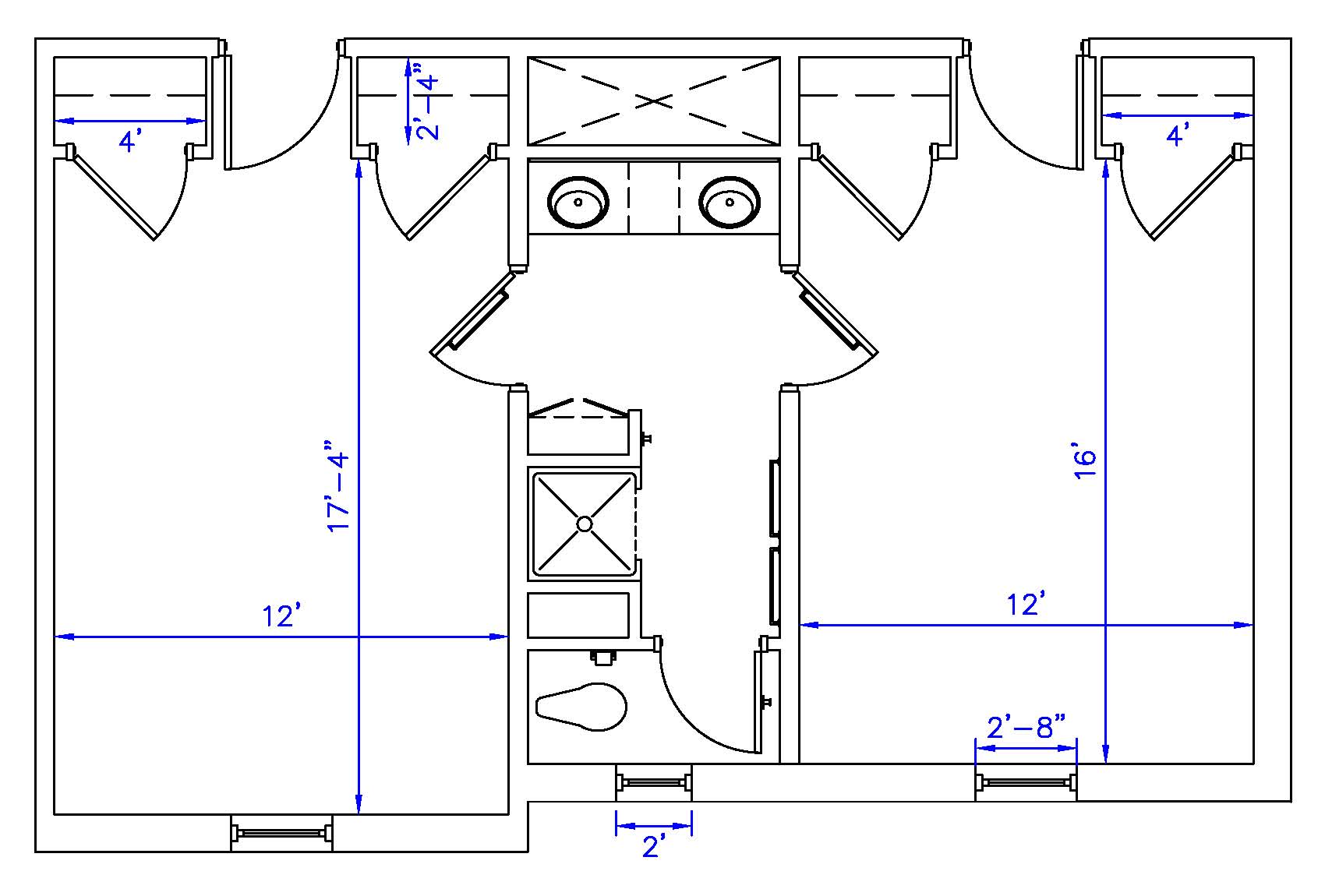 ---
Suite AE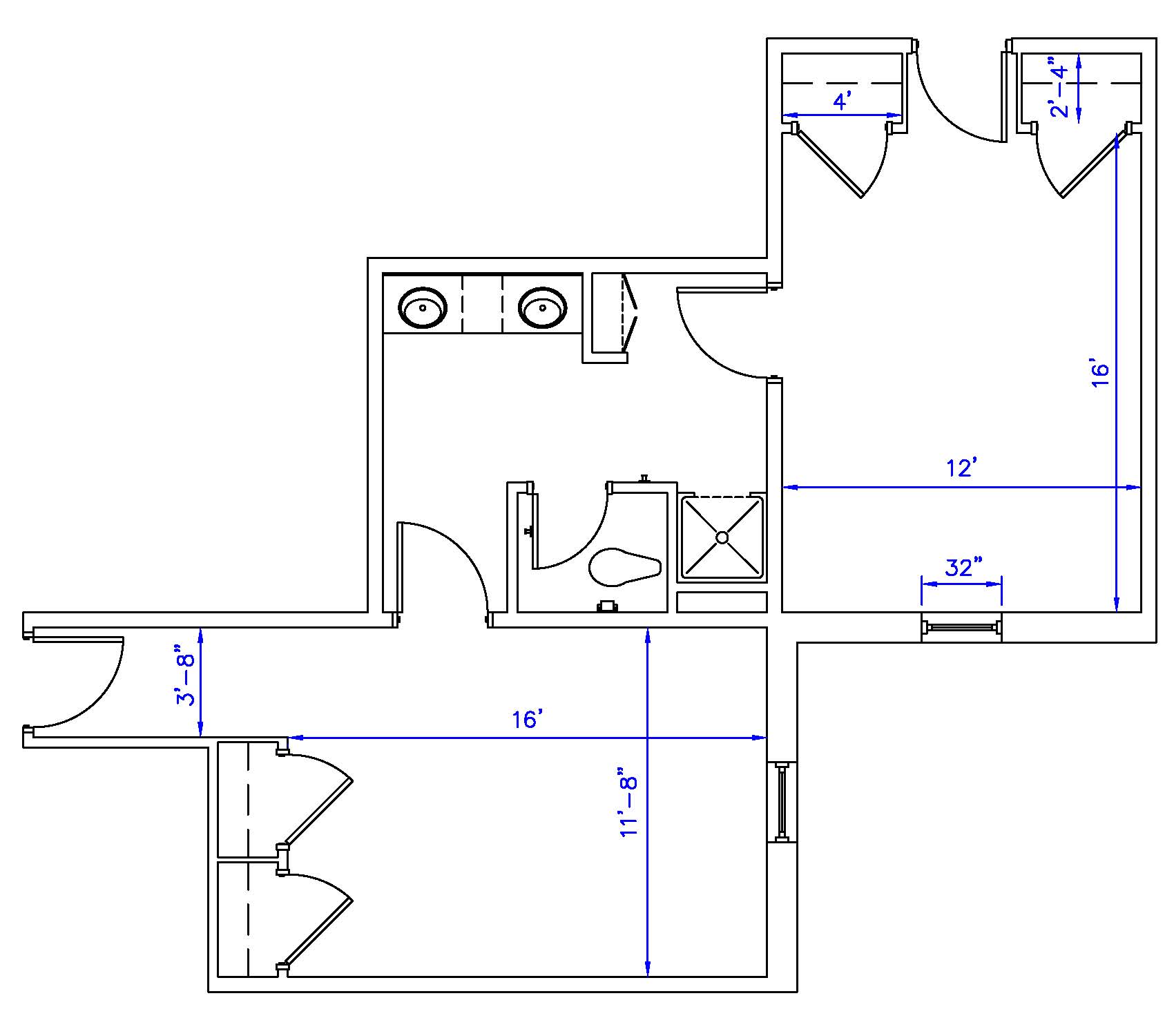 ---
Suite BF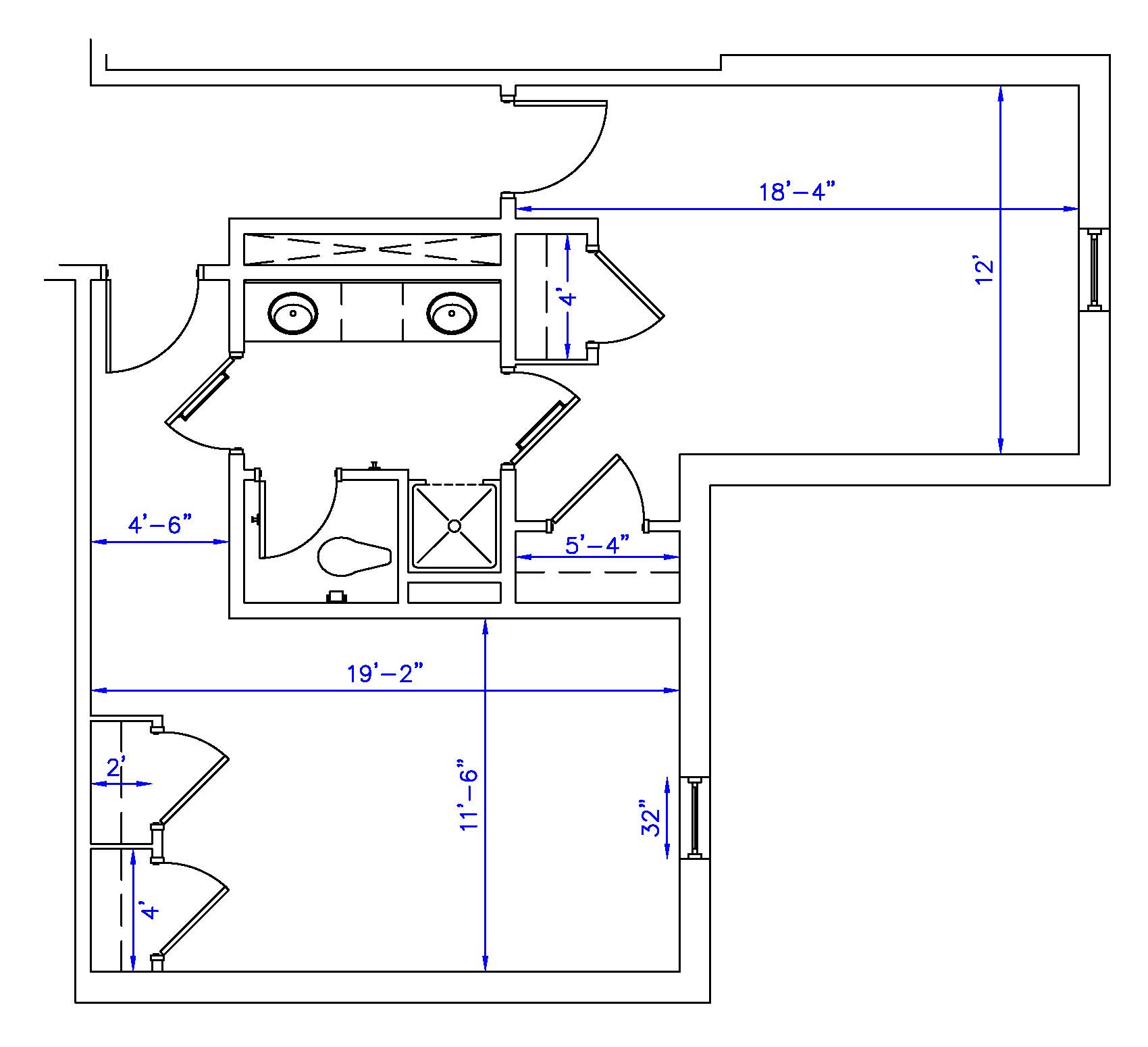 ---
Suite CC