LeTourneau Singers
Jazz Band
Chapel Worship
Private Music Lessons
Longview Civic Chorus

LeTourneau Singers MUSC 2201, 1-hour credit (view syllabus)
T/Th 7:00-8:30 PM EDUC 117
Director: Dr. Jim Taylor
Why is it that singers always exit a choir rehearsal feeling better than when they walked in? Maybe it's because when you're singing for an hour and a half, you are just thinking about the music. Your responsibilities and deadlines have been forgotten, you are among friends, and you have been working on trying to make some beautiful music, that's all. And it is especially refreshing when you have been studying tough technical or scientific problems for the rest of your day. Singing involves using your body; you are listening and contributing, working together with others in an atmosphere of humor and camaraderie. You're growing musically, and singing to the Lord for his glory. Awesome!
For an extra blast of inspiration, see this 3 ½ YouTube from composer John Rutter discussing the importance of choir.
The LeTourneau Singers is an arts-based chorus singing a wide array of musical styles including classics of Handel or Mozart, folk song arrangements, anthems, madrigals, motets, jazz, contemporary works, gospel, and more.
The emphasis is excellence. If it doesn't sound good then let's all go home. We are one of many university choruses around the country seeking to make truly beautiful music, and we intend to have fun throughout the process, from the first rehearsal of the semester to the performance in chapel or concert.
Members need to be able to sing solidly in tune and carry a choral part amid harmony. Though experience in choral singing is a strong asset, it is quite possible for someone with a bright mind and good natural voice to pick it up. Sight-reading skills are not a requirement, and members will grow through experience.
For more specifics, see the course syllabus here.
Contact Dr. Taylor for an audition at jimtaylor@letu.edu or (903) 233-3379.
Jazz Band MUSC1700, 1-hour credit
Mondays 7-9 PM Speer Chapel
Director: Mr. George Faber
Jazz is amazing! Jazz is a fusion of the musical traditions of Africa and Europe, and from its beginnings in New Orleans has blossomed into a rich culture of many styles, from Dixieland to Big Band to Bebop to Modern, and everything in between. Though first played only in clubs, its artistic excellence and complexity has moved it into the university as an academic discipline - and it is great fun to play.
Led by local jazz legend, Mr. George Faber, the LeTourneau University Jazz Band members hone their skills in an atmosphere of fun and creativity.  On occasion professional players will join in and/or clinic student players.  Auditions for saxes/woodwinds, trumpets, trombones, and rhythm section are held the first week of the semester in the Speer Chapel.  Students must own or rent their instruments.  For more information please contact Mr. Faber at GeorgeFaber@letu.edu.
WORSHIP TEAMS
Student-led worship teams lead the worship music in chapel services held in the Belcher Center on MWF from 10:35-11:35 AM. Students in the bands take this responsibility seriously, and in addition to hours of planning, rehearsal, and sound checks, meet together regularly for fellowship, discipleship, and worship. Musicians new to LeTourneau who wish to be part of the teams can audition and, if successful, start participating their second semester.
INSTRUMENTALISTS
If you are proficient in any classical instrument - flute, cello, piano, horn, etc. - please let Dr. Taylor know so that you can be part of the growing team of musical artists at LeTourneau.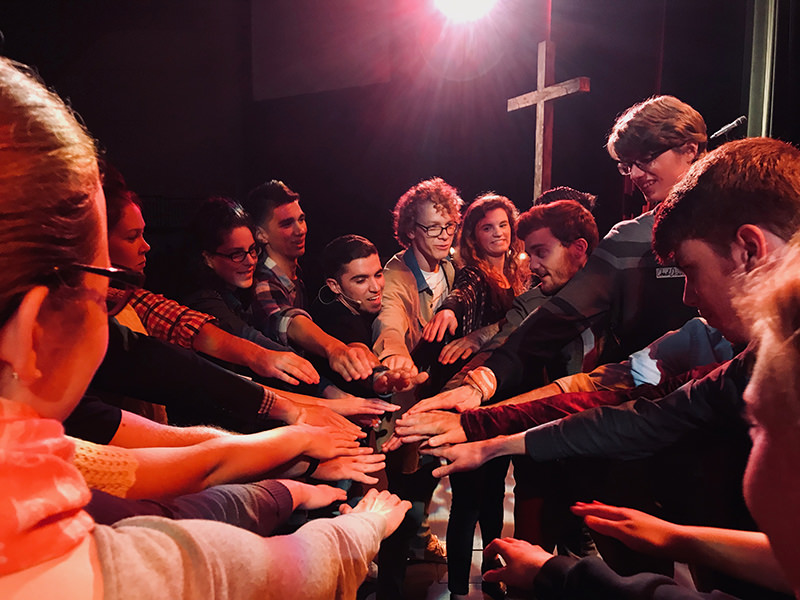 Private instrument lessons are available on a limited basis from fine music teachers, each with deep experience in his/her field:
Voice Lessons MUSC1411 - Laurie Cosby, teacher
Piano Lessons MUSC1511 - Sherrye Coles, teacher
Guitar Lessons MUSC1611 - Ben Shepherd, teacher
Strings Lessons (violin/viola/cello/double bass) MUSC1711 - Julia Hector, teacher
Lessons are one half-hour long, and require a lab fee. Lesson times will be coordinated between you and your teacher. Lessons receive one hour of academic credit.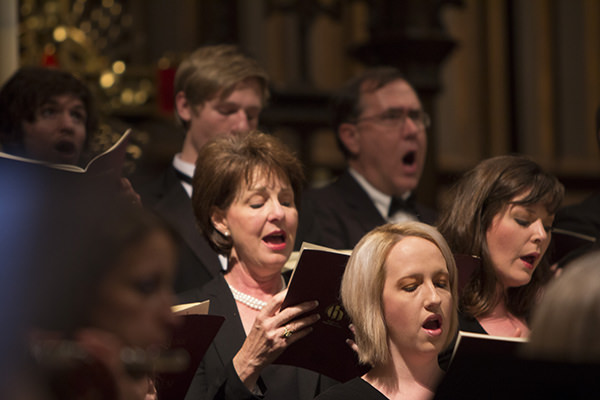 The Longview Civic Chorus is a community chorus comprised of high school through adult-aged singers meeting in room 117 of the Education Building on the LETU campus on Monday nights from 7-9 PM. The multi-generational aspect of this choir is an asset, and there are some very good sight-readers in this group. There is usually a break for snacks and fellowship in the middle of the rehearsal. The LCC may be taken for credit through LeTourneau University, or members may simply pay a $75 fee for the semester. The Longview Civic Chorus and the LeTourneau Singers combine on occasion to form a mass choir for performing larger works. No formal audition is necessary, but singers must be able to hold a choral part amid harmony.
Contact Dr. Taylor to get involved: jimtaylor@letu.edu (903) 233-3379.