Events
ConnectNOW E-Newsletter
NOW Magazine
Class Notes
---
What do the button colors used below mean?
 Register/Purchase Tickets Get More Info
---
HOMECOMING & FAMILY WEEKEND
Sep 29 - Oct 2 | LeTourneau University | Longview, TX
Join us for an extra-special Homecoming & Family Weekend as we celebrate our 50th Anniversary Alumni (this year's Golden Jackets!), welcome our new Freshmen and their families, celebrate Alumni achievement through our Academy of Engineering and Engineering Technology and Athletic Hall of Fame, and more!
SPECIAL FLY-IN: Alumni are invited to participate in this year's special Fly-In event by flying in their own planes or a company plane to Gregg County Airport (GGG) where we will be shutting down an entire taxi way for a special event on Saturday, Oct 1, complete with "Ms. Virginia" (a DC3 from Dynamic Aviation) and more!
---
Recent Events
global leadership summit 
August 4-5, 2022 | LeTourneau Campus
For over 20 years, the Global Leadership Summit has been challenging and encouraging leaders around the world with actionable content from some of the best leaders in business, industry, and the church.  LeTourneau University serves as a local host site for the conference livestream.  We're glad to be able to offer our alumni a special discounted rate ($159/person vs the regular price of $229/person). Contact our Alumni Office for the conference discount code (alumni@letu.edu | 903-233-3831). *Note: Young adults (12-17), students, teachers and military personnel can attend for $99/person.
EAA AirVenture OshKosh 2022
July 25-31, 2022 | Oshkosh, Wisconsin
Join us for this year's LETU Alumni Night on the airport grounds, as we enjoy a dinner (special LETU meal for $10), plus take in the evening's airshow sponsored by alumni-owned Covington Aircraft!
JAARS COOKOUT
June 28, 2022 | JAARS | Waxhaw, NC
Join us for dinner for our alumni and friends at JAARS in Waxhaw, NC.  
ALASKA ALUMNI EVENT
June 18, 2022 | Alaska Aviation Museum | Anchorage, AK
Join us at the Aviation Museum in Anchorage, AK for a free lunch, a chance to connect with fellow alumni and friends, and hear from the Dean's of Aviation and Engineering about what is happening at LETU Univeristy.


GREAT TEXAS BALLOON RACE 
June 17, 2022 | Longview Convention Center | Longview, TX
Join us for a special LETU Night at this year's Great Texas Balloon Race.  Enjoy concerts, the Special Shape Spectacular, the Balloon Glow, and more! Stop by the LETU tent for ice-cold water and sodas and a chance to connect with fellow alumni, faculty, and staff. (50% LETU Discount)
RANGERS VS ASTROS 
June 14, 2022 | Globe Life Field | Arlington, TX
Join us for a Texas-sized game as the Texas Rangers take on the Houston Astros. (30% off ticket prices)
ITALY 2022
May 16-27, 2022 | Italy | RESCHEDULED FOR 2023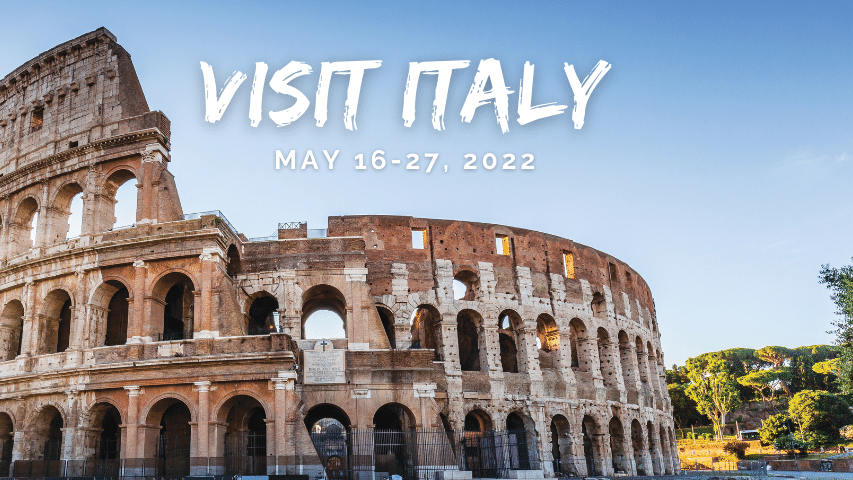 Join Dr. and Mrs. Mason for a special trip to Italy next May. The trip will be tour the magnificent Tuscan countryside with its rolling hills and spectacular art and architecture, lovely Assisi in the region of Umbria, and finally Rome with its vestiges of the imperial city of antiquity. ($500 deposit via link below.) 
Spring 2022 Graduation
May 7, 2022 | LeTourneau University | Longview, TX
Join us as we celebrate the Class of 2022 at the Spring Commencement.  Attend the graduation ceremony via livestream or attend in person.  Seat availability is limited.  Please contact the Alumni Office if interested (alumni@letu.edu | 903-233-3840).
NOTE: This year's 50th Anniversary alumni - the Class of 1972 - are invited to join us for a very special part of the Graduation Ceremony.
ZACH WILLIAMS CONCERT
April 9, 2022 | Belcher Center | Longview, TX
Join us for a night of great music with Christian artists Zach Williams and special guest Anne Wilson.  Enjoy a 20% discount on all tickets with discount code "INSIDER". Sponsored by our Alumni Relations Office.
Hootenanny weekend
April 8-9, 2022 | LeTourneau University | Longview, TX
Join us for a weekend of laughter and fun for the entire family! Laugh the night away with the annual Hootenanny Variety Show, cheer on the Yellow Jackets at a athletic event, reconnect with fellow alumni, enjoy competitions and fun at The Pond, and so much more!
Teacher Education Career Fair
March 10, 2022, 2-4pm | LeTourneau University | Longview, TX
Join us, either as a representative for a school or teacher's organization or submit your resume for that next teaching position, at this Spring's Teacher Education Career Fair. 
Arizona golf & spring training trip
March 3-6, 2022 | LeTourneau University | Longview, TX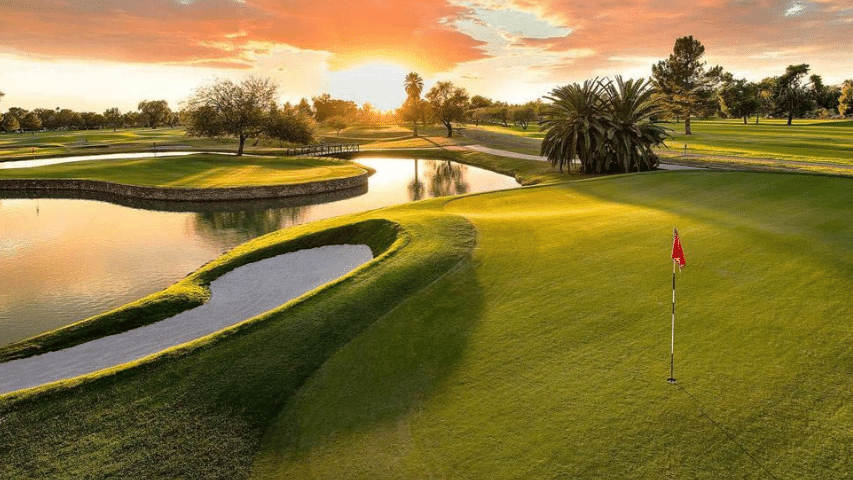 Enjoy a classic celebration of golf and spring training baseball, March 3-6, 2022, at the beautifully renovated Wigwam Resort: three days of warm weather, golf at three great courses, a Texas Rangers Spring Training game, a tour of the Texas Ranger's Spring Facilities and an insiders tour of PING (Karsten Manufacturing) to see how golf clubs are produced from start to finish. ($250 deposit can be paid below)
58th annual GO WEEK: The God who calls and Sends
January 23-27, 2022 | LeTourneau University | Longview, TX
With over 500 alumni serving as missionaries around the world (or have previously served), we are excited to celebrate the 58th annual Go Week on-campus! Complete with special speakers, guest missionaries and organizations representatives, seminars, and the World Cafe, it is a great week for all! Contact the Spiritual Life Office for more information.

Presidential Inauguration
Nov 5-6, 2021 | LeTourneau University | Longview, TX
Join us for the Presidential Inauguration of Dr. Steven D. Mason, LeTourneau University's 7th president.  As part of the festivities, plan to join us for a special alumni luncheon on Saturday, November 6th with Dr. and Mrs. Mason and their family. More info to come.
LETU AThLETICS GOLF CLASSIC, Sponsored by encore multimedia
Monday, October 18th | Pinecrest Country Club | Longview, TX
Hit the golf course alongside friends, colleagues, and community leaders for this annual golf outing to support LETU Athletics.  There are lots of opportunities to be involved, from serving as an event sponsor (click below to find out more about sponsorship opportunities) to playing on one of the up to 32 teams that day. Join us for a great day at of golfing and supporting LETU Athletics!
career fair
September 29, 2021 | LeTourneau University | Longview, TX
The annual career fair hosts companies and representatives from across the country on-campus for students to meet, learn about employment opportunities, submit resumes, etc.  Alumni are invited to have their companies represented at the fair (click below to register your company). Alumni are also invited to attend the Career Fair, meet employers, submit resumes, etc. (Contact Career Services for more information - CareerServices@letu.edu).  In addition, there are a number of volunteer needs related to the Career Fair (please contact the Alumni Office to volunteer - alumni@letu.edu).

Homecoming & Family Weekend 2021
September 15-18, 2021 | Longview, TX & Online
Join us in a celebration of 75 years of God's faithfulness to LeTourneau University at the 2021 Homecoming & Family Weekend.  Click below to sign-up for updates, early bird tickets for events, and more.
FABTECh 2021
Sep 13-16, 2021 | McCormick Place | Chicago, IL
Stop by the LeTourneau University booth at this year's Fabtech Expo in Chicago to visit with Dr. Richard Baumer, the Omer Blodgett Chair of Welding/Materials Joining, and connect with fellow alumni, faculty, and students.  Special Invitation for Welding/Materials Joining alumni: look for an announcement for a special meet-up in the upcoming Welding newsletter from Dr. Baumer.
Current E-Newsletter:
Prior E-Newsletters:
CURRENT ISSUE: Spring 2022
View previous issues of LeTourneau's NOW Magazine by clicking here.
In each issue of the NOW alumni magazine, our team collects and shares Class Notes. These notes include new jobs, marriages, new children, unique recognitions and more. Please share your Class Notes with us on the update your information page, or by emailing Gail Ritchey at gailritchey@letu.edu directly. We love photos!