LeTourneau University is always striving to keep alumni up to date with what is happening at LETU.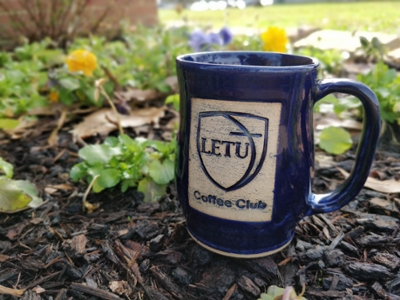 The Coffee Club is a new way for you to do just that. When you sign up, you will get a handmade mug made by one of our LeTourneau students, Lisa Tixier, from
TheWireFlower
. You will also receive a ground coffee sample from
Silver Grizzly Espresso
owned by a LeTourneau Alum, and a weekly student profile that tells a little of who they are and how you can pray for them.
To 
sign up
today, just select 
Coffee Club
under the drop down and start your connection with a student! It is a minimum of either $10 dollars a month, or a one-time gift of $120 for the year. Like always these funds will go straight to students, to help more students be financially able to attend this great university. 
Here is a preview of the student Prayer Emails you will get each week, but you've got to sign up to see their answers! Aren't these students fabulous?? You'll get to know 52 of them if you
sign up!