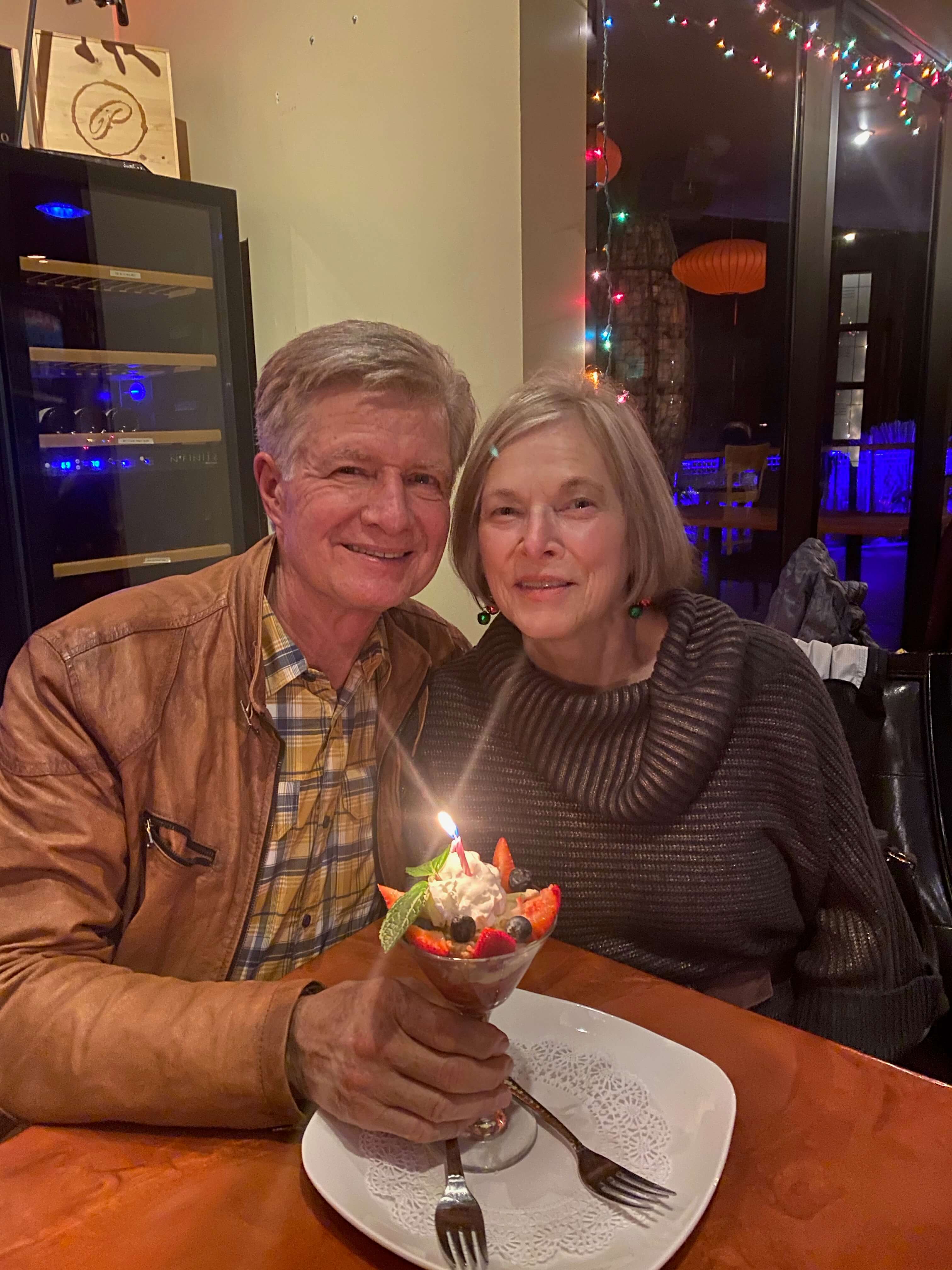 The yellow 1975 Cessna 188 touches down on the pavement. The plane slows and the tailwheel drops to the ground. The plane pulls up in the green field, across from the hangar, parking next to a half dozen Air Tractor turbo prop agricultural airplanes. The pilot, David Eby, a 1971 LeTourneau University graduate and the Owner/Founder of Agriflite, climbs out of the cockpit and down the side of the plane. The name of the company David and his wife, Denise, founded in 1973 and have owned and operated for nearly fifty years is emblazoned on the side of the hangar. While the tailwheel Cessna 188 is a legacy of David's time in LeTourneau's aviation program, Agriflite's fleet of planes, and the technology on board each plane, is a testimony to an ingenuity that has transformed the agricultural aviation industry. From hardware to software, from engineering to flight, from love of God to love of neighbor, this is a #LeTourneauBuilt story.
With his hopes set on becoming a commercial pilot, David found himself looking for a college with an engineering and flight program. In December of 1969, he married his sweetheart, Denise, and the very next month, the newlyweds moved from Indiana to Texas for David to attend LeTourneau College. While a student, David worked as a Flight Instructor and discovered a love for introducing others to flight. Eventually, this would include all three children, each one a licensed pilot. Unfortunately, David's dream of becoming a commercial pilot was dashed when, in 1971, his senior year, an energy crisis led to oil prices doubling, there were more pilots than there were jobs, and an industry regulation stated commercial pilots must have unaided 20/20 vision. What now?

After graduation, the Eby's returned to Wakarusa, Indiana where David had grown up on the family farm. Unable to fly commercially, David took a job in Indiana's RV business as a design engineer. Days in the office behind a design desk left David longing to be back in a cockpit. One day, he found himself watching an agricultural pilot flying over the local farmer's fields. That moment began what has since become a now almost fifty-year journey working in and revolutionizing the agricultural aviation industry.

Believing God was calling David to fly and serve the local community, David and Denise borrowed the money needed to purchase their first plane - a 1973 Cessna 188. He took on his first agricultural clients and learned the business as he went. Although they barely made ends meet that first year, they survived. Agriflite was born.

Each year brought new opportunities, new challenges, and new growth. Three years later, they purchased their second plane - a brand new Air Tractor 301, built in Texas,. As the business and opportunities grew, David became very aware of the challenges agricultural flight faced. "I was always looking for ways to improve what we were doing."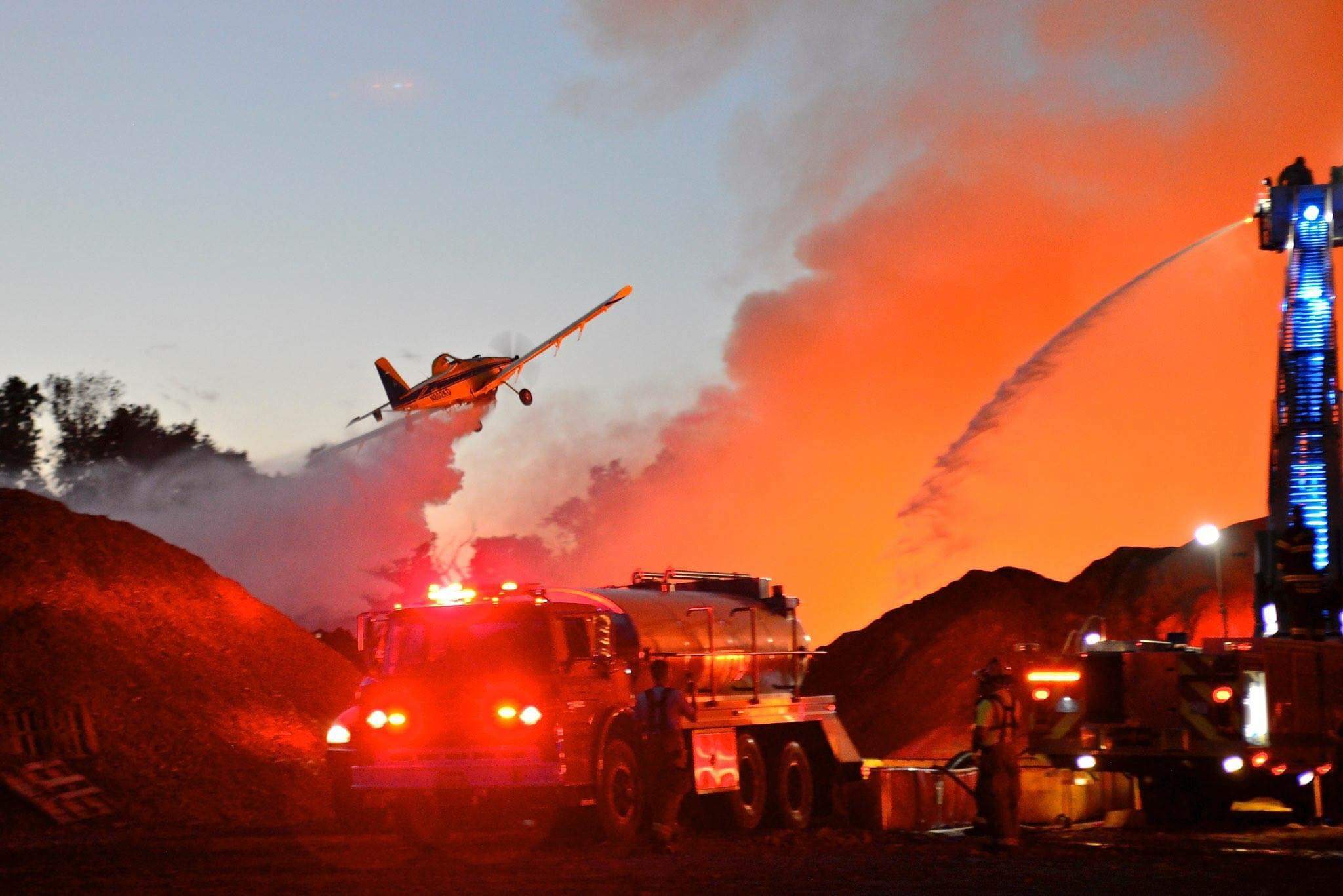 One of the biggest challenges facing agricultural aviation was a problem with the valves used to release the insecticide or fungicide over the field. The way the valves were built, they were prone to get stuck open by debris and leaking. David tells of an unscheduled visit by an FAA inspector where the inspector found several valves leaking onto the runway. David came out of that meeting with a commitment, "We have got to change this."
In 1996, David designed, engineered, and sold the first AeroFlow Systems (AFS) check valve. The new valve eliminated the leaks and overspray caused by the faulty valves that were the prior standard in the industry by adding a conical self-cleaning screen in front of the internal diaphragm. This first foray into product design and production was not smooth sailing. Some of the material used in the first batch was unreliable. With that discovery, and thousands of units sold, David and Denise had a decision to make. They could walk away from AeroFlow Systems and the new check valve, or they could do what was right for those who had bought the first line of valves. In order to understand the decision David and Denise ultimately made, you have to first understand the commitments that had guided their business for nearly twenty-five years.

From the beginning of Agriflite, with that single plane in 1973, the Eby's decided that they were there to serve their community and to "do the right thing". Sticking to this commitment has come at a price. However, it is the drive that has not only guided their business decisions, but inspired innovation that has transformed the industry.

David and Denise decide to produce a second batch of valves, having learned from the mistakes of the first, and replaced every single valve free of charge that they had sold. The result was a decrease in unwanted leaks, more accurate application, and a better product for their customers, the farmers whose field they would treat, and the communities they served. The Eby's bottom line took a hit, but they had done the right thing. Nearly twenty-five years later, that very same AFS check valve that they could have walked away from is now the industry standard across the nation and around the world. David's ingenuity had solved one problem. Significant developments in both agricultural and technology in the first years of the twenty-first century were the inspirations for the next two revolutionary innovations.


In the early 2000s, a new corn fungicide became available that led to healthier crops and more productive harvests for the farmers. As demand for ethanol and corn-based products rose, the demand for agricultural planes to apply the new fungicide skyrocketed. Agriflite needed a way to manage the rapid increase in demand for their services. At that time, each flight required the use of a printed platbook to figure out the exact location of the farm and the specific field. It was a process that was prone to error and time consuming.

At the same time, a young, five-year old Google Inc. launched their online mapping program, Google Maps, and its companion downloadable program with satellite imaging, Google Earth. A feature of Google Earth was the ability to add custom layers over the satellite and mapping data. What if a farmer, who knew his land better than anyone and had a vested interest in making sure the pilot got the right field, could draw a box indicating which field to apply the agricultural product? That was the transformative possibility David saw in the new technology, and, with that initial idea, AgSync was born.

Instead of relying on problematic printed plat maps, a farmer logged on to a website, indicated the field to be treated, and submitted his order to Agriflite. Order accuracy improved, as did time to delivery. Farmers were happy, and so were David and his team. AgSync was a success. With happy customers and the right tools, demand continued to grow. Reflecting on that busy season, David shares, "We went from a hundred thousand acres a year to five hundred thousand acres a year by 2006." Eventually, AgSync was made available for other agricultural aviation companies across the country. According to the National Agricultural Aviation Association, Agriflite is one of over 1500 such companies treating 127 million acres of cropland each year. Today, AgSync is used in five countries and by over ten thousand paid users. AgSync simplified the ordering process and provided better data for pilots and companies. There was one significant challenge that remained to be tackled. Yet again, it was made possible by technological advances in other areas of industry.

While the AgSync system provided better data from the customer, how could David demonstrate to the farmer, his customer, that the job was done right? Agriflite needed a way to show the customer where the pilot had flown and exactly where, what, and how much had been applied to their field.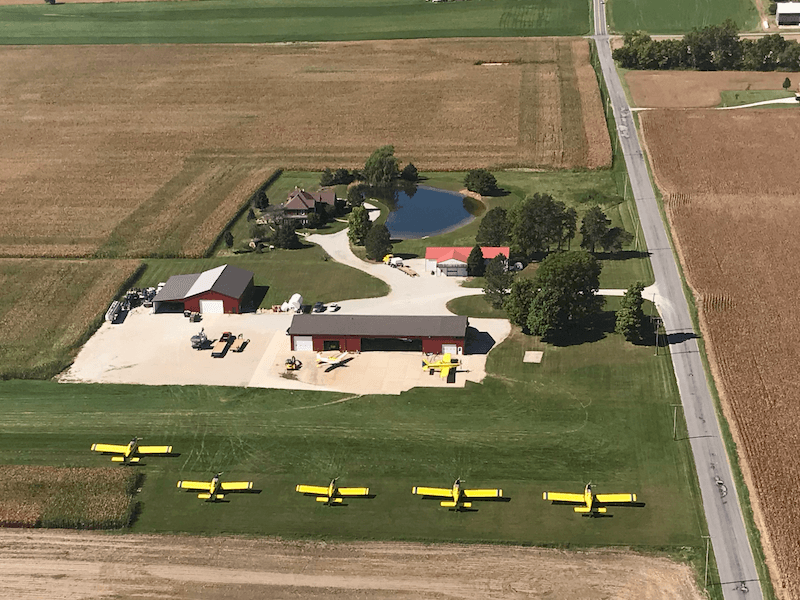 The 1990s and early 2000s brought remarkable developments in the use of global positioning satellites (GPS) for military and commercial purposes. By 2005, personal GPS units were becoming widely available for use in vehicles. Could a GPS system track a flight and create a report of the exact flight path a pilot had taken? Working with his eldest son, who was working in the geospatial technology industry, the Eby's developed a custom system that gathered GPS data, flight information, and, eventually, utilized cell towers for real-time order and data transmission. Known as Verifly, this custom-designed software and hardware solution provided the flight data David needed and his customers were asking for.

Today, using Verifly and AgSync, David, his pilots, the team at Agriflite, and his customers can see, in real-time, the work being done across six states - Indiana, Illinois, Michigan, Ohio, Pennsylvania, and Wisconsin. Customers are billed for exactly what is applied and have historic data to track the impact on their harvest. The result is that farmers pay for exactly what they get and David knows exactly what work his pilots have completed. "We deliver a product that people really need", says David, "It's about helping the customer be successful."
In 2015, David received Delta Airline's "Puffer Award" for the AFS check valve and Agriflite systems that have revolutionized the industry. The Puffer Award is given to an individual each year who has made an outstanding contribution to the design of agricultural aircraft and/or related equipment. With his unique combination of engineering and aviation, and a conviction to do the right thing, David Eby's ingenuity and innovation has brought the agricultural aviation industry into the twenty-first century and drastically improved the lives of farmers, agricultural pilots, and the companies they fly for.

Building on his earliest work with the AFS check valve, David is looking at ways to improve the lifespan of equipment unique to agricultural planes. He's currently developing a new boom - the part of the plane that takes the fluid from the tank to the valves - that would last five to six times as long as the current tubing, at a fraction of the cost. In addition, he's collaborating with a research project into the use of remote piloted drones in the application of pheromones. David is optimistic for how drones will decrease the personal risk faced by agricultural pilots by nearby trees, power lines, and buildings, while recognizing that these are the very challenges that the use of drones in agricultural aviation must address. Even though David and Denise may be moving on from running Agriflite full-time, David says he plans to stay busy, "I get bored too easily." What remains, regardless of what opportunity David is seeking an answer to, is that foundational commitment to serve the community and "do the right thing" for their customer.

"Looking back," shares David, "LeTourneau University was a big influence on my life. It gave me confidence to go out and design new products, to be creative, and to get it done. Without LeTourneau, I wouldn't be where I am today." Among the many things that point to David's time at LeTourneau is the 1975 Cessna 188, the lone non-Air Tractor plane in the Agriflite fleet. As a student in LeTourneau's aviation program, David learned to fly on a tailwheel plane owned by LeTourneau University. To this day, the School of Aviation and Aeronautical Science is one of the few aviation programs in the country still starts out training students on a tailwheel aircraft before moving on to larger and newer aircraft. Echoing the voices of our faculty, David Eby believes learning to fly on a tailwheel plane is key to becoming a great pilot: "As a flight instructor, I think everyone should start out in a tail wheel airplane. They simply make better pilots." To this day, the Agriflite fleet maintains that 1975 Cessna 188.

Thinking back on all that has happened since their move to LeTourneau in the winter of 1969, David says, "When you look back over my life, I give all the credit to the Lord for what he's done in my life." A big part of that was his experience at LeTourneau University, the training and the confidence it provided him to meet a challenge head on, and the ability to seize the opportunities God brought his way.
This story appeared in the Spring 2020 issue of the NOW Magazine.