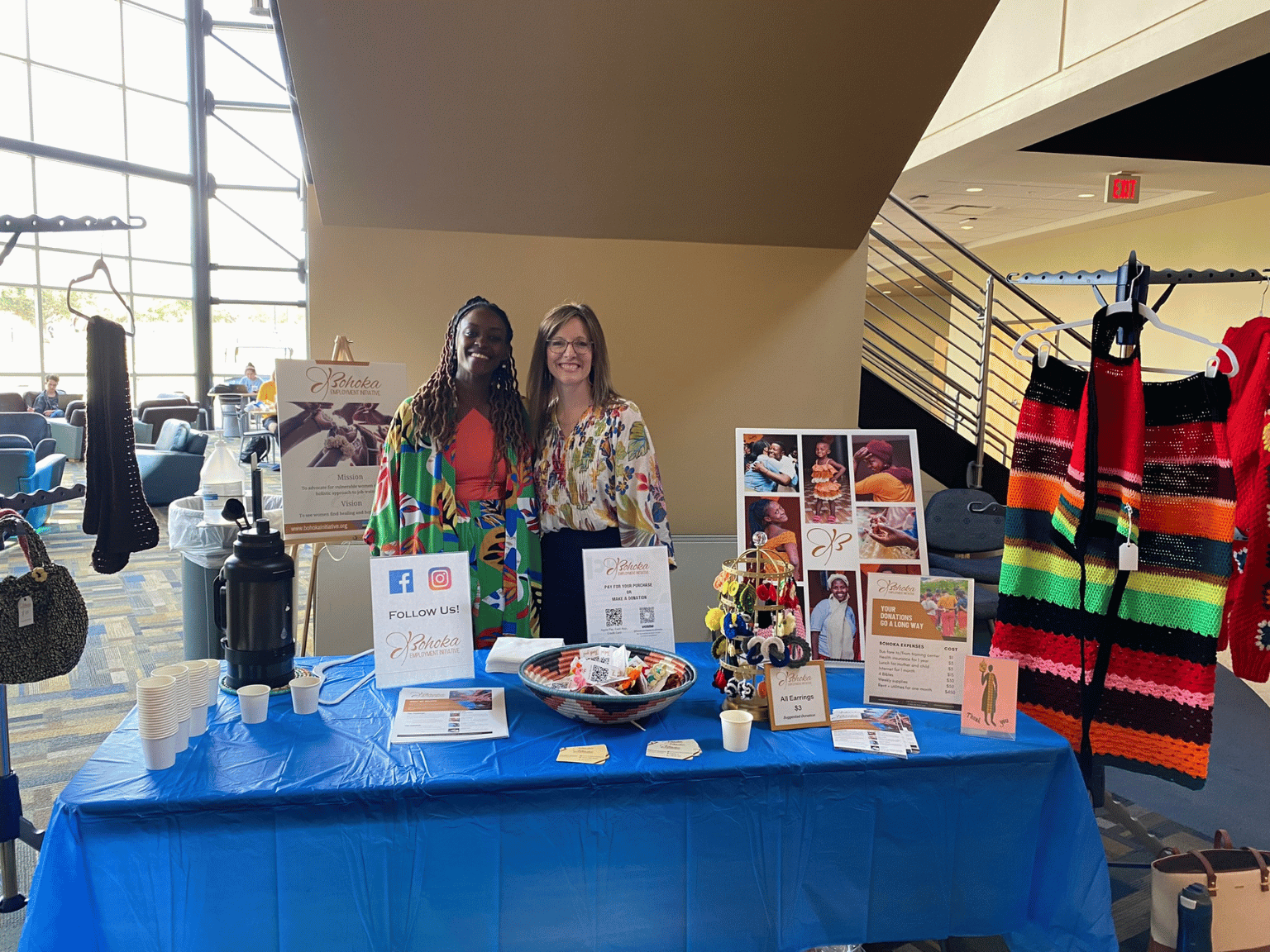 Charity Mutesi and Rebecca Haesecke are pictured above serving at the Bohoka Initiative booth in late October.  Bohoka Initiative's mission is to advocate for vulnerable women.  They use a thorough trauma-informed and holistic approach to job training, thus transforming these women's lives.  Rebecca served as Charity's international student advisor while Charity was an undergraduate student at LeTourneau University.  Today they work via weekly Wednesday Zoom calls. 
Charity works full time running her own business in Rwanda but sets aside Wednesday's as "Bohoka" days.  A typical "day in the life" for Charity begins at 5 AM in the gym.  At 9 AM she participates in devos with the women participating in the Bohoka training.  Next she heads off to work by 10 AM.  In the evenings, the women are offered literacy training since many do not know how to read or write.  Seeing lives transformed by equipping these women with essential skills is rewarding and invigorating!  The butterfly depicted in Bohoka Initiative's logo represents freedom.  Bohoka means beautiful.  Beautiful freedom!  Beautifully Bohoka.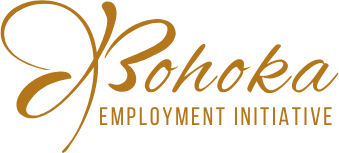 Charity has been featured in a previous article and a Facebook interview to talk about her work and vision.