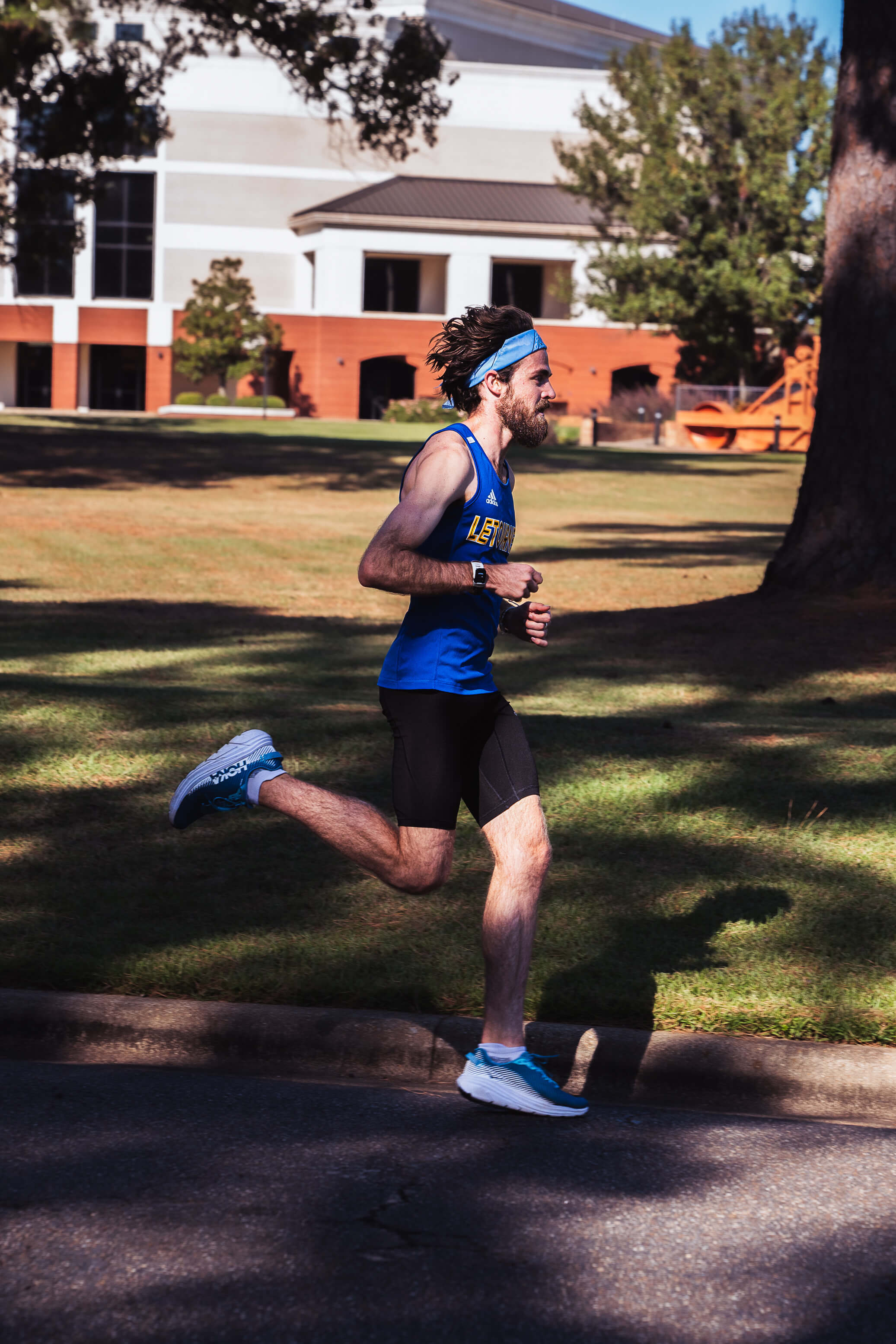 While it may appear that this sort of excellence comes naturally to this Kenyan native, Nightingale's story is proof of what can happen when desire, grit, and character are all at work in an athlete who was not always at the front of the pack.
Growing up on the beautiful western slopes of Mau Narok, near Njoro Kenya, Nightingale describes his life before LeTourneau as "a magical experience." Coming from a farming family which had built a reputation in Kenya as the leading breeders of Fresian cows and Thoroughbred racehorses, Lorien had early exposure to both the hard work required for success, and the responsibility that comes with notoriety.
Lorien attended St. Andrew's School Turi, a private school in Kenya, where his athletic development was primarily focused on the traditional Kenyan school sports of field hockey, rugby, soccer, and cricket. He describes his athletic ability while in school as "never skilled enough to shine out," he also began to notice that his work ethic allowed him to outpace others around him which "ignited the first embers of my running obsession and convinced me that I should start training and focusing more on running."
In addition to his love for running, Lorien has always been a self-described "aviation nerd," and when he was looking for a university home, the LeTourneau aviation program stood out to him, being one of only a few universities world-wide that offered a degree program in both flight and maintenance.
"After an extended three-day campus visit, I knew that LeTourneau was the place for me. The next day I cancelled all of my other university visit plans, and I suppose the rest is history."
During his time at St. Andrew's, the rigorous academic environment, positive athletic competition, and strong Christian focus made for "a seamless transition" to his university experience at LeTourneau. Although that transition may have been easy, Nightingale describes his first college cross-country meet as a completely different story altogether.
"My first race was a humbling experience, to say the least. I stepped on the start line completely unprepared and naive. I led the field through the first mile of the three-mile race. I ended up as the second to last finisher on our team despite running a time that I had previously thought was quite good. I think this initial failure is in many ways the defining moment that shaped me into the athlete I am today."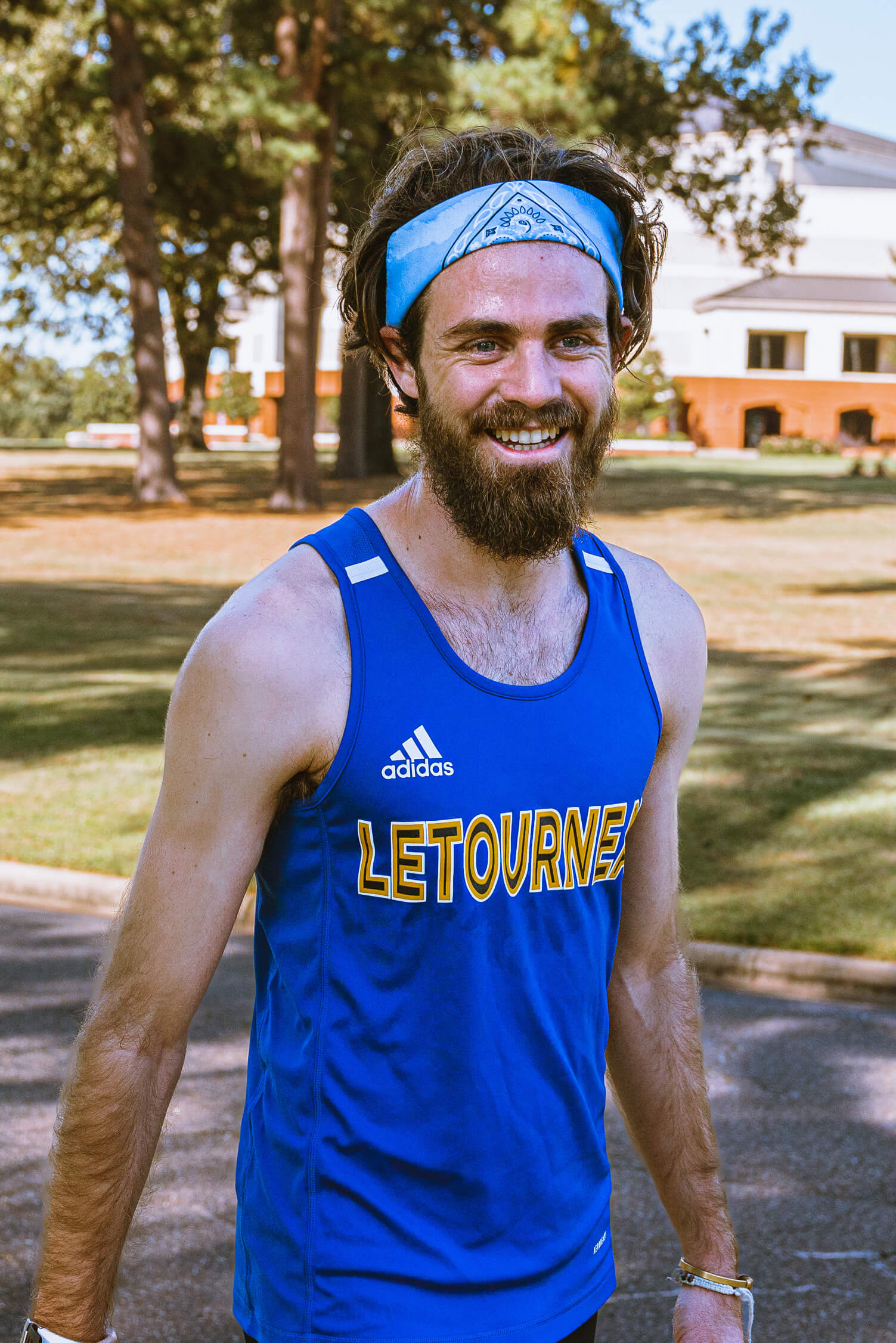 While that 'defining moment' could very well have been discouraging enough to drive him away from collegiate athletics, Lorien instead approached each race from that point on with a desire to do "just a bit better than last time." Striving for consistent improvement has become the hallmark of his success, and as LETU head Cross-Country Coach Dan Michalski ("Coach Mo") states, "Lorien sets the standard for the team, never shying away from a challenge and taking on the best competitors at each meet."
That work ethic has served Lorien well during his college athletic career, and it has helped him achieve historic success in the LETU Cross-Country and Track and Field programs. In addition to developing his physical strength in order to create conditions for success on the course, Lorien shows his commitment to strength of character as well, as he attributes his success to "having access to, and relationships with, an extremely committed and skilled coaching staff and team, which has made training a joy."
With cross-country season behind him, he is pleased with his success, but certainly not resting on his laurels.
"The wins are so rewarding and quite simply just fun! But being recognized for the training I put in every day just motivates me to do even better. I'm hungry for the opportunity to qualify for the NCAA national track and field meet next semester and can't wait to see where my running career will take me next!"
Some say life is a race—a marathon to be run. For Lorien Nightingale, distance running has become synonymous with life, and his success serves as inspiration to his teammates, classmates, and the entire LeTourneau community.