By Glenda Vosburgh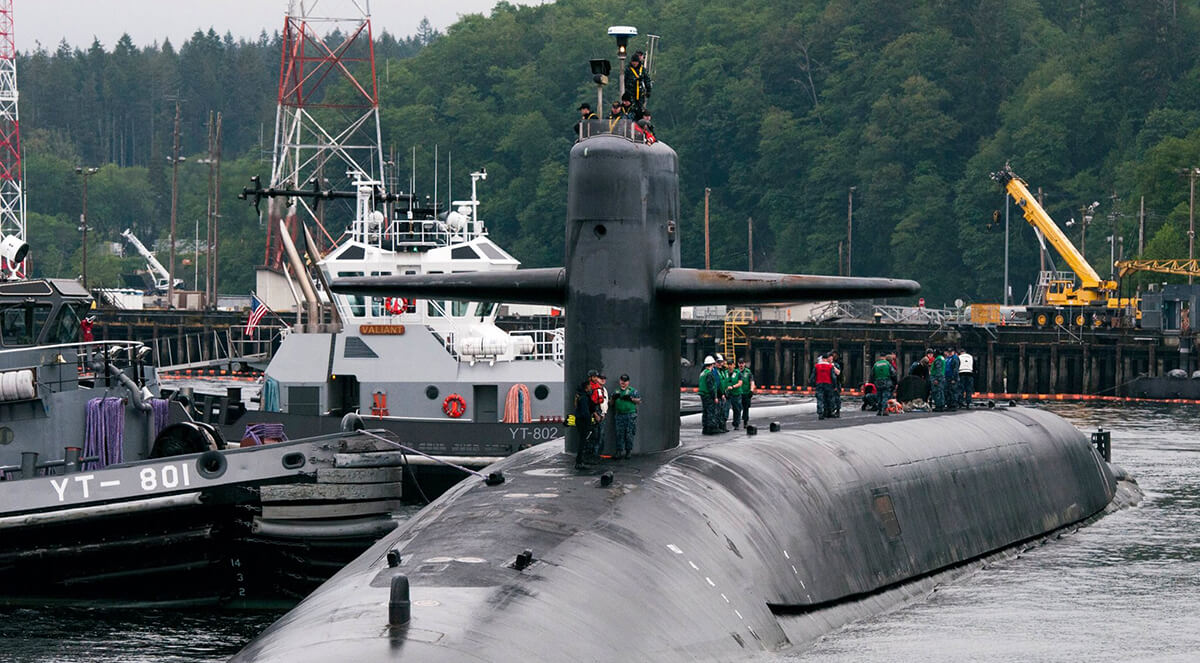 The impression made by a simple prayer was the clincher for Tim Markley '08 when it came to choosing the college he would attend. 
After graduating in 2003 from Highpoint Baptist Academy in Geigertown, Pennsylvania, Markley started visiting colleges.
"LeTourneau University has a large alumni group in Pennsylvania, and I went to one of their meetings," he says.
He remembers the group was friendly and welcoming, but that wasn't what made the biggest impact.
 "They said a prayer before the meeting started," he says. "That was one of the reasons I went to LeTourneau. It seemed to me that they were putting prayer first, and that stood out to me. I'd met with several other Christ-centered colleges, but LeTourneau was the only one that prayed before they started telling me about the school."
Markley is a strategic weapons officer stationed on a naval submarine—the USS Alabama, stationed at Naval Base Kitsap in Bangor, Washington. The Alabama is an Ohio-class nuclear-powered fleet ballistic submarine – the largest submarine ever built for the United States Navy. It is one of eight ballistic-missile subs stationed at this base.
As a student at LeTourneau University, Markley majored in materials joining engineering, studying about the best use of materials to be welded or joined together in building things. LeTourneau is one of only three schools in the United States that offered that major. While still a student, he was approached by a Navy recruiter about enlisting. Even though he hadn't really considered going into the military before, Markley recognized the opportunity to use his engineering degree in the Navy and earn money to help pay college costs.
Markley entered the officer recruiting program in 2006.  He graduated from both LeTourneau in Longview, Texas, and Officer Candidate School in Newport, Rhode Island in 2008. He then completed Submarine Officer Basic Course in Groton, Connecticut, and was stationed on the USS Scranton at Norfolk, Virginia, where he was promoted to Lieutenant Junior Grade.
Next, he was stationed at Norfolk for two years of land duty under the Commander Submarine Force Atlantic. He was promoted to Lieutenant and recommended for Department Head.
His experience at LeTourneau helped prepare him for military life, Markley says.  
"Things are so different in the military from what you were used to, but I learned to adapt, and I learned that keeping my focus on Christ helps me stand strong in my faith no matter what is going on—even in the workplace. We always took the time to pray before every class, but we still had time to complete all of our work on time, and sometimes we even finished early."
There are many examples in his life of times that maintaining a strong faith has helped him, but he points to two specifically.
"I've been blessed to always be under the command of individuals who are Christians," he says. "Even at times when the person who's command I was under was not a Christian, that person got transferred to another position and was replaced by someone who was a Christian. It showed me that if you put God first, and he is 100 percent of your focus, you don't have to worry about anything."
He also saw God's hand at work in meeting the woman he would marry.
"I used to worry about meeting someone," he says, "but once I stopped worrying about it and turned it over to God, it happened."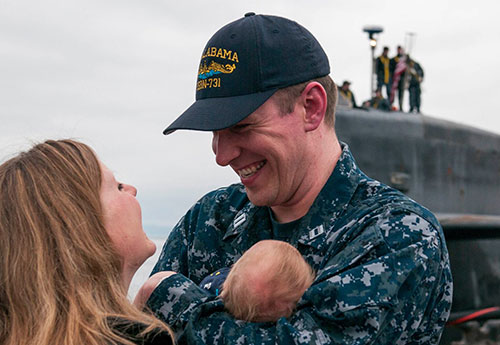 He met Cherie Lowry at a Sub Ball in April 2014, and they married the following October.  Their son, Timothy James, was born April 5, 2016, but since much of a military seaman's life is spent at sea, it happened that he was on deployment. Markley got his first look at his son on May 14, 2016.
Markey continues to maintain ties to his university by supporting several of its organizations.
"I had a great time at LeTourneau," he says, "and I built lifelong friends there."