Engineering technology emphasizes practical application of theory. This concentration blends the principles of electrical engineering technology with the principles of aircraft systems preparing graduates for a career in the field of aviation electronics (avionics).
Graduates with this concentration are involved in developing new systems, testing system designs, and improving manufacturing processes in aviation and related industries.
INTERESTING CLASSES YOU'LL TAKE
The concentration in Aeronautical-Electrical Engineering Technology at LeTourneau University involves a curriculum of 130 semester hours and is one of five concentration choices within our Bachelor of Science in Engineering Technology degree.
Electronic Fabrication Fundamentals
Digital Electronics
Aircraft Instrumentation Systems
Avionics
To learn more about course requirements
SENIOR DESIGN HIGHLIGHTS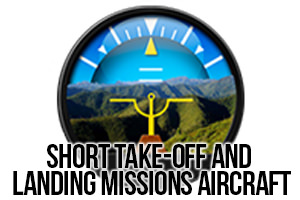 The STOLMA Senior Design Team is designing, building and testing a six-passenger, short take-off and landing airplane intended for missions applications.
The STOLMA aircraft design was based upon the Zenair CH 801-HD experimental aircraft. The STOLMA team modified the CH 801-HD design to allow for increased cargo capacity, the ability to transport medical litters and the capability to deploy parachute-rescue personnel.
WHAT CAN YOU DO WITH THIS DEGREE?
With a degree in Engineering Technology, Aeronautical-Electrical Concentration, you'll learn how to create electronic systems that provide in-flight safety for today's advanced aerospace technology. Graduates are prepared to design such electrical systems as aircraft avionics and power systems.
A few possible career choices include:
Aircraft Instrumentation Engineer
Aircraft Electrical Engineer
Electrical/Avionics Systems Design
Avionic Systems Engineer