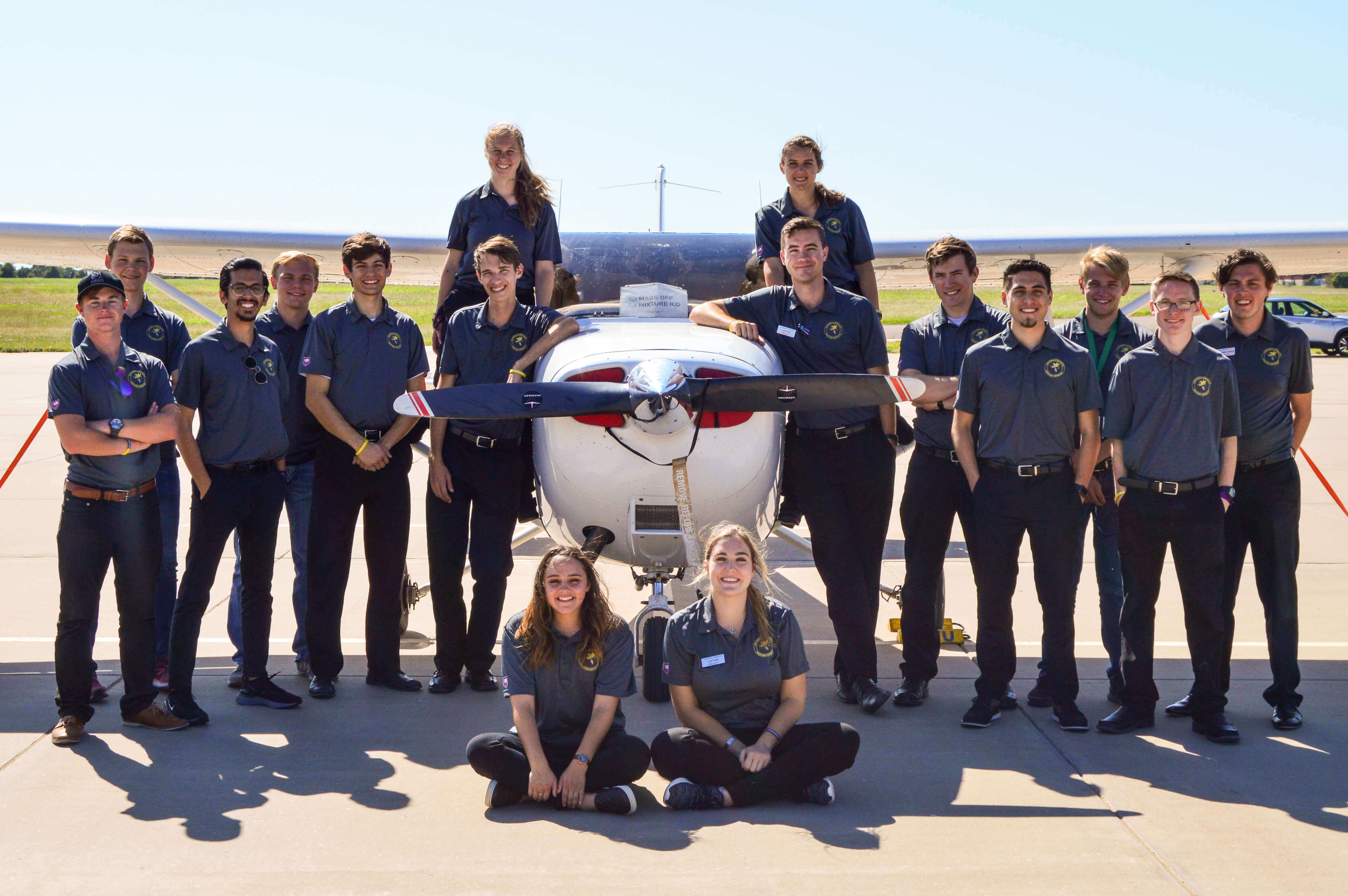 About STING
Awards
Sponsors
Donate
The Sting Precision Flight Team is a group of highly skilled aviation students who are led by staff advisor Phillip Roberts. The team's purpose is to train and develop Christ-followers who will go out to the world and minister in the field of aviation with precision and excellence. The Sting Precision Flight Team is a member of The National Intercollegiate Flying Association (NIFA ), which acts as the NCAA equivalent of collegiate aviation.
At NIFA sanctioned Safety and Flight Evaluation Conferences (SAFECON), flight team members' skills are measured directly against other collegiate aviators from across the country. The flight team members compete each semester through a series of ground and flight events at regional and national SAFECON events. Each flight team member dedicates countless hours each semester preparing for these events in order to compete at the highest, most competitive levels.
In addition to preparing for competition, the Sting Flight Team members help represent LeTourneau University to the broader North East Texas community. The flight team is often called on by the administration to help with preview weekends, giving tours and hosting various events at the university's Abbott Aviation Center.
LeTourneau University's Sting Precision Flight Team has had major success competing as a part of NIFA despite our relatively short history competing in the organization. Since our first competition in the early 2000s, the Sting team has brought home many major competition awards both in regional and national competitions.
These awards include 3rd place in the nation at the Spring 2019 National SAFECON competition, the 2010 American Airlines Safety Award, the 2011 National Coach of the Year Award, and the 2009 Loening Trophy which has been given to the top all-around collegiate aviation program in the nation. The Loening Trophy is the most prestigious award presented at the annual SAFECON competition. The first Loening Trophy was judged and awarded by Amelia Earhart, Charles Lindberg, and naval aviation pioneer, Commander John Towers. The team has also won numerous regional competitions and holds the record for most points earned in a Region 4 competition.
To learn more about Sting's winning history, visit NIFA's Competition Archives.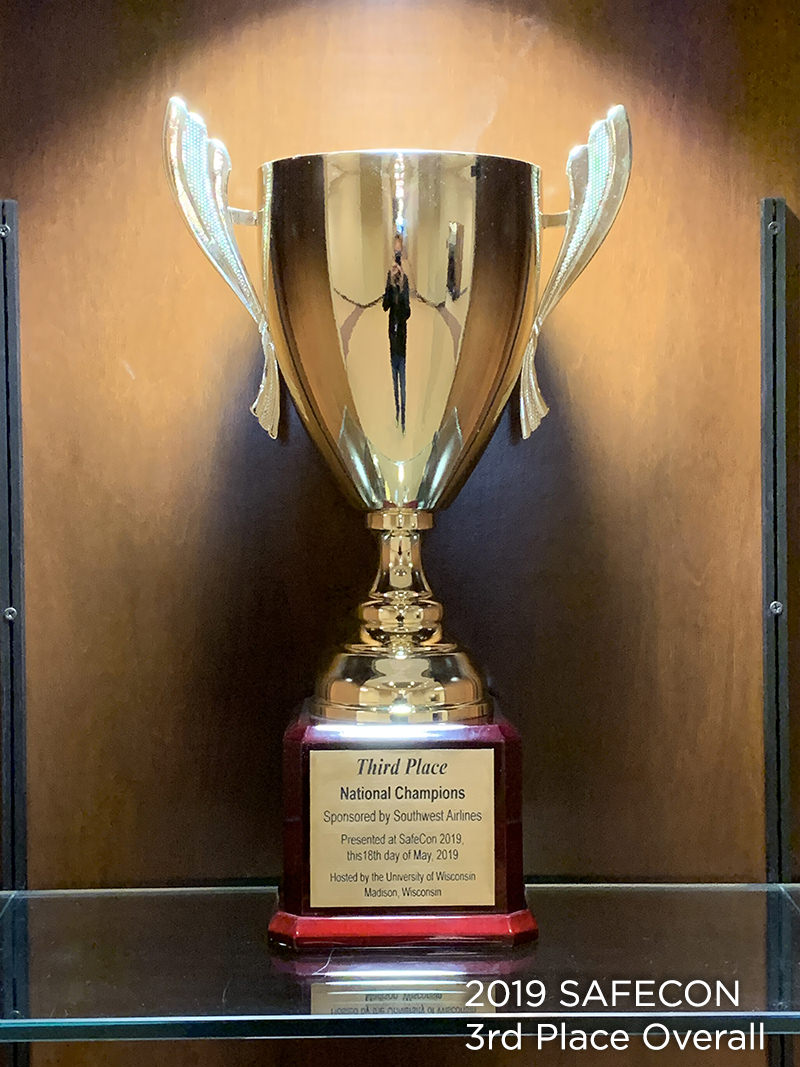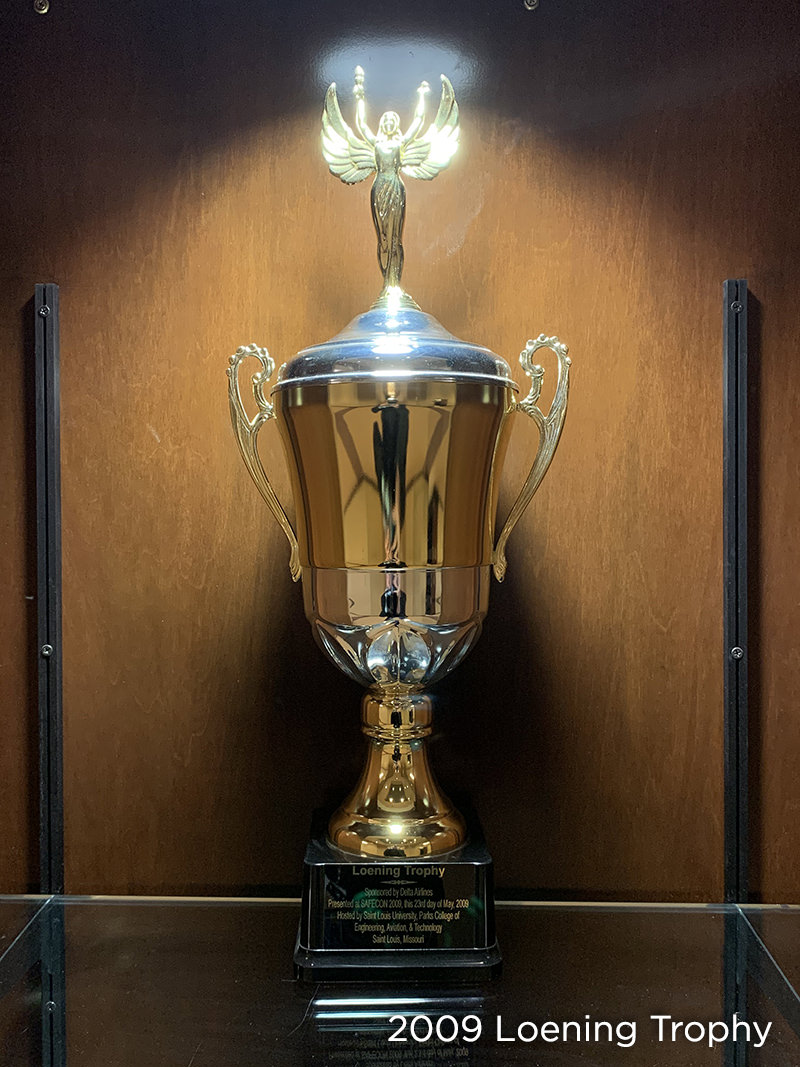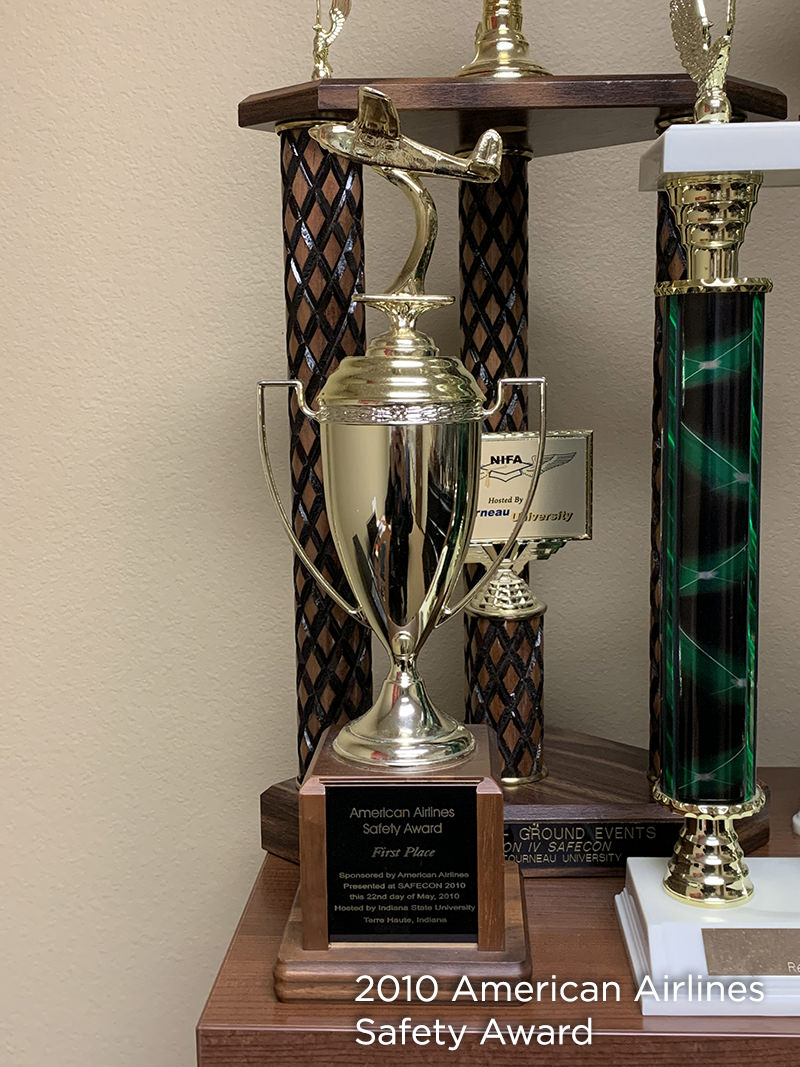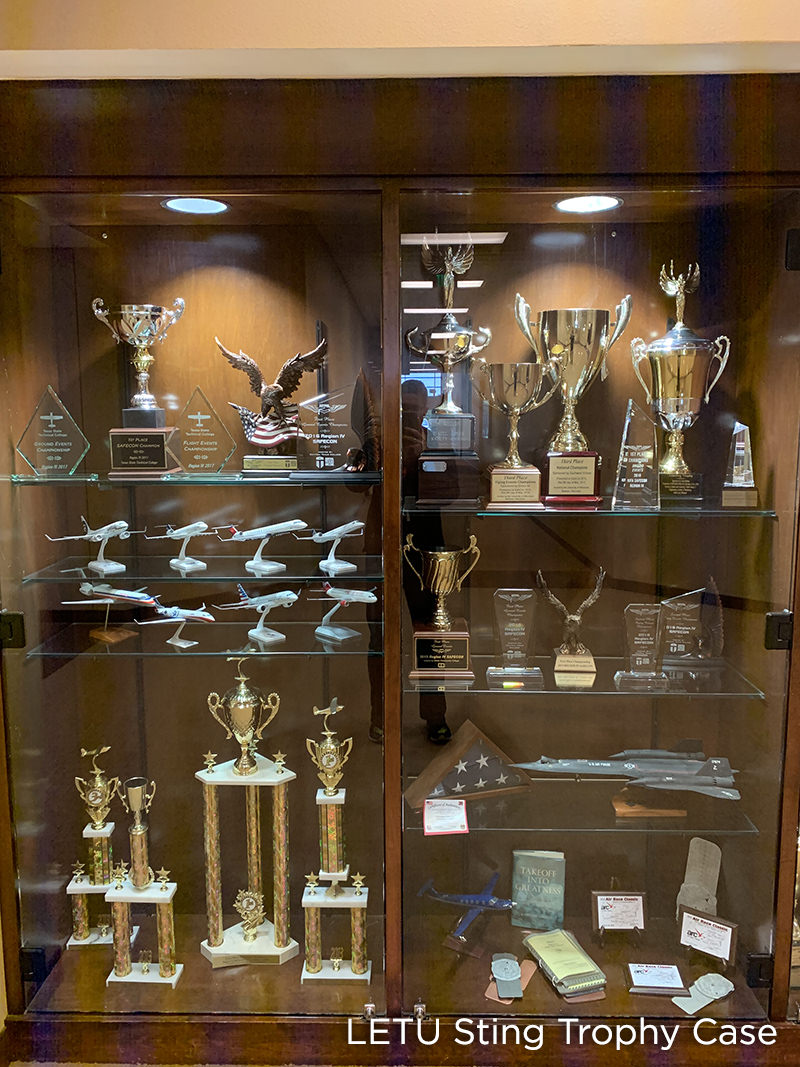 The Sting Precision Flight Team is always looking for partners willing to join us in our mission of honoring God through excellence in aviation. The School of Aviation and Aeronautical Sciences generously covers the costs of flight hours for members to prepare and compete in competition, but the rest of the funds required for travel, lodging and meals at competition must be generated through fundraising.