How It Started
Ritchey recalls his first semester as a new student, when his family moved to Texas from Pennsylvania and he, an aviation major, and his dad, a bible major, started classes as commuters at LeTourneau College.
"My dad and I were in a few of the same classes, but in different sections. We were, however, in Intro to Chemistry and Physics together, and we were lab partners."
When he was finishing out his time in college, he married his high school sweetheart, Gail, and they moved into married student housing. After graduation, Ritchey didn't go far. He began work out at the Gregg County Airport as a mechanic. Not long after that, he received a surprising phone call.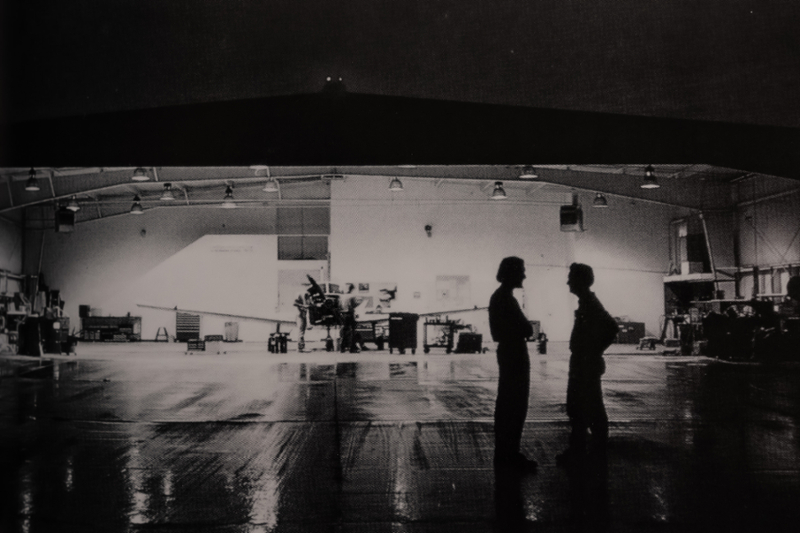 "In the fall of 1984, the chair of the department of aviation, Floyd Bishop, called me. Lauren Bitikofer had moved out there as the director of maintenance, and they needed to hire someone to help. They wanted to know if I was interested in coming to work at LeTourneau College to teach and help. I had never considered it—it had never crossed my mind. The faculty I had as a student really stood out to me, but the one who stood out the most to me was Roger Carr. He was one who was so transparent about his life and struggles. He had teenage boys at home, a car that barely ran... Even though I was raised in a Christian home, that example really spoke to me as a student. So when I was on this call with Floyd Bishop, I thought wow, I could be like Roger Carr."
That lasting impact from an influential faculty member spurred him on this new path.
"So I picked up an application, filled it out and went to turn it in at the student center (current nursing building). Richard Berry was the Vice President of Academic Affairs at the time. I'm on my lunch break. I mean, I'm turning wrenches on an airplane; I'm in my blue uniform. I walk in and hand my application to the assistant, and she asked if I could talk to Mr. Berry. I said 'I'm not prepared for an interview. I mean, I'm not dressed appropriately or anything.' She said it was okay, that he totally understands. So, I walked in his office, and sat down and talked with Richard Berry." 
Berry asked several questions, including whether Ritchey would be interested in grad school. The answer was yes, and that was that. He'd gotten the job.
Calling Out the Constants
It goes without saying that Ritchey's role has evolved since his days in the original hanger tuning up engines as Assistant Director of Maintenance and teaching the Propellers course. He has witnessed a tremendous amount of change over the course of his 35 years and counting at LeTourneau, but as he reflects, it's striking what hasn't changed:
"Our number one constant has been our absolute commitment to maintaining our Christian identity. We have not compromised on our faith. LeTourneau University as an interdenominational institution has done an excellent job in our strength of consistency in the core beliefs that make us truly Christ-centered. People say that you can lose your faith as an institution, one hire at a time. I know Richard LeTourneau knew that, Bud Austin knew it, Dale Lunsford knew it, and Steve Mason knows it. And this has meant so much to me.
Another constant is what we now identify ourselves as, THE Christian Polytechnic University. It reminds me of how in my day we were called 'techos.' We were proud to be 'techos.' No matter what, we knew we could get the job done. And that has been a hallmark of LeTourneau graduates. We find creative ways to get the work done. The creativity of our people, to find a way to make it work. We talk about ingenuity being in our DNA, and it's true. There is just something in our culture...
Buildings can change, people on staff or faculty can change, many things can and have changed, but these constants always remain."
How It's Going
There are inevitably numerous pivot points in an organization's existence. Ritchey has been a part of half this organization's history, experiencing more than a handful. When our institution's current trajectory comes up, he speaks with an extra dose of confidence and conviction:
"I am very optimistic about the future of LeTourneau University. For one, we have now embraced our identity as THE Christian Polytechnic University. You know, in the 70's and 80's we knew we were 'techos'. Then, we went through a time when we weren't sure who we were. That is not to speak ill of anyone or any decision that was made, but we did go through a bit of what I would call a 'wilderness time'. We knew it in our gut, who we were, but it wasn't something we were saying publicly, or confessing—I like the word confessing. Now, we have moved into a time where we are fully 'confessing' who we are. There is no one else like us. We are not better than everyone else, but we are different from everyone else.
This, along with our position both geographically and within industry, is a very positive combination. God has orchestrated us to be in the space we are in. We are located in Texas, which we know in the world of higher education is the place you want to be. We offer the types of programs that are in demand, and are needed in our world. We have a track record of expertise, and alumni within these industries that others dream of having. I may not be here for most of the fruit of it, but God has positioned us very well for the future of our world, and we are in a world that is desperately in need of graduates like ours who go into their communities and are salt and light."
More of God
While our organizational calling is certainly unique, Ritchey's personal call is very meaningful to him, and his response to that call points to both his inspiration and his focus:
"We talk here a lot about calling. This work is a calling. For me personally, I have always felt like this work is allowing me to do something bigger than myself, like I am part of something eternal. Honestly, I feel really blessed to be part of this. I never thought I would be in higher education, and truly never would have thought I would be a dean. The privilege of being a part of something that God is doing has been inspiring to me. Even though there have been a lot of days where I have felt frustrated, on the whole the good days far and above outweigh the frustrating days. I try to remember that when I pray for this place. I am not practicing it perfectly, but I have been trying to pray through the Strategic Plan prayer plan for LeTourneau University.
I put the prayer plan in my calendar, and at times it is convicting. I pray for university leadership. I pray for all the folks here in aviation. And, I pray that we would be the institution that God wants us to be. I have my opinion of what it should be, but maybe that's not what God wants LETU to be. No matter what we think our barriers are, or what the answers to our problems are, what we ultimately need is more of God."
Fruits of a Steadfast Ministry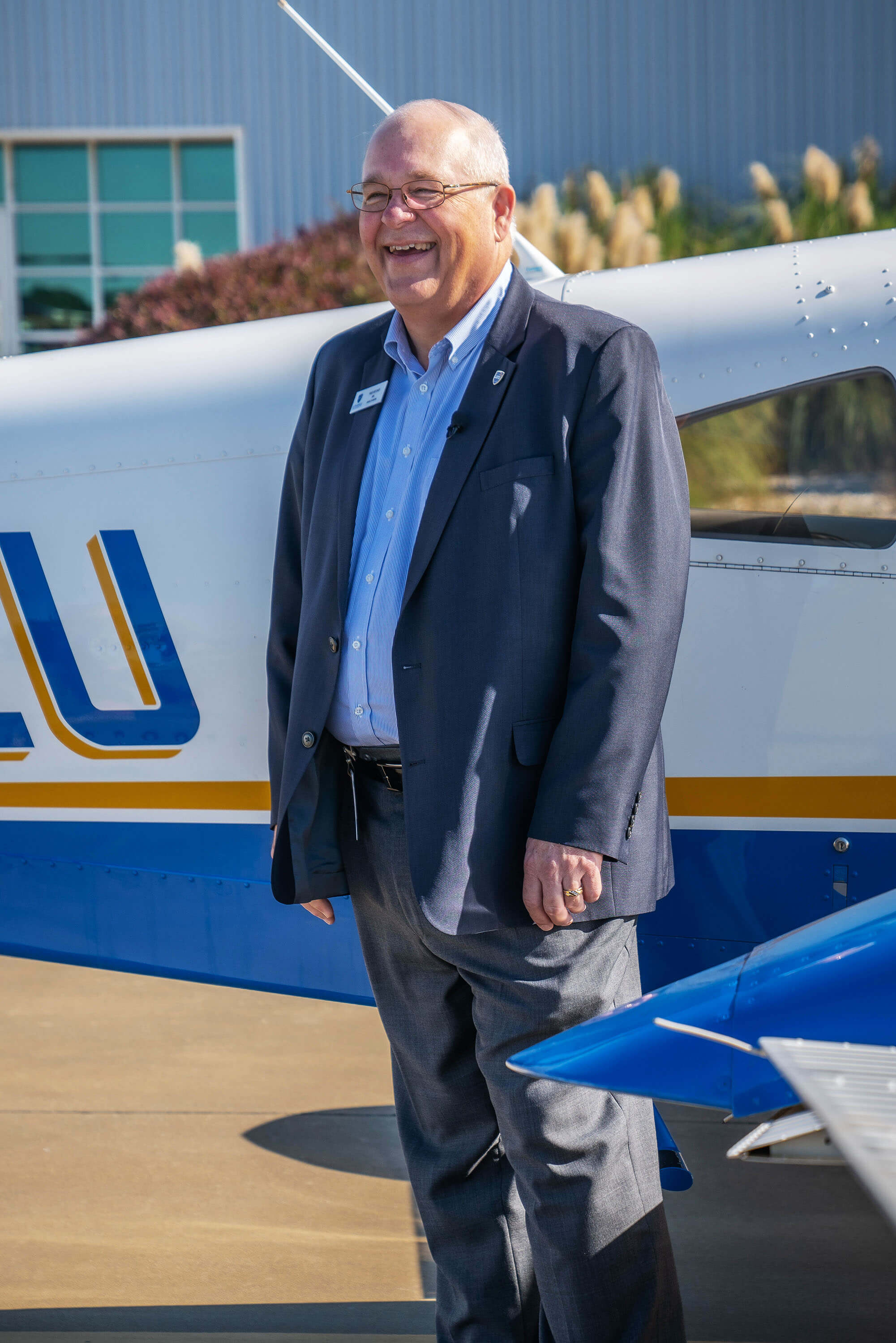 "Jesus says '*…*If you remain in me and I in you, you will bear much fruit; apart from me you can do nothing" (John 15:5, NIV). Ritchey references these words as he expounds upon his and the university's abiding commitments, and the impact that outlasts even memory:
"What this tells me is that I as an individual and we as a university cannot be who we were designed and called to be unless we remain constant in our Christian commitment. Without the power of God working through us, our words and works will be fruitless. By remaining faithful to our Christian mission and calling, we are in a position to be used by God and participate with Him in fruitful ministry and kingdom work. We are not unique in being able to participate with God in His work, but unfortunately, there are fewer and fewer colleges and universities who make this a priority.
Over the years, I have been blessed to meet with and get to know a lot of alumni. I have heard numerous stories of how God used LETU to bless them and set them on a God-oriented life trajectory. And they remember things that I don't remember. 'Mr. Ritchey, you failed me in your class', and I don't remember that. 'Mr. Ritchey, I remember this one devotional you gave', and I don't remember the one they're thinking of; but you know... I do remember Roger Carr's devotionals.
What a blessing and privilege it is to be a part of this kingdom work. May God help us to remain constantly faithful to His calling and work."