UPCOMING DATES:
May 17-18, 2019

(Full)


June 14-15, 2019

 (Full)
July 12-13, 2019 (Full)

Students will now be automatically signed up for Online SWARM. This will allow students to register for classes over the rest of the summer via email and phone. 

SWARM is a Friday-Saturday, everything-you-need event to help you jump start your LeTourneau experience. Space is limited. Register today.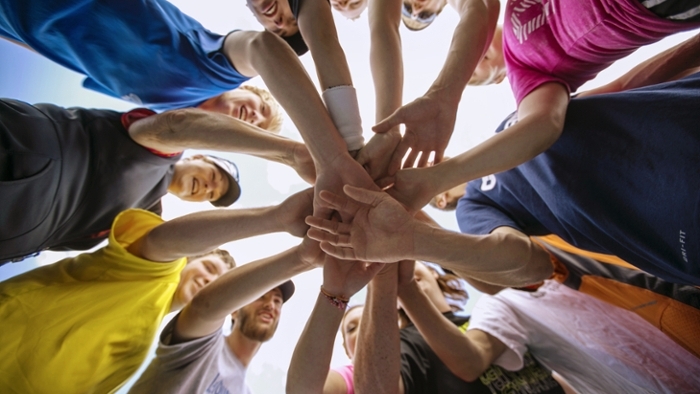 At SWARM, you will:
Register for classes
Meet professors
See your new room
Meet future classmates
Get answers to questions you may have
Get assistance with Financial Aid
Print your ID card
Decrease your time in line at Fall Orientation
Possibly meet your roommate
Learn all you need to know...and a little extra
Parents Experience Summer SWARM, too!
Parents, SWARM is for you, too. Your student's decision to come to LeTourneau is a big deal for the whole family. We want you here as well so you can get the full experience and see the place where God will be working in your student's life for the next four years.
Tentative Schedule
SWARM will primarily take place in the Allen Family Student Center. A final schedule will be provided during check-in.
FRIDAY
4:30PM: Check-In at Allen Family Student Center
5:30PM: Welcome to LeTourneau 
6:15PM: Dinner (Students & Parents)
7:15PM: Get to Know You (Students) 
8:15PM: Campus Crash (Students)
            Ultimate Frisbee at 9:00PM 
            Video Games, Board Games, Snacks 
10:30PM: Return to Residence Hall  

SATURDAY
7:30AM: Breakfast (Students Staying on Campus)
8:00AM – 1:00PM: Class Registration (By Appointment) 
            Advising, Course Registration, Financial Aid, Billing, Student ID
            Appointment Times Given at Check-In
9:00AM: Residence Hall Tour 
10:00AM: Student Life Presentation
11:00PM: Residence Hall Tour
11:30AM – 1:00PM: Lunch (Students & Parents) 
What Should I Bring to Swarm?
The main things we want you to bring are a good attitude and a lot of questions.
But it wouldn't hurt to bring a few of these things too:
Pillow and bedding (sheets and blanket or sleeping bag)
Shampoo and all toiletries (including towel)
Comfortable shoes and an outfit suitable for being "active"
Any financial documentation (FAFSA, etc.) or information you would like to discuss with student accounts
Copies of transcripts
You may turn in completed shot records for our health form if you have them ready
Transportation To and From Swarm
Need a ride?
For students coming by themselves, we offer shuttle services to/from the local airport, train, and bus station. Suggested arrival is Friday Morning and departure on Saturday after 1 pm.
You can request transportation through the SWARM registration form.
Local Shuttles
East Texas Regional Airport (GGG)
Longview Amtrak Station
Longview Greyhound Bus Terminal
 
Housing During Swarm
Housing Information
Housing is included for all incoming LETU students

Participants staying on campus must bring their own pillow, toiletries, and towels.

Parents and siblings attending SWARM are encouraged to find lodging off campus at one of the many hotels in Longview
Resources for Staying in Longview: