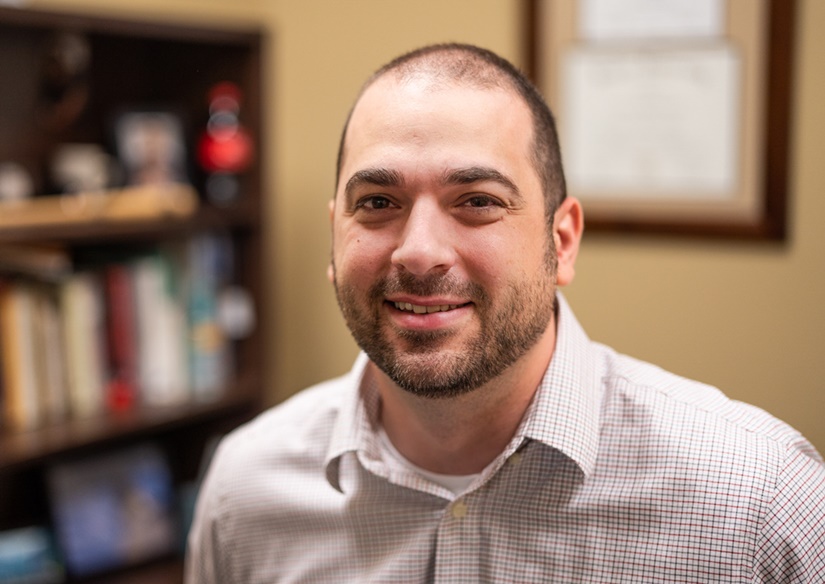 Anthony (Tony) David Zappasodi, 38, passed away unexpectedly on January 1, 2020. Tony Zappasodi faithfully served LeTourneau University for 14 years, most recently as Director of Housing and Operations for the Department of Student Life.
Tony graduated from LeTourneau University with a B.S. in Mathematics in 2003, and from Baylor University with a M.S. in Higher Education in 2005. While a student at LETU, Tony was an active member of Tyler Hall floor 3B, and went on to serve as a Resident Director and Housing Coordinator at LETU. He was a beloved member of the Student Life team and was an active and contributing member of the Southwest Association of College and University Housing Officers (SWACUHO) and the Association for Christians in Student Development (ACSD).
"Tony was tremendously valuable to the Student Life team and the university. Tony possessed deep knowledge of systems and people and was always willing to dig deeper to determine the best course of action. He was a great friend and a wise colleague, and we will miss him greatly," said Dr. Kristy Morgan, LETU's Vice President for Student Affairs. 
Tony is survived by his wife Katie (Smiley, '05) and their three children, Ava, Mia, and Eli; parents, David and Adel Zappasodi; brothers David Zappasodi ('01) and wife, Rebecca, Matthew Zappasodi and wife, Emily; grandfather Samuel Zappasodi; and numerous other family members and friends.
Services were held January 11, 2020 at Mobberly Baptist Church in Longview, TX.
In lieu of flowers, donations may be made to the Fortress Foundation in memory of Anthony Zappasodi - http://bit.ly/tonyzappasodi.