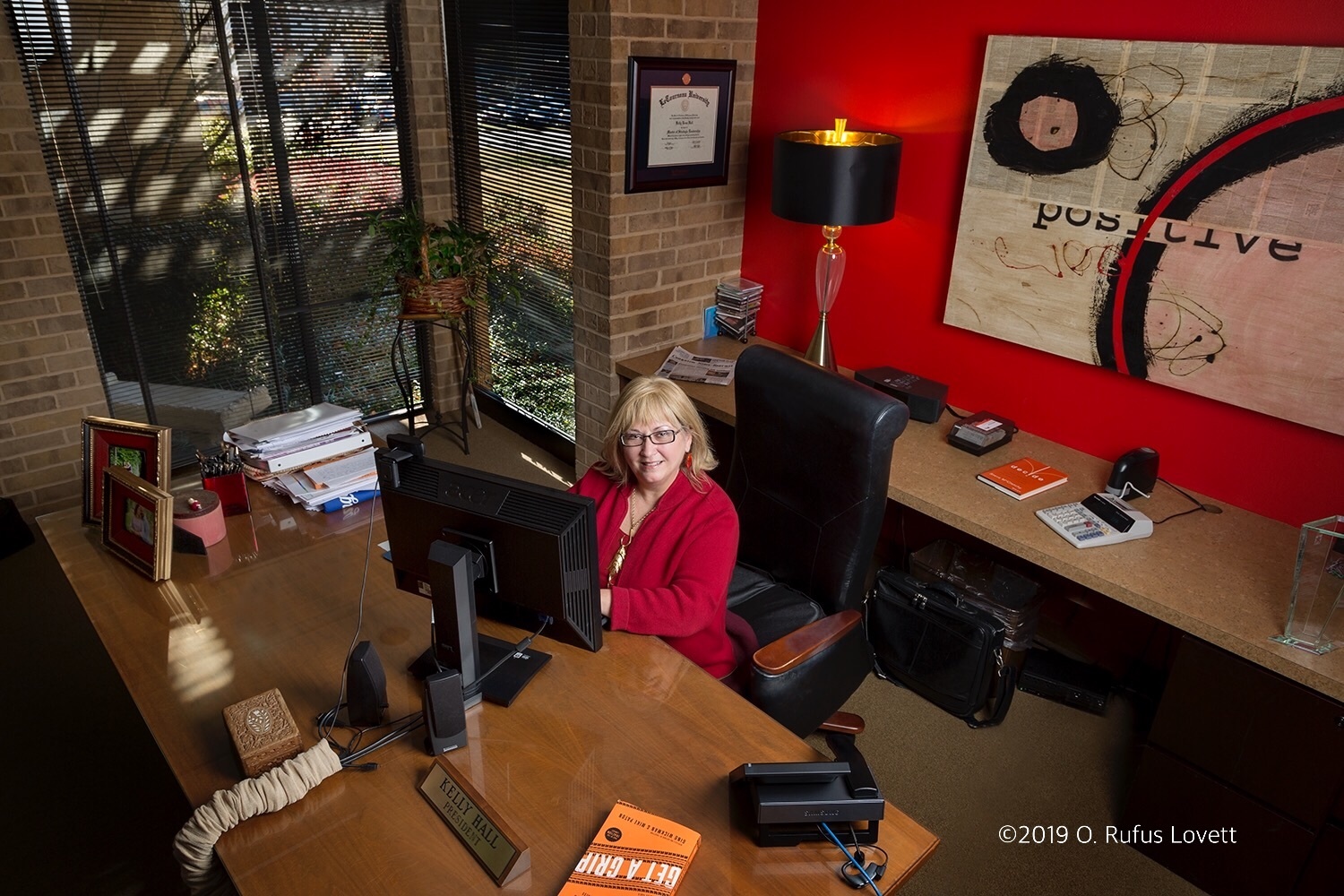 Kelly R. Hall (MSL, '14), President and CEO of the Longview, Texas, Chamber of Commerce
Kelly R. Hall believes in what R.G. did. In moving communities forward, making things happen. In the intentional germination of innovative ideas. In fostering strategic partnerships to build toward a common goal. In creating environments that allow individuals to flourish and most effectively live out their calling—in community. As the longtime President and CEO of the Longview, Texas, Chamber of Commerce, she helps to sculpt the future economic terrain of LeTourneau University's hometown.
A LeTourneau University graduate, Hall received her Master of Strategic Leadership in 2014, building on two undergraduate degrees in business from the University of Central Oklahoma and years of experience in community leadership, organizational management, coalition building, and fund development. She also earned her Certified Chamber Executive certification from the Association of Chamber of Commerce Executives (ACCE), a body from which she and the Longview Chamber have consistently received prominent national recognition.
Her own environment growing up was shaped by a concentration on commerce. She was raised just North of Oklahoma City, Okla., by two business minds—her dad, a bank president, and her mother, a college business professor. Applied knowledge became a way of being. She grew up owning and honing the 'doing' that brings to life the foundation of knowledge. And she believes that critical foundation, education, is the great equalizing force in our society. Today, as we as an institution contribute to building the next generation of professionals, Hall is downtown working to build a community for them.
Here, Hall speaks with us about the importance of free markets, how 'together' is a keyword in moving anything forward in business, and what it takes to perpetually enrich the landscape of industry in a community like Longview.
Q: The LeTourneau University School of Business recently launched a Center for Free Enterprise and Entrepreneurial Leadership, designed to support local small business leaders and entrepreneurs with industry consultation from professors and experiential engagement with students. The Longview Chamber relies on an interwoven network of businesses who believe in the free-market system, who believe in capitalism. Speak to us a little about the importance of this belief as it relates to commerce at large, and in East Texas in particular.
A: We believe in leading by strengths. Free enterprise works because it allows people to do what they do best—utilize one's strengths. Free enterprise is based on a set of legal regulations regarding commercial interaction. Perhaps Friedrich Hayek described it best: "free enterprise is not unplanned or unregulated; rather, planning and regulation arise from the coordination of decentralized knowledge among innumerable specialist, not bureaucrats." This is why chambers of commerce were formed.  Traders banded together for protection against common enemies and to establish polices to govern trade. The first chamber was birthed in 1599 in Marseilles, France. Bottom line, the purpose of a chamber is to protect and promote commerce.
We believe capitalism is the best economic system that allows individuals to own and control property according to their interest. We also support that demand and supply be freely set based on the prices in markets they serve. We believe companies need to be situated in communities that support and maintain an environment that allows them to thrive and be prosperous. And, we believe in protecting this environment through directing, shaping, and advocating on behalf of business. Our chamber's tag line since 2013 has been 'Leading People.Leading Prosperity.'
Q: As a part of the Center for Free Enterprise and Entrepreneurial Leadership, our students are engaging in live projects—doing business—as undergraduates. They're executing team projects for local small businesses, developing business plans for community leaders, and consulting with East Texas entrepreneurs on market research. For example, the Longview Museum of Fine Arts (LMFA) is currently partnering with some of our marketing and entrepreneurship students to learn more about how Americans born after 1997, also known as Generation Z, participate in the arts. Other like collaborative business project partners include The Longview Arboretum and Nip-It Golf, with founder Terry Gebhardt (BSE '82, MBA '04). How do symbiotic partnerships such as this help support the framework of entrepreneurial commerce in East Texas?
A: At first blush, these partnerships are creating opportunity. Opportunity creation is at the core of free enterprise. From a marketing lens, understanding a target market and how they interact with others is critical when preparing marketing and communication plans. This relationship is symbiotic, as it has the potential of unleashing creativity. If the research then leads to outcomes which drive commerce, the partnership is a success, as it is showcasing how a free market works!
Entrepreneurial commerce is about the investment of time, talent, and money. Building and supporting this type of framework is preparing tomorrows leaders to protect the core beliefs of what our country was built on. It is imperative we build—we encourage—we reward entrepreneurial behavior.
Q: The Longview Chamber's strategic plan, HEART (Health, Education, Advocacy, Redevelopment, and Talent), aims to support existing businesses while continuing to promote an environment that creates jobs and improves the quality of life in Longview. Can you speak to the critical nature of teamwork and collaboration when it comes to community development and business in general?
A: Directing, shaping, and driving policy requires us to seek to understand. We must be willing to get out of our silos and ask questions. This behavior drives clarity. As issues arise, we must stop the unhealthy behavior of reciting headline rhetoric or thinking because we feel a certain way it must be truth. We must invest in relationship-building to seek to understand, in order to move the issues forward so policies can be updated, amended, and adopted.
As an economic development organization our focus is to have the backs of businesses. Small-to-medium sized businesses (SMBs) don't have time to stay abreast of issues impacting their bottom line. That is why they hire us to protect their ability to make a profit. We focus on priorities related to health care costs, education, redevelopment, and talent retention and recruitment. With only 6.5 employees we accomplish our goals and objectives by building relationships, working together to align on key issues, and act.
It is also important that teams take risks and be willing to fail. This is one of the biggest complaints we get from employers. Employers believe employees are losing the willingness to take a risk. Some employees want a standardized set of operating procedures, so they can stay within the lines. Yes, employers expect polices to be followed, but they want to see drive, passion, and creativity from their employees. As an economic development organization, we are looking for these same characteristics to build our community and create an economic environment that allows prosperity to thrive for generations to come.
Q: Longview economic development has evolved substantially since many of our graduates lived here. What are some highlights over the past decade that particularly energize you, and why?
A: Under the leadership of LETU Chancellor Dr. Dale Lunsford, former Chair of the Longview Chamber of Commerce, the Chamber began leading InterCity Visit Trips. Each year, the Longview Chamber assembles a delegation of approximately 30-40 community leaders to visit a peer city and learn best practices. Recently selected cities have included Tulsa, Oklahoma, Little Rock, Arkansas, and Charlotte, North Carolina. InterCity Visits are an opportunity for Chamber members and staff, elected officials, business leaders, educational administrators, young professionals, and regional partners to gather ideas and insights from cities overcoming challenges similar to our own. We encourage community leaders to participate in these trips every year, to explore best practices, and ask critical questions:
What will it take to create a thriving community that fosters entrepreneurism and innovation?
What challenges did you face and how did you over them?
What systems/regulations need to change to create a pro-business environment?
How do communities fund quality of life initiatives without raising taxes?
From these trips over the last 12 years much has been done in our community! The chamber didn't do this work. We built relationships, we helped people make connections, we researched opportunities, we convened key influencers, we championed initiatives until they found a home, and we served as the catalytic leader.
What energizes me? Building intentional relationships so when seeds are planted and take sprout, we are ready! We know where to go for help, we understand what needs to get done, and we have prepared ourselves to know how to execute. We are not the master of anything. We are the branch that remains focused and connected to the vine so we can bear fruit.
INTRODUCING THE CENTER FOR FREE ENTERPRISE AND ENTREPRENEURIAL LEADERSHIP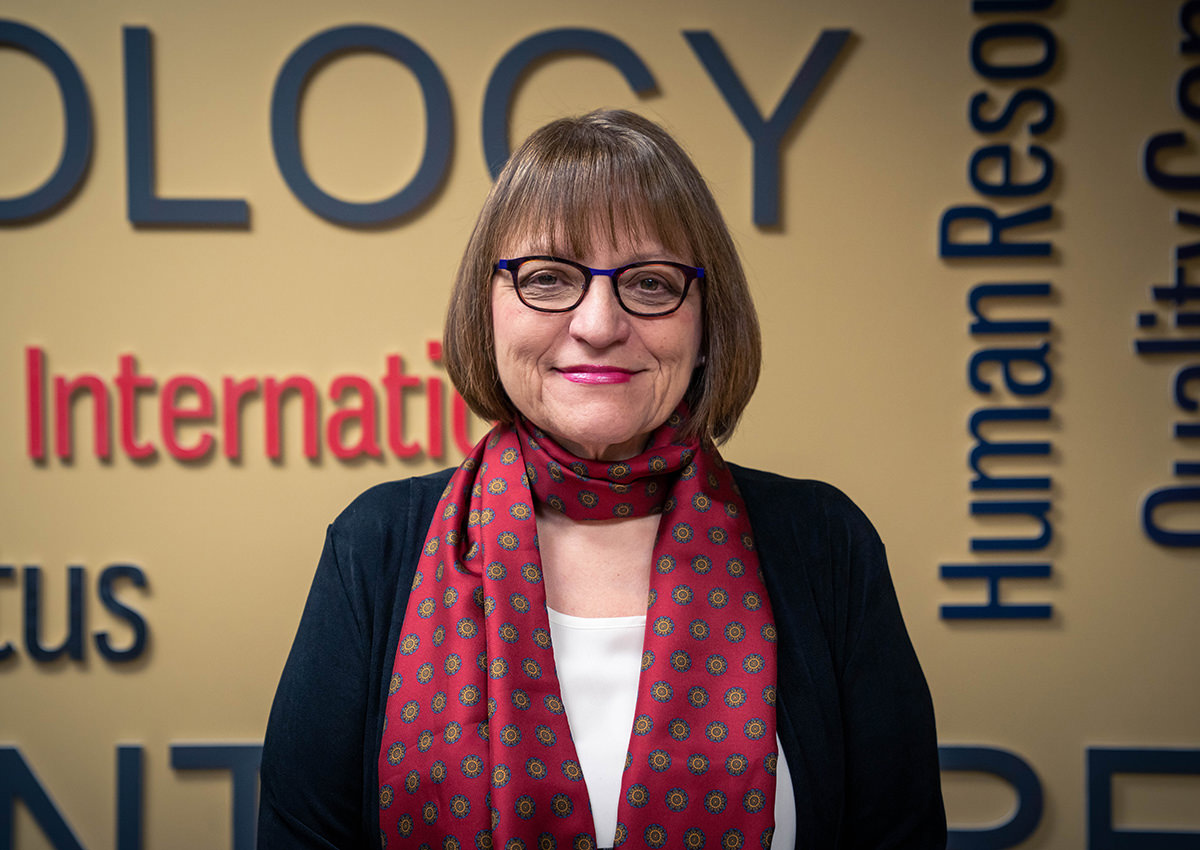 Dr. M. Isabella Cavalcanti Junqueira
Dr. M. Isabella Cavalcanti Junqueira, Professor of Entrepreneurship and Marketing in the LeTourneau University School of Business, explores practical local partnerships from a business education standpoint, why a focus on free enterprise and entrepreneurial leadership 'fits' at a place like LeTourneau, and why creativity-driven curriculum makes a foundational difference in the life of budding business leader.
As a Christian Polytechnic University and School of Business, we often consider the significance of integrating theoretical knowledge with practice. Hence, our pedagogical approach aims to impact business scholarship with real-world opportunities. University curriculum designers perhaps assume that graduates will be provided on-the-job training. Hence, critical thinking and problem-solving skills might play a diminished role in the overall academic offering. At the School of Business, we consider that students interested in working with corporations or starting their own entrepreneurial venture benefit from a more holistic approach to business strategy and management. Therefore, we often work on consulting projects in Longview and internationally. This approach includes steering our students to develop an entrepreneurial mindset while identifying innovative solutions to complex problems in a business context. Ultimately, our programs aspire to foster a love for lifelong learning and service to local and global communities.
Our newly formed Free Enterprise and Entrepreneurial Leadership Center aims to support students of various disciplines with the formulation of creative business ideas, robust value propositions and the development of innovative business models. In addition, we support the Longview community in various ways, including seasonal project-based consulting and workshops to encourage regional entrepreneurial venture development. Aligned with LeTourneau University's global vision, we also consult and contribute internationally to worthy international projects.
The Virtues of Entrepreneurial Lessons
At the core of LeTourneau's School of Business and the Free Enterprise and Entrepreneurial Leadership Center is the perspective of formation. The term formation implies that educators are not merely preoccupied with students' academic and professional skills, but they are also interested in their growth as a whole and productive person. Thus, all subjects are integrated to sculpt a student's entire formation into a graduate ready to impact society and the professional business field of their choice. Hence, ideas such as risk and failure are taught as steppingstones toward achieving personal and professional growth. Additionally, developing faith and wisdom can be integrated with coping with the ambiguity and uncertainty that permeate business ventures. These opportunities can also unfurl the creativity necessary to cultivate innovative organizations and systems. Going further and more profound, our curriculum emphasizes business strategy and ethics coupled with the importance of a comprehensive economic understanding. These foundational concepts correspond with the development of a resourceful entrepreneurial mindset. Our hope is for our students to be well-equipped to fulfill the complex demands of their charge prevalent in free-market economies worldwide.
The Value of Local Partnerships
At the LeTourneau School of Business, discussions with my dynamic colleagues are often underpinned by the notion that relevant practical experiences should accompany our academic curricula. Hence, collaborations with local SMEs (small-to-medium size enterprises) and organizations in Longview are valuable opportunities to pursue this objective. The projects are often challenging and may require in-depth research, but our students explain that such experiences enrich their academic life. The exceptional organizations that we had the pleasure to work with during the past year added value to their learning experiences. On the other hand, we hope that our project-based consulting provided beneficial insights into these organizations' overall performance and outreach. More importantly, we affirm our commitment to community and civic engagement through these collaborations. As a result, we are poised to deliver innovative solutions to our local Longview community that can also be customized to impact global projects and societies.