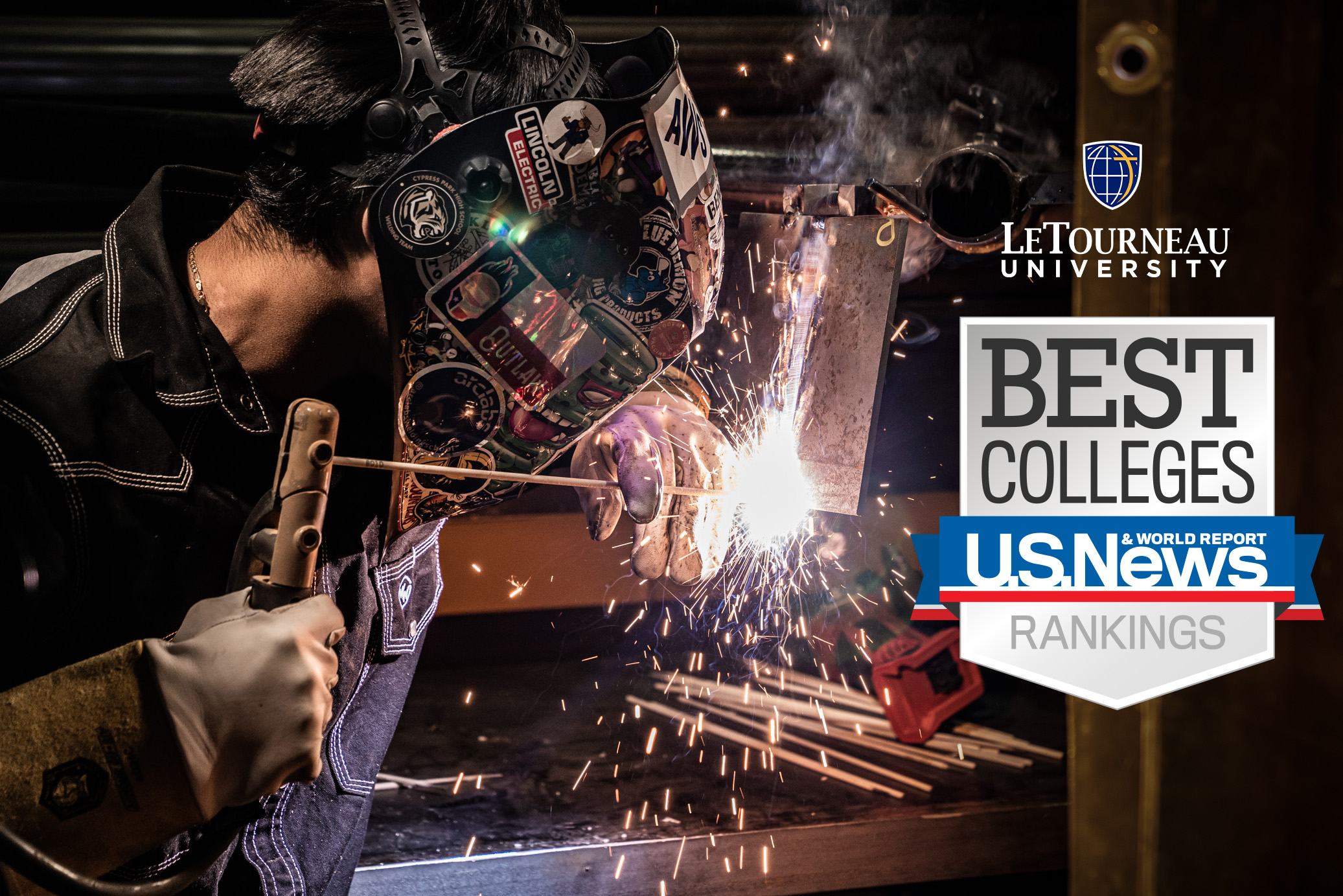 U.S. News and World Report has released their 2022-2023 Best Colleges rankings. In this year's rankings,  LeTourneau University ranks #28 among "Regional Universities West". In this category, LeTourneau University has been consistently placed the top thirty schools overall, and this year's rankings continue to affirm our organizational identity. 
View LeTourneau University's U.S. News profile
With more than 15 measures of academic quality, and over 1,800 accredited colleges and universities included, the U.S. News 2022-2023 Best Colleges rankings provide data-driven information and guidance to help prospective students and their families understand their higher education options.
Aligned With Value and Vision
Our regional ranking moved up to 14th for "Best Value", aligning with our institutional commitment to offering a high-quality education with a high return on investment. This commitment is seen in the real-world training and practical preparation that our students receive as they pursue their vocational calling.
With a heritage of hands-on learning, and an accredited engineering program that has long set the standard in Christian higher ed, LeTourneau University engineering stands among some of the best institutions in the nation. In the nationwide category of "Best Undergraduate Engineering – No Doctorate" program, LETU is ranked #35. The industry-driven, relationally focused, and Christ-centered distinctiveness of LETU engineering continues to build into an institutional saga that is poised for the future.
Check out even more LeTourneau University rankings and recognitions.