by Kathleen Raske
LeTourneau University added the sports of indoor and outdoor track and field for both men and women in 2017-18 to an already established cross country team and now operates as one men's/women's track and field and cross country (TF/XC) program. As the director of the men's and women's TF/XC program, I have been incredibly blessed to work at a university that integrates Christian mission and athletics so well. It is an exciting time for LeTourneau and the athletics department under the leadership of our President, Dr. Steven D. Mason, Ph.D., and Vice President for Athletics, Dr. Tim Sceggel, Ed.D., as we look forward to the future growth of our TF/XC teams.
Since its inception, our program has developed on the national scene: LeTourneau has been represented in the NCAA Division III national championships for the past three years in both indoor and outdoor track and field, for both men and women. Notably, Jack Miller (pole vault) is a three-time All-American, and competed in the NCAA national championships yet again this spring. We currently have three athletes in the top twenty-five nationally, representing the pole vault, decathlon, and high hurdles.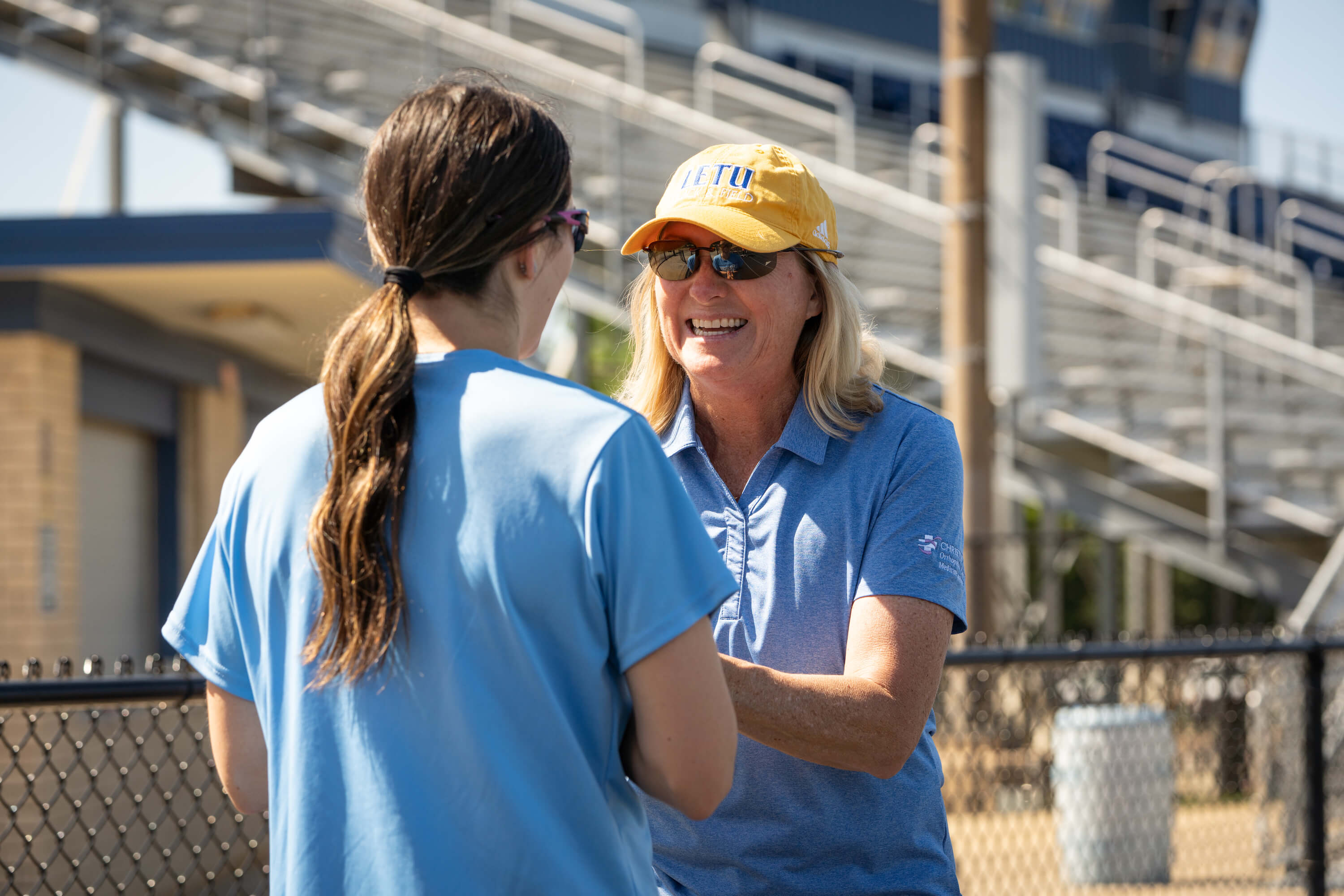 Kathleen Raske joined LeTourneau Athletics as the Director of Track & Field/Cross Country in 2019 after 29 years of coaching at the NCAA Division I level. She has enjoyed a plethora of success throughout her career, including two top-25 NCAA team finishes, coaching one individual NCAA Champion, 15 NCAA All-Americans, two Olympic Trials Medalists, and one Olympian (eighth-place finish).
Raske was selected as the head coach for Team USA at the World University Games in 2009 and as the head women's coach for Team USA at its quadrangular meet against Great Britain, China, and Russia in 2006. During her tenure at Sacramento State, she was named Big Sky Conference Coach of the Year 16 times and is the only woman to coach a Division I men's team to five conference championship titles in NCAA history in any sport. Raske graduated from Southern Illinois University with a double major in education and zoology; she was an All-American at SIU in the 100-meter hurdles and competed in five U.S. National Championships, including the 1992 Olympic Trials.
In her free time, she enjoys sailing (she's the current Commodore for the Longview Yacht Club), and spending time with her family and her husband and best friend, LeTourneau Track & Field Associate Head Coach, Terry VanLaningham.
Diverse Sport, Diverse Impact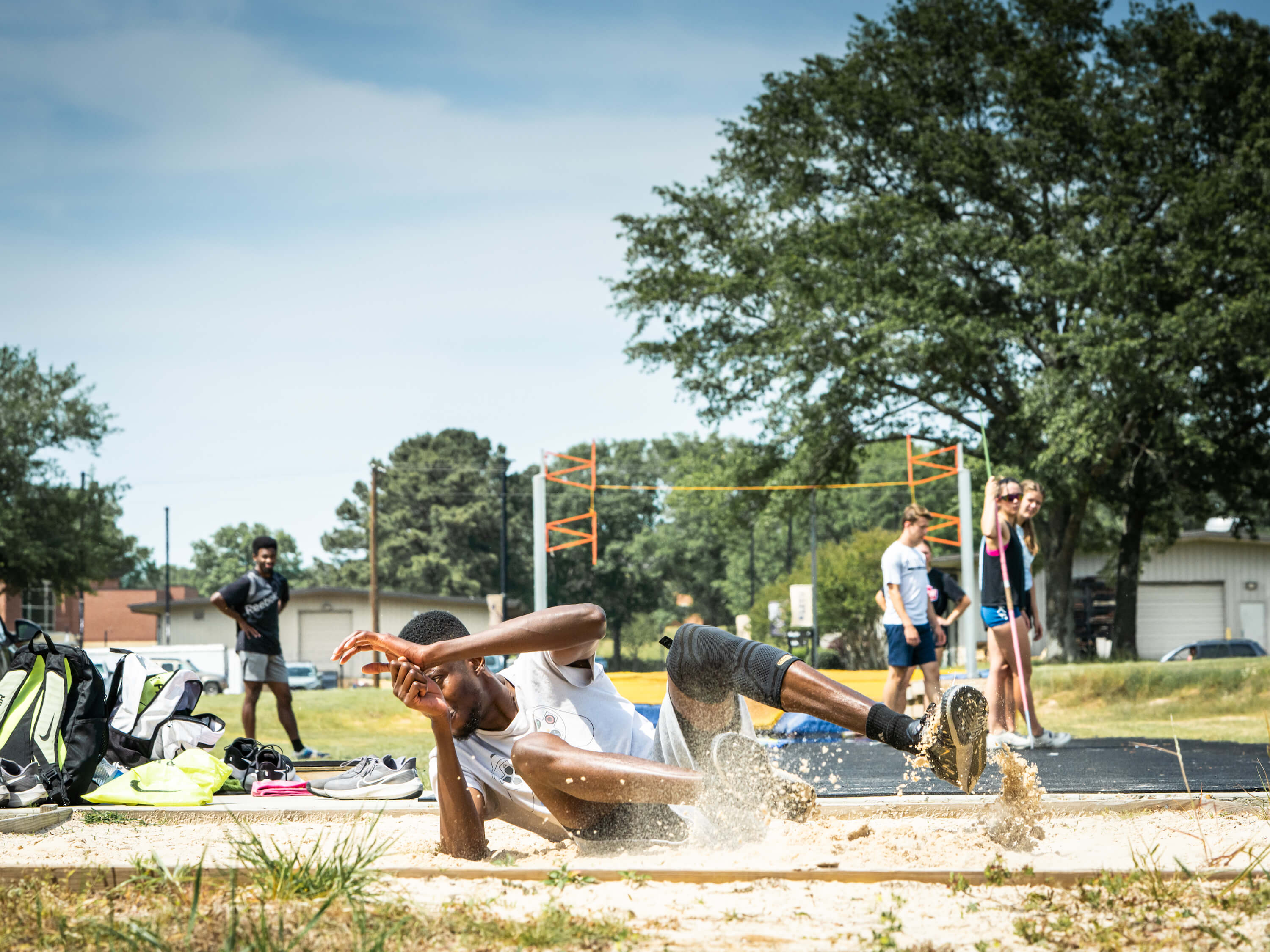 The value the track and field/cross country program brings to the university as a whole is significant. Track is a unique sport: unlike team sports, each athlete competes as an individual while contributing to a greater team score vying for a team championship. There is nowhere to hide; it is head-to-head competition to see who can run the fastest, throw the farthest, jump the longest and the highest. It is the first sport and the purest sport. The addition of track and field also allows our distance runners the ability to train and be coached for nine months of the year and is one of the reasons we were able to capture the first ASC Conference title for our men's cross-country team in 2021. Our distance runners must put in relentless work and remain consistent over the duration of a year to compete in the conference and nationally.
Further value lies in the sheer diversity of the sport. With 21 events in outdoor track and field, there is something for everyone, no matter what size, shape, color, background, or economic status. It is the epitome of a cultural melting pot, with sprinters, jumpers, throwers, and runners. In this way, I believe track and field reflects God's design for his church: a diverse team in all aspects, unified across our differences. This is why I am so passionate about the team aspect of our sport and intentional about building a team culture with one unifying purpose.
Coaching With a Higher Call
In my previous experience with Division I athletics and at public/secular institutions of higher ed, I had to be very careful to "stay in my lane" and not overstep boundaries that were growing more and more narrow in terms of sharing my faith. Supporting certain policies that did not align with my core Christian beliefs was becoming increasingly difficult to navigate.
When I arrived at the LeTourneau campus, I felt like I could authentically be me for the first time as a Christian coach. I love having the freedom to share my faith and disciple young people in their walk with Jesus. While there is always room for improvement in every setting, especially as we wait for a new track facility, it has been wonderful to work in a faith-based community, and I am grateful God has called me here!
My technical knowledge of this sport meets a very high standard, but it is my approach to working with young people that matters: the care I have for my athletes, my ability to connect, motivate, and mentor, and the personal investment I make towards serving them the best I can.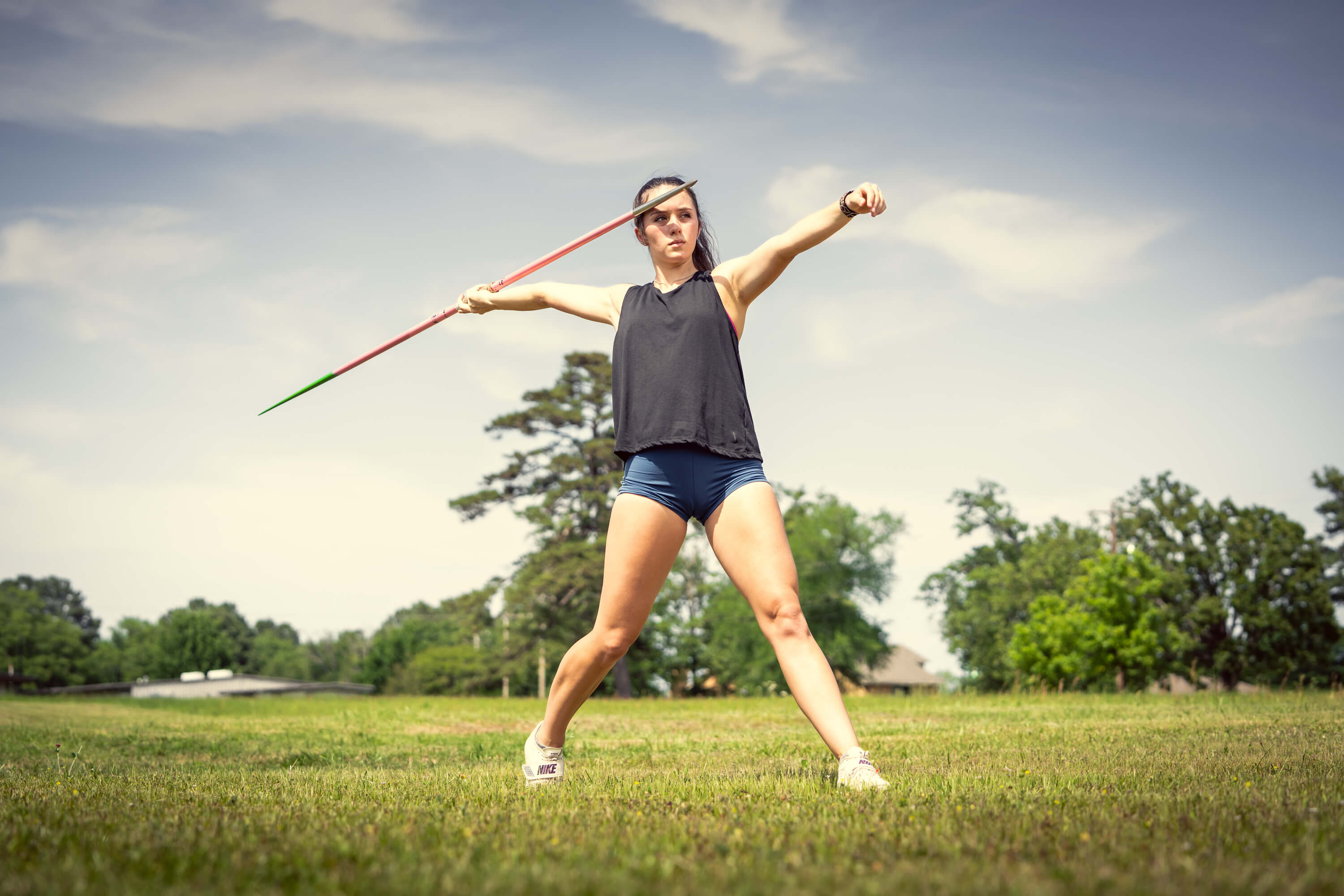 The core mission of the TF/XC program is for our students to leave LeTourneau having deepened their relationship with Christ and labored to be the best athletes, scholars, and leaders they can be, all within a central team approach. I have been blessed to witness our student athletes flourish this year as members of our program and team culture. I have observed life change, spiritual growth, and transformation because of a student athlete experience that integrates faith and sport. College is such an extraordinary time in a young person's life, and college coaches have an incredible opportunity for transformative impact as we share time with them in meetings, practice, competition, and travel. Our student athletes develop a sense of self- awareness, discern their callings in particular career fields, and build self-confidence as they discover who they want to be.
As Christian coaches, our faith must guide our call and inform our practices. We intentionally invest in our athletes through team life groups, Christian mentoring, community service, and prayer. We seek to nurture their relationships with Jesus and shape their understanding of what it means to glorify God through athletics as they steward their God-given talents and abilities.
The challenge each year is to take the diversity of sports represented in TF/XC and build one unified team. Core to my coaching philosophy, I am passionate about building a team culture centered on a common purpose. Focusing on individual competition is easy in our sport; being part of a team with a greater purpose is truly special. The bonds built among teammates last a lifetime as you work hard in the trenches together to achieve something greater than yourself. So, I endeavor to create a true team experience that will make a difference in my students' overall health and well-being as we live out life, sport, and faith together.
Jackets On Fire
One way we build team culture is by creating a theme for the year; this year's theme is: "ON FIRE!" Everything we do as a team begins with our athletes being on fire for God, intentionally seeking Him and growing in faith together. The "Jackets on FIRE" theme has helped us direct and simplify our purposes as a program this year. The theme also serves as an acronym: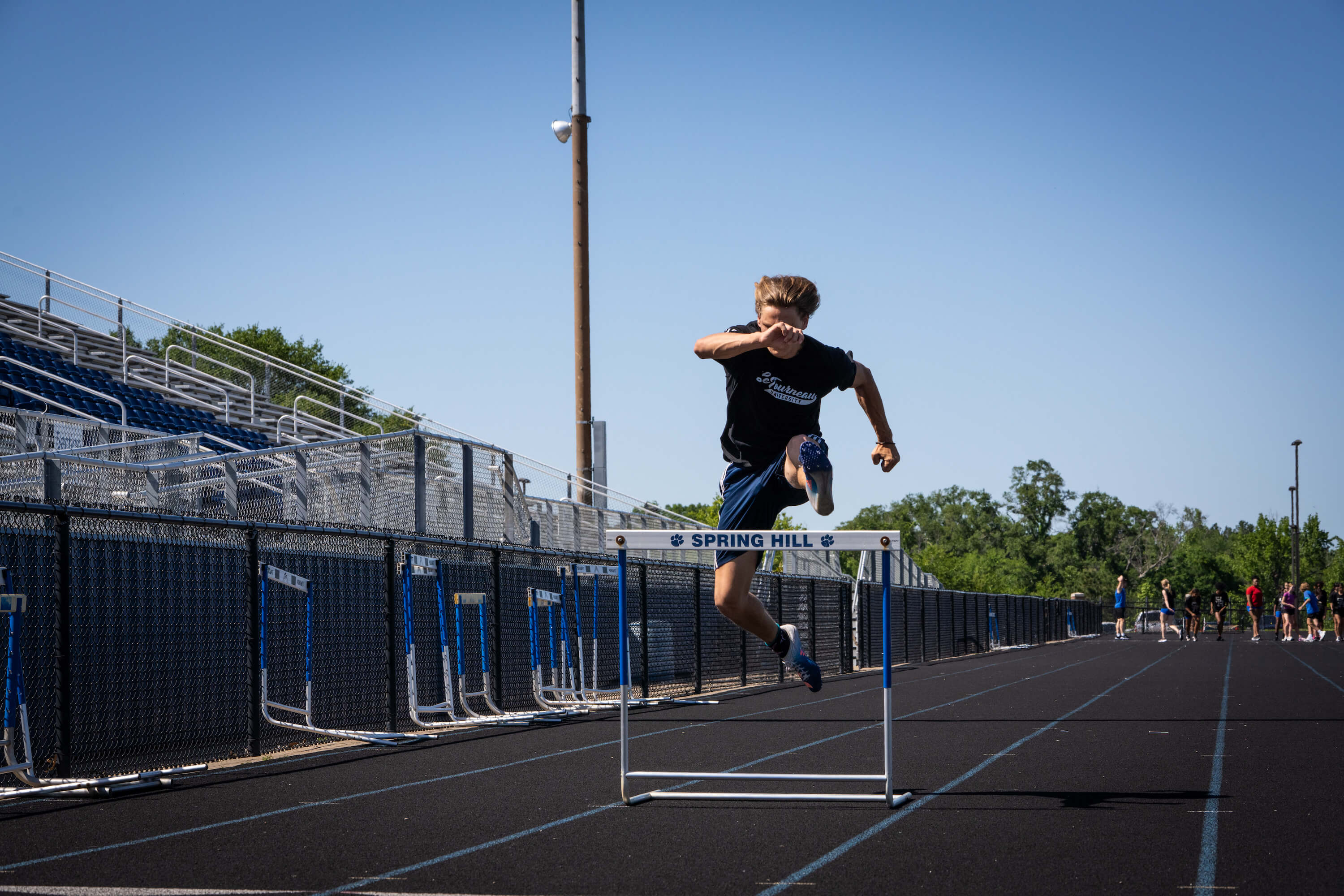 One unified team (across six NCAA sports).
Nameless because God's name is above our names.
Focused on quality daily work towards achieving our goals.
Intentional in investing in each other's lives.
Resilient in working harder and longer than most.
Execution when it counts the most in competition, especially the championship.
It is a blessing and an honor to be called "coach" and partner with God in His work at LeTourneau University. I receive deep joy as I observe how well our teammates love each other, pray, encourage, cheer, and serve together all for God's glory. It has truly been a special year, and I have no doubt God's hand is upon us. The greatest blessing for me is witnessing His handiwork as He confirms my role here and blesses the works of my hands. I trust that God has our program in His hands and will assemble each team member and provide for all our needs moving forward. He is so faithful!