New Vice President and Director of Athletics Named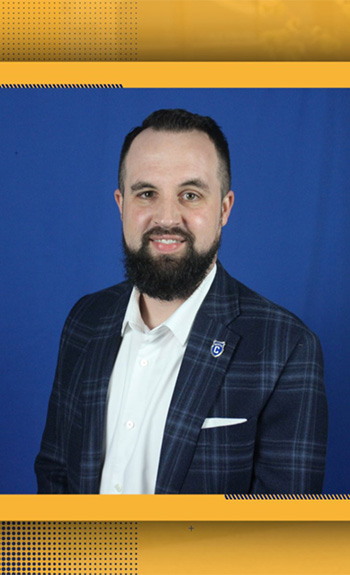 In a restructured role, the LeTourneau Director of Athletics will now hold a Vice President position on the President's Cabinet, where he will be closely involved with the strategic leadership decisions of the university.
On April 18, 2022, Dr. Tim Sceggel was hired as the new VPDA. Sceggel has served as the Athletic Director at Covenant College, a sister CCCU school and his alma mater, for the last six years. Read more on his appointment here. 
"These last 15 years [at Covenant] have been a phenomenal gift," Sceggel said. "However, I am thrilled to be called to serve our King in a different context, and eager to join the gospel-centered work taking place at LeTourneau as we seek to cultivate disciples and pursue excellence in intercollegiate athletics."
Robin Harriss, who served as Interim Athletic Director for the past year and head baseball coach for 15 years, will serve as the inaugural Deputy Athletic Director moving forward.
Other Coaching Hires
In addition to the VPDA, 2022 has seen a significant number of coaching changes at LETU. Click each link for more info. 
Assistant Track & Field/Cross Country Coach
Assistant Women's Basketball Coach