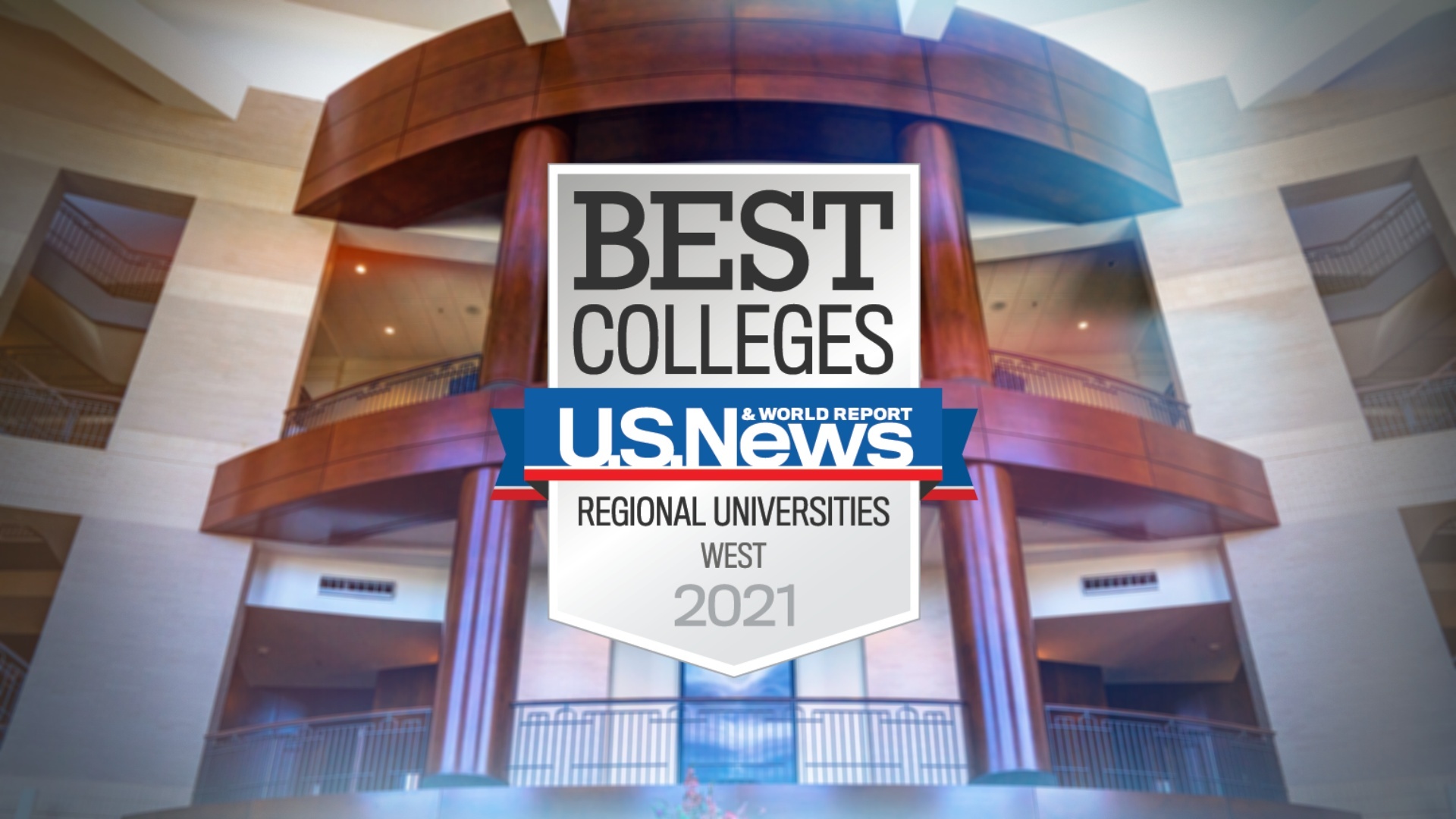 LeTourneau University ranks 26th in the top national tier of the 2021 U.S. News and World Report's annual rankings of "America's Best Colleges" in its category of "Best Regional Universities in the Western Region." LeTourneau University has been ranked in the top tier for more than a quarter-century in its category by U.S. News.

LETU ranks 16th in the "Great Schools Great Prices" ranking of schools that provide a "Best Value" for regional universities in the West. In the "Best Colleges for Veterans," LeTourneau University ranks 16th. LeTourneau University also ranks 41st in "Social Mobility". This category identifies the top schools in the Western Region that provide upward social mobility for students.

"LeTourneau University's continued national recognition is a testament to the excellent Christian polytechnic education and industry leading faculty and staff," said LeTourneau University President, Dr. Dale A. Lunsford.

LeTourneau University's engineering program ranks as one of the top engineering schools in the state of Texas and 33rd in the country among all undergraduate engineering programs accredited by the Accreditation Board for Engineering and Technology with programs whose highest degree is a bachelor's or master's degree.

"LeTourneau University's 15 engineering and engineering technology majors prepare students to be industry ready graduates that confront some of society's greatest challenges. This national recognition underscores our position as the leading Christian engineering program," said LeTourneau University Dean of Engineering Dr. Steven K. Starrett.

The complete U.S. News rankings, which include nearly 1,800 schools nationwide, are available at www.usnews.com/colleges . U.S. News ranks colleges and universities among other schools with similar programs and degree offerings. Indicators used to determine the rankings include academic reputation, retention, faculty, class sizes, SAT and ACT scores of incoming freshmen, average graduation rates and assessments by administrators at other peer universities. U.S. News rankings are released each fall and are considered the most notable of the annual published college rankings.