[ARCHIVED NEWS RELEASE]
12-06-2019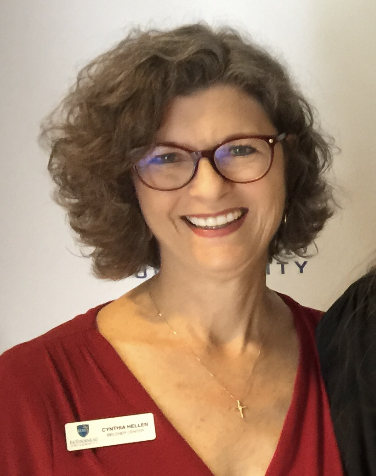 LeTourneau University will host a retirement reception for Senior Director of the Belcher Center Cynthia Hellen from 3 to 5 p.m.  Wednesday, Dec. 11, in the lobby of the Belcher Center. 
Hellen has been responsible for bringing world-class, family friendly entertainment to Longview and the East Texas area for the past 13 years as the university's first director of the 2,000-seat S. E. Belcher, Jr. Chapel and Performance Center, which opened in 2007. 
"We have presented well over 100 national touring acts and have hosted many more community events, in addition to the countless university chapels and activities over these 13 years," Hellen said.  "The relationships we have built between the community and LeTourneau University are invaluable, but my most precious takeaway is the many relationships I have made as a result of this job.  This role has been a tremendous blessing to me, both personally and professionally."           
Hellen is committed to the arts in East Texas and has been active in getting Longview established as a Cultural District. 
LeTourneau University is the Christian polytechnic university in the nation where educators engage students to nurture Christian virtue, develop competency and ingenuity in their professional fields, integrate faith and work, and serve the local and global community. LETU offers undergraduate and graduate degree programs across a range of disciplines and delivery models at LETU's residential campus in Longview, Texas, hybrid options at centers in the Dallas and Houston areas and fully online programs. For additional information, visit www.letu.edu.
---
Categories: Belcher Center