[ARCHIVED NEWS RELEASE]
11-08-2019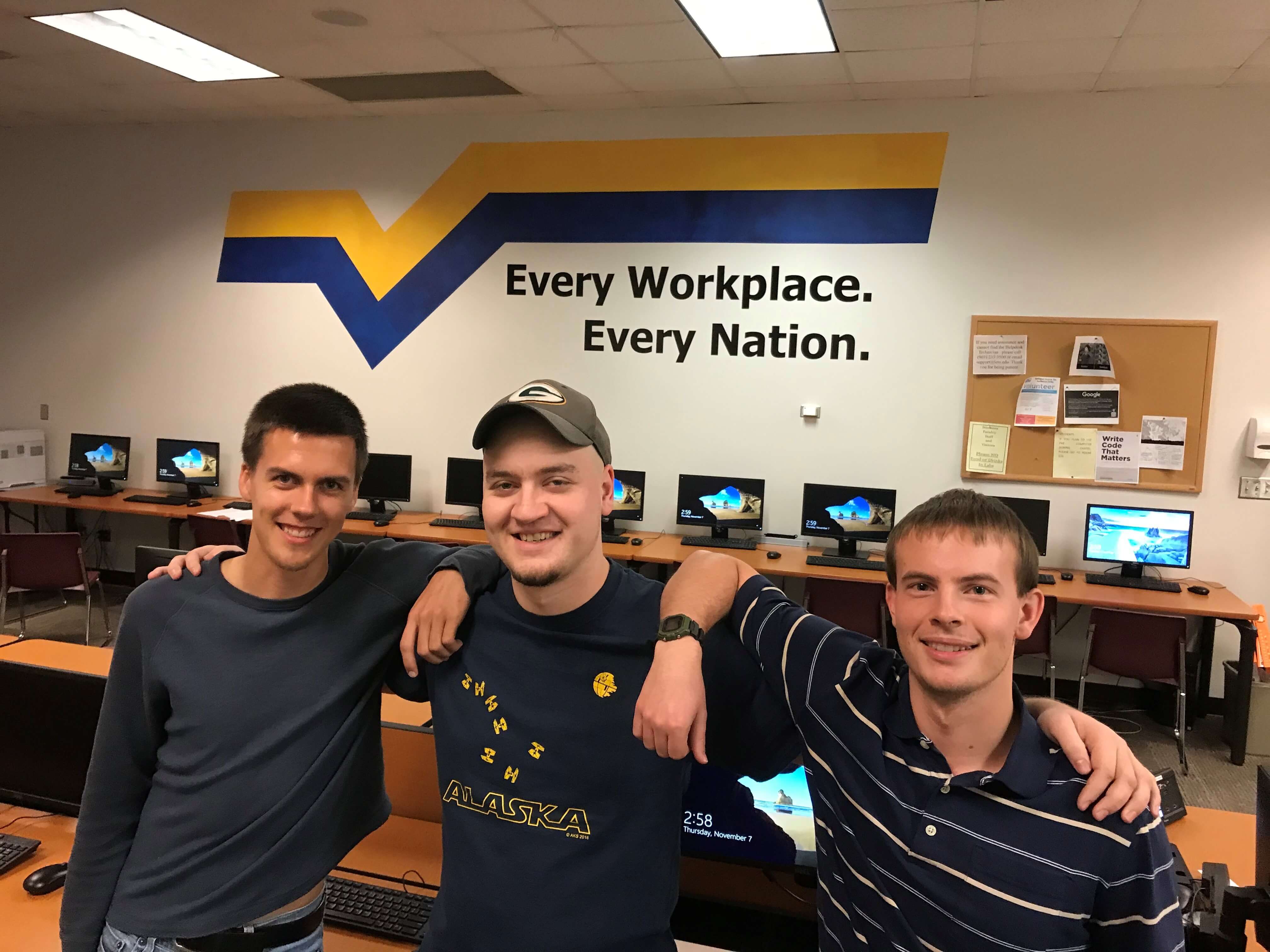 LeTourneau University engineering students won 2nd place regionally in the 24-hour IEEEXtreme 13.0 programming competition.  In the competition, students compete against each other from across the region, nation, and globe to solve a set of programming problems. The competition is organized by the Institute of Electrical and Electronics Engineers (IEEE), the world's largest professional association for the advancement of technology,
 LETU's top team, "#notFalse" won 2nd place in IEEE's South Central Region, 24th place nationally among 202 universities, and 112th out of 2,745 teams worldwide.   Region 5 encompasses Texas, Louisiana, Arkansas, Missouri, Oklahoma, Kansas, Colorado and parts of Wyoming, South Dakota, New Mexico and Illinois.
Team members are computer engineering senior Jacob Kelsey of Lincoln, Nebraska; mechanical engineering senior Robert Zebe, of Plano, Texas; and mechanical engineering senior Ethan McMichael of Nairobi, Kenya. The students worked together for the 24-hour proctored competition in the computer lab Room 132 in Longview Hall on the university's main campus.
Faculty sponsor for the IEEE event was Oscar Ortiz, associate professor of electrical engineering.
"These students did a remarkable job," Ortiz said.  "Their success is an example of the world-class students we have in our programs."
Kelsey, the team's captain, said he likes programming because it's like solving a puzzle with no set solution. "You have to invent a new solution on your own," he said. "I enjoyed the chance to test my programming skills in a worldwide competition alongside my friends."
Zebe said the competition was fun because every few hours they were presented with a new problem to work together and solve.
"Programming is something that I have found fascinating since high school," Zebe said. "I consistently find myself in awe of what can be accomplished by doing something as simple as combining words and symbols on a computer."
McMichael said he liked the challenge of solving puzzles with his friends.
"I enjoy reading a hard problem, working out a solution on the whiteboard with Jacob and Robert, then making it happen in code," McMichael said. "The process is satisfying when, as a group, we find a working solution. I enjoy coding because of its logical structure and practicality. A large program is made up of several simple statements, but the combination turns into a powerful tool to solve complex problems. I find it rewarding after spending time problem solving to see fully functional software that is very useful for engineering."
A second LETU team placed 13th regionally and 112th nationally.
IEEE is the world's largest technical professional organization dedicated to advancing technology for the benefit of humanity.  It has more than 395,000 members in more than 160 countries and more than 90,000 student members. It sponsors more than 1,100 conferences in 73 countries annually.
LeTourneau University is the Christian polytechnic university in the nation where educators engage students to nurture Christian virtue, develop competency and ingenuity in their professional fields, integrate faith and work, and serve the local and global community. LETU offers undergraduate and graduate degree programs across a range of disciplines and delivery models at LETU's residential campus in Longview, Texas, hybrid options at centers in the Dallas and Houston areas and fully online programs. For additional information, visit www.letu.edu.
---
Categories: Engineering