[ARCHIVED NEWS RELEASE]
08-30-2019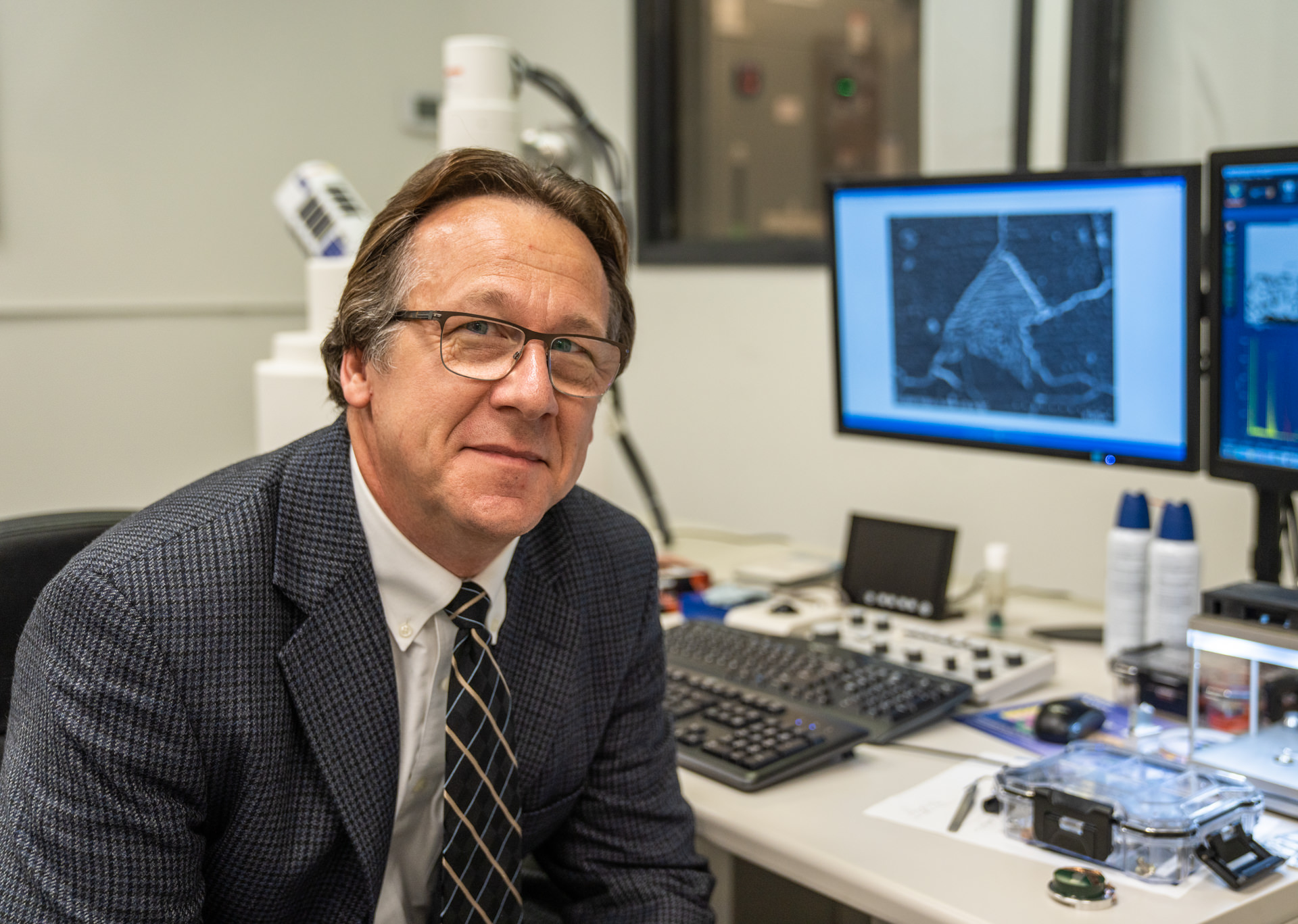 LeTourneau University has named Dr. Dana J. Medlin of Omaha, Nebraska, the first-ever Kielhorn Professor of Welding and Materials Joining Engineering. 
Medlin earned his bachelor's and master's degrees in mechanical engineering with metallurgy option, as well as his Ph,D. in Material Science Engineering, all from the University of Nebraska in Lincoln, Nebraska.
Medlin has more than 30 years of experience leading multidisciplinary failure analysis and design projects in metallurgical and materials science engineering, corrosion engineering, materials joining and welding, and biomedical engineering for a variety of companies.  He has testified internationally as an expert witness in cases involving medical device, automotive, aerospace, heavy equipment, fire investigation, firearms ammunition, and marine applications. He is a Fellow of ASM-International, a distinguished honor in the field of metallurgical and materials science engineering.  He is also a technical advisor member of the Association of Firearm and Tool Mark Examiners (AFTE).
He has most recently served during the past three years as a senior managing consultant for EAG Laboratories in El Segundo, California, and Omaha, Nebraska, where he conducted forensic engineering investigations, failure analysis, engineering design, and maintenance metallurgical engineering problem solving. He has been an expert technical witness in national and international litigation involving biomedical engineering, corrosion engineering, materials and metallurgical engineering, design and safety issues, as well as doing research and development projects for numerous corporations.
Medlin also has years of higher education teaching experience.  He taught five years as a graduate research and teaching assistant at University of Nebraska, four years as a research assistant professor at Colorado School of Mines, six years as the NUCOR Professor of Metallurgy at South Dakota School of Mines and Technology, where he was the director of the biomedical engineering graduate program. He continued as an adjunct professor and provided guidance at South Dakota School of Mines and Technology.
The Kielhorn professorship is in memory of William H. "Bill" Kielhorn, who was a dedicated professor at LeTourneau University for 45 years who touched the lives of thousands of students as he modeled the values of Christian character, leadership, self-esteem, responsibility and service.  A professional engineer and certified welding inspector by the American Welding Society for decades, Kielhorn was instrumental in the developing LETU's welding/materials joining curriculum, resulting in LETU having the largest stand-alone, university-based materials joining laboratory in the nation. Kielhorn never missed a day of class, even when he was hospitalized during his last semester before finals when he delivered his devotional message and lecture from his hospital bed via Skype. He served in many leadership roles locally and nationally with AWS. 
LeTourneau University is the Christian polytechnic university in the nation where educators engage students to nurture Christian virtue, develop competency and ingenuity in their professional fields, integrate faith and work, and serve the local and global community. LETU offers undergraduate and graduate degree programs across a range of disciplines and delivery models at LETU's residential campus in Longview, Texas, hybrid options at centers in the Dallas and Houston areas and fully online programs. For additional information, visit www.letu.edu.
---
Categories: Engineering