[ARCHIVED NEWS RELEASE]
03-04-2019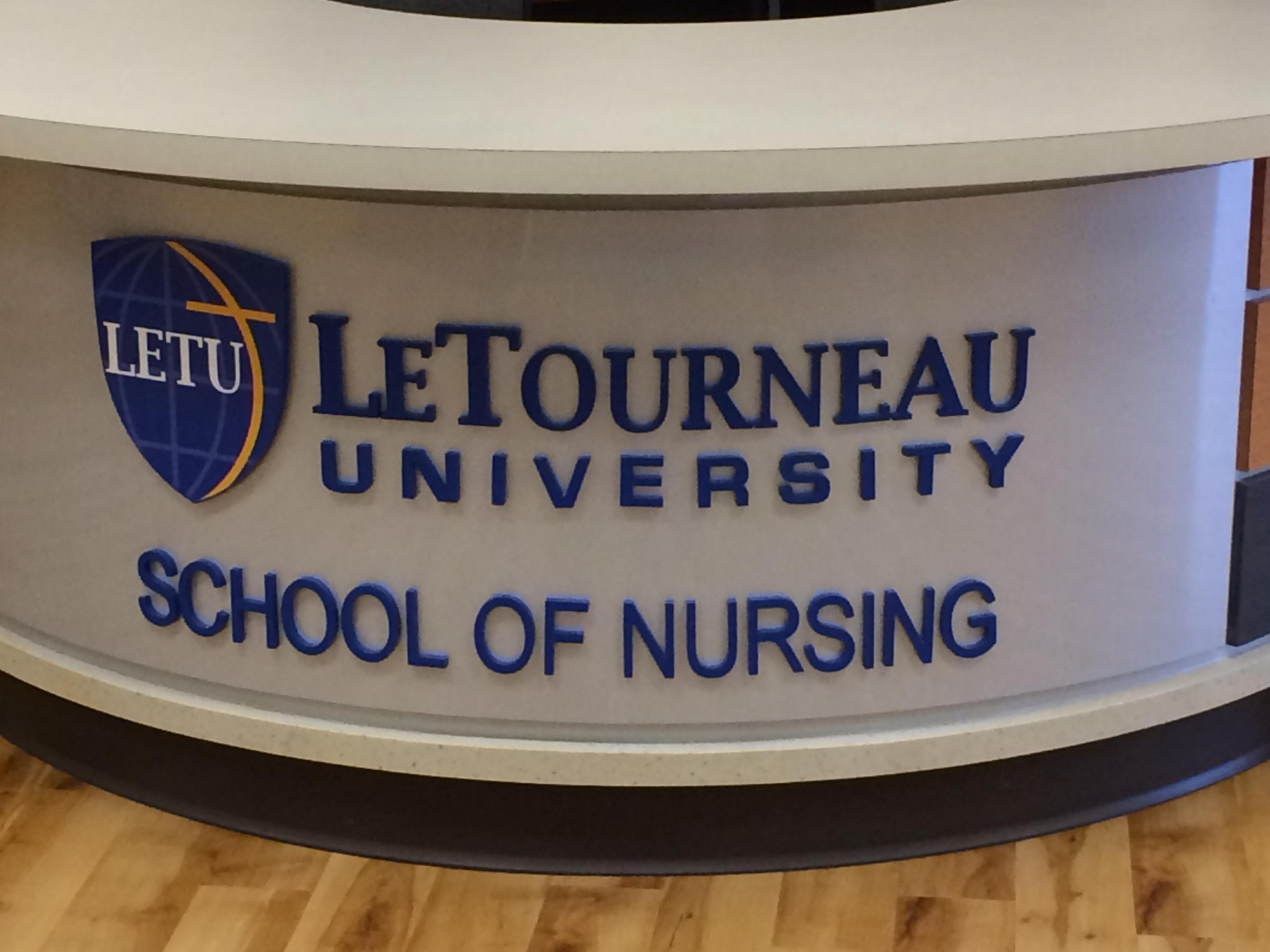 LeTourneau University's nursing program was recently named the #1 Best RN Program in Texas for 2019, according to RegisteredNursing.org website. 
The website reported on LETU's impressive 100% NCLEX pass rate and 100% graduate placement rate.
The National Council Licensure Examination (NCLEX) pass rates are monitored by the Texas State Board of Nursing and are viewed as a measure of how well nurses are prepared to provide safe, quality care for health care consumers.
"A lot of people choose a nursing program based on the pass rate of the NCLEX," said LETU Dean of the School of Nursing Dr. Kimberly Quiett, who began the nursing program at LETU 2014.  "Our excellent NCLEX pass rate, along with our accreditation through the Commission on Collegiate Nursing Education, are important indicators that our nursing faculty and our university are dedicated to graduating exceptional nurses."
The website also mentioned LETU's clinical affiliations that provide high quality, hands-on learning.
LETU offers a Bachelor of Science in Nursing (BSN), which is a four-year residential program where students work side-by-side with faculty and professional nurses to learn and maximize clinical experience.  Students benefit from small class sizes and faculty-led clinical groups with individualized attention.  Students get more than 900 clinical hours, most of which are spent in health care environments with actual patients.
LETU's on-campus lab facilities incorporate modern simulation equipment and simulated scenarios like they would encounter in a hospital or clinic. 
Studies indicate the U.S. will need 21% more nurses through 2025. 
"We see nursing as a ministry," Quiett said, "And we are dedicated to providing a Christ-centered learning environment where students understand the illumination of their work by their faith."
LeTourneau University is the Christian polytechnic university in the nation where educators engage students to nurture Christian virtue, develop competency and ingenuity in their professional fields, integrate faith and work, and serve the local and global community. LETU offers undergraduate and graduate degree programs across a range of disciplines and delivery models at LETU's residential campus in Longview, Texas, hybrid options at centers in the Dallas and Houston areas and fully online programs. For additional information, visit www.letu.edu.
---
Categories: Nursing