[ARCHIVED NEWS RELEASE]
03-22-2019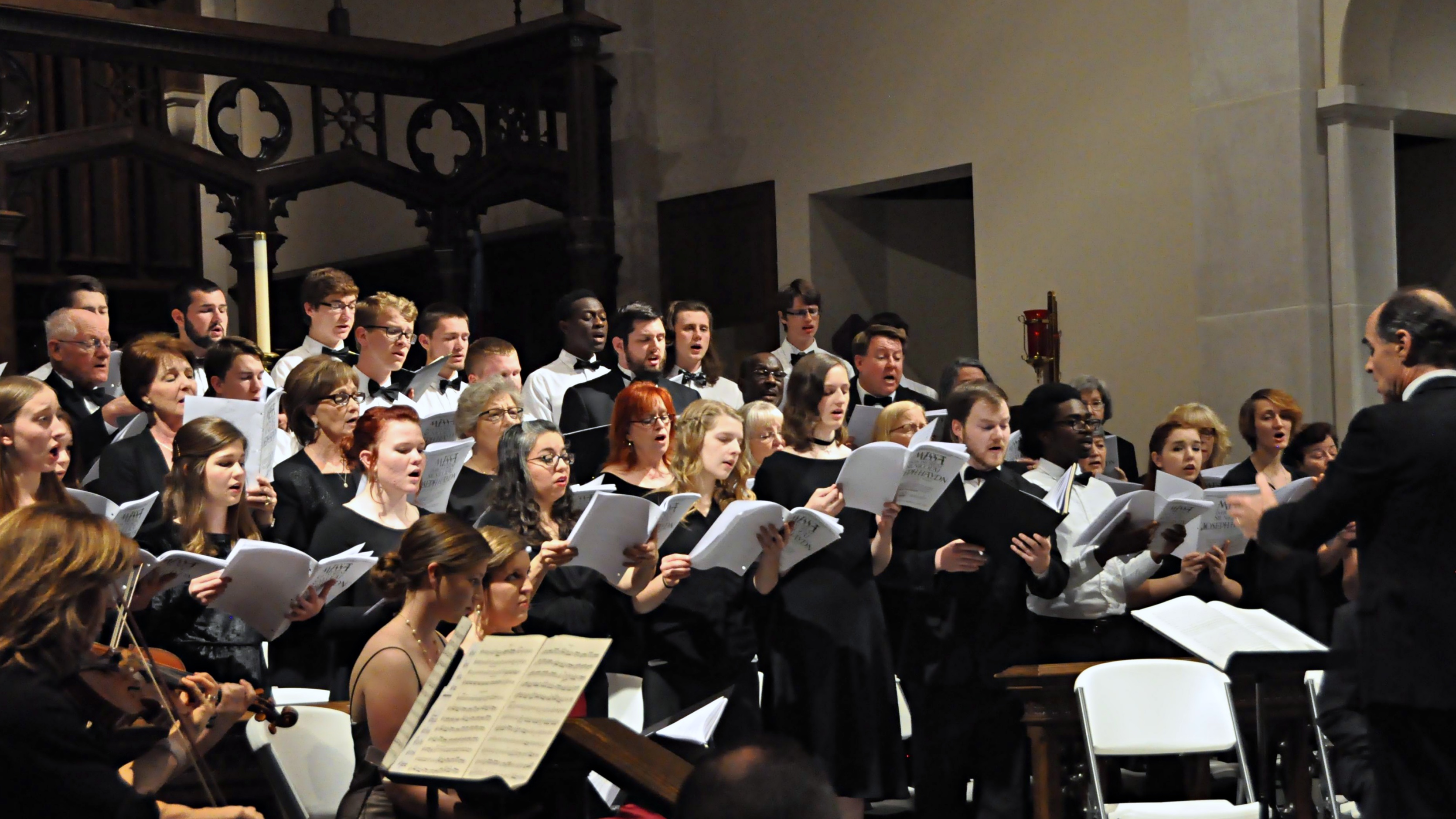 LeTourneau University choirs will perform "Songs of Love and Spring" at 7 p.m. Monday, April 1, at the Trinity Episcopal Church, 906 Padon. St. in Longview. 
The concert will feature the LeTourneau Singers, the 30-plus member student choir of LeTourneau University, and the 45-voice Longview Civic Chorus comprised of high school students through adults are directed by Dr. Jim Taylor, Associate Professor of Music and Director of Fine Arts at LETU.  Admission is free of charge.
"Madrigals, ballads, folk songs, waltzes and sambas reflect the wide variety of expressions of love and spring set to music," Taylor said.  "Love and spring fill the heart with rapture, and we sing to celebrate these great gifts to mankind."
One of the songs to be sung include the famous words of Elizabeth Barrett Browning, "How do I love thee?  Let me count the ways." The selection is set in a profound musical setting by contemporary composer, Eric Nelson. Other musical selections include the Kentucky mountain song, "Sourwood Mountain," along with two of the Liebeslieder Waltzes by Johannes Brahms.
"This concert gives each choir a wide array of musical styles to make it fun and interesting," Taylor said.
LETU's annual Spring Masterworks Concert at 7:30 p.m. Monday, April 15 at the Belcher Center on the LeTourneau University campus will feature the two choirs joined by a full orchestra and soloists.
 LeTourneau University is the Christian polytechnic university in the nation where educators engage students to nurture Christian virtue, develop competency and ingenuity in their professional fields, integrate faith and work, and serve the local and global community. LETU offers undergraduate and graduate degree programs across a range of disciplines and delivery models at LETU's residential campus in Longview, Texas, hybrid options at centers in the Dallas and Houston areas and fully online programs. For additional information, visit www.letu.edu.
---
Categories: Fine Arts