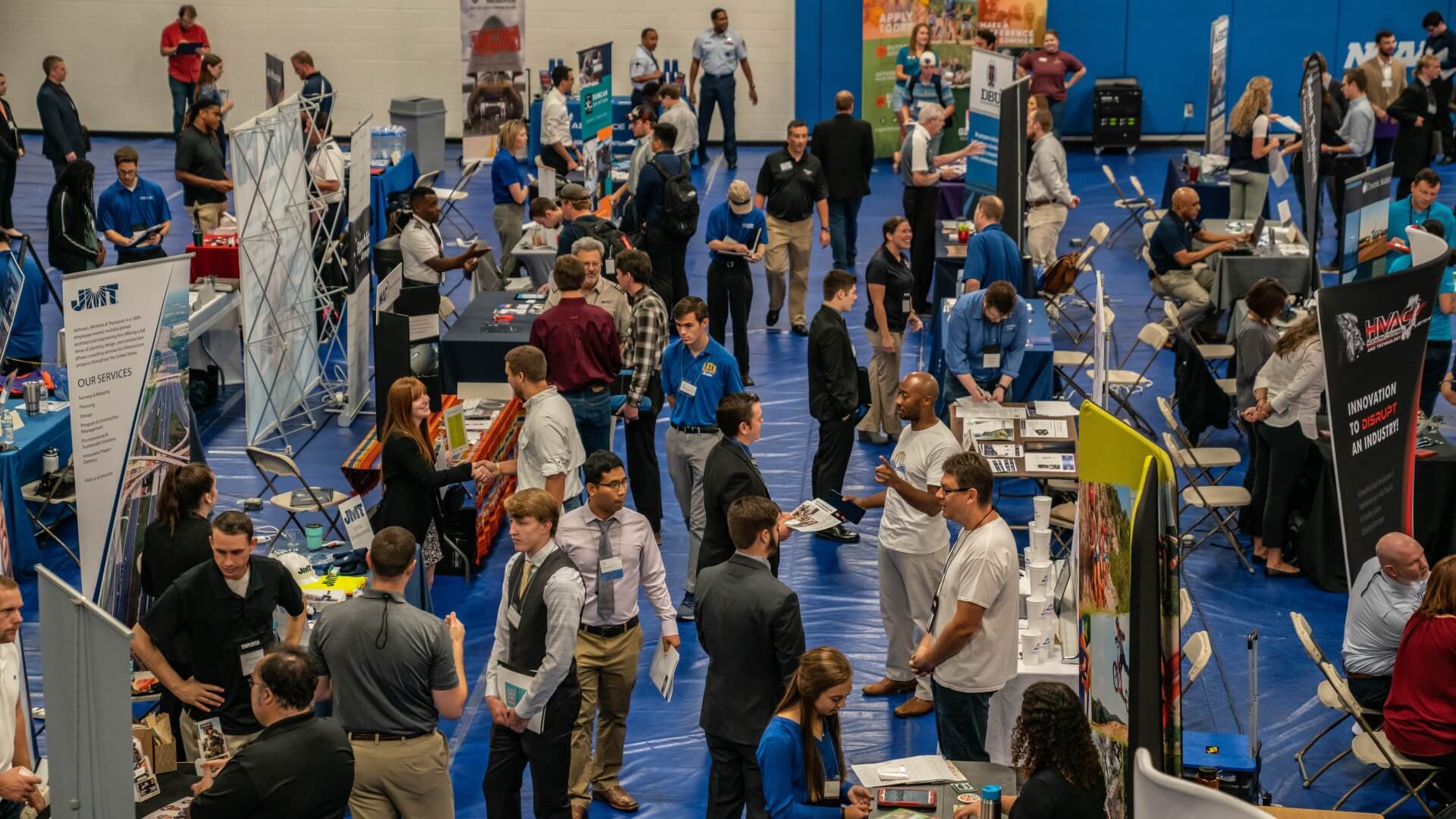 Nearly 70 potential employers attended the LeTourneau Career Fair on Thursday from 9 a.m. to 1 p.m. to talk with LETU students about their futures. Attendees were mostly LeTourneau seniors who anticipate beginning their careers upon graduation. Other students who also attended were looking for ideas on potential summer internships. Hundreds of students came out, and many also were also able to have professional headshots made to use on their LinkedIn profiles.
Rachel Olshine, LETU's new Career Services Director, said, "Today was hugely successful for our current students, as well as for our local alumni—for them to know we are still a good resource for them.  Many of the companies who came today have already hired LETU alumni and know their value. And it helps confirm their desire to hire more."
Olshine said several companies stayed past 1 p.m. to talk to students and create future pipelines for internships and jobs.
"The competition is stiff, so it's better getting an internship sooner rather than later," Olshine said.