LeTourneau University has a rich heritage of emphasizing the importance of commitment to Christian faith in all areas of human existence, including work. Many of our graduates pursue various professions and appreciate how LeTourneau's scripture, theology, and ministry courses have shaped their engagement with their communities and churches. The degree in theological studies is designed to come alongside another major and provide a strong biblically and theologically informed framework for life and work. This "double-major friendly" degree will enrich and strengthen the student's understanding of Christian faith and practice.
This program of study will shape students for Christian engagement with their communities and churches, providing them with a biblically and theologically informed framework for their life and work.
Program Vitals
STRONG ACADEMIC ORIENTATION
LeTourneau's Theology and Vocation programs feature engaging and interesting courses, reflecting up-to-date scholarship of the class' subject matter. Experiencing scripture in this way allows students to understand its contemporary significance while also respecting its history.
FACULTY WITH STRONG ACADEMIC CREDENTIALS AND MINISTERIAL EXPERIENCE
Most of our faculty have terminal degrees, are engaged in shaping scholarship, and have served in various ministry settings here in the US as well as abroad. Members of the Theology and Vocation faculty serve in ministry settings of various kind; so, the faculty has a rich experience and understands the needs and contexts of our students who serve in ministry settings.
FLEXIBLE FORMATS
With online and on-campus options, degrees can be tailored to meet an individual student's needs. On-campus classes are available in semester-long formats with online options running 5 or 15 weeks. Choose the format that fits your stage of life and learning preference.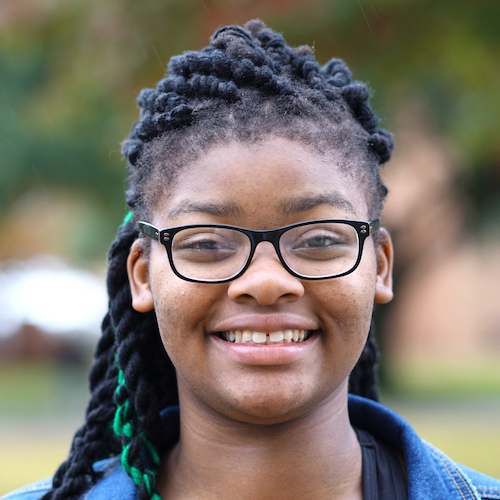 "When I took my first theology class the second semester I was here, I realized that psychology and theology were not only complementary disciplines but that they were inseparable. I felt compelled to learn more about theology so that I could understand the way people think and behave. Through pursuing this second major, my goal is to glean a more robust, holistic view of the human condition and as a result, be a better student of both of my disciplines."
Amari Wright, Psychology & Theological Studies