If you have a heart to serve, we're ready to prepare you for Christian ministry. Whether God has called you into local churches, para-church organizations, or on the mission field, our program will give you the knowledge you need to minister effectively for the cause of Christ. In the Christian ministry degree program, you will become a competent student and teacher of the Bible, and you will learn models for ministry that are effective in today's world. However, Christian ministry is not just about the classroom. You will get the opportunity to put your knowledge into action through the Christian Service Assignment and the Christian Ministry Internship.
LeTourneau's Christian Ministry degree is designed for students who seek robust formation in preparation for vocational ministry, whether with children, youth or adults in the local church, with para church ministries, and non-profit or mission organizations.  This degree has a foundational core of biblical and theological studies, with a focus on the theology and practice of ministry.  Students will be equipped to think biblically, theologically, and strategically about a variety of ministry and cultural contexts. When you graduate, you will be able to enter ministry with a practical knowledge and experience that will make you effective in your service and ministry.
Program Vitals
STRONG ACADEMIC ORIENTATION
LeTourneau's Theology and Vocation programs feature engaging and interesting courses, reflecting up-to-date scholarship of the class' subject matter. Experiencing scripture in this way allows students to understand its contemporary significance while also respecting its history.
FACULTY WITH STRONG ACADEMIC CREDENTIALS AND MINISTERIAL EXPERIENCE
Most of our faculty have terminal degrees, are engaged in shaping scholarship, and have served in various ministry settings here in the US as well as abroad. Members of the Theology and Vocation faculty serve in ministry settings of various kind; so, the faculty has a rich experience and understands the needs and contexts of our students who serve in ministry settings.
FLEXIBLE FORMATS
With online and on-campus options, degrees can be tailored to meet an individual student's needs. On-campus classes are available in semester-long formats with online options running 5 or 15 weeks. Choose the format that fits your stage of life and learning preference.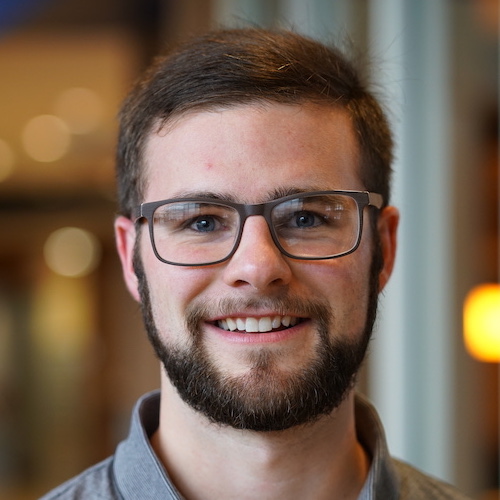 "At LeTourneau University, the professors in the theology department view their jobs as ministry. They are pouring into us, to prepare us to pour into others' lives in our future ministries. Along with excellent professors, LeTourneau University fosters a Christ-centered environment; between chapel, devotionals before each class, sound Biblical teaching and student-led ministries, students are encouraged to grow in their relationship with the Lord Jesus."
Tucker Long, Christian Ministry