Our founder R.G. LeTourneau famously once said, "failure is never fatal, and success is never final. It's persistence that counts". That persistence is seen prominently in the lives of successful entrepreneurs.
Entrepreneurs create valuable job opportunities, inspire innovation, and often lead overall improvement to the economy. From the fresh or unique ideas provided by entrepreneurs, new opportunities arise for many others seeking to make an impact.
Benefits of entrepreneurship include enhancement of standard of living, integration of social/political/economical "outsiders", promoting research and development of new ideas, impact on community development, and of course the creation of jobs and benefit to the economy.
LeTourneau University business students are regularly challenged and encouraged on their path toward career preparation through the Entrepreneurial Experience provided by the School of Business. This experience immerses students in team-based, entrepreneurial projects which encompass all aspects of business. Central to this experience is not only the team projects, but also the exposure to local entrepreneurs who share firsthand what their journey of innovation has looked like.  
These interactions showcase how certain entrepreneurial business leaders have been persistently building into their story, and more importantly, how God's story is woven into every part of their lives. 
Our students regularly engage in hands-on projects, focused on building their interpersonal collaboration skills, and valuable practice work-shopping innovative ideas.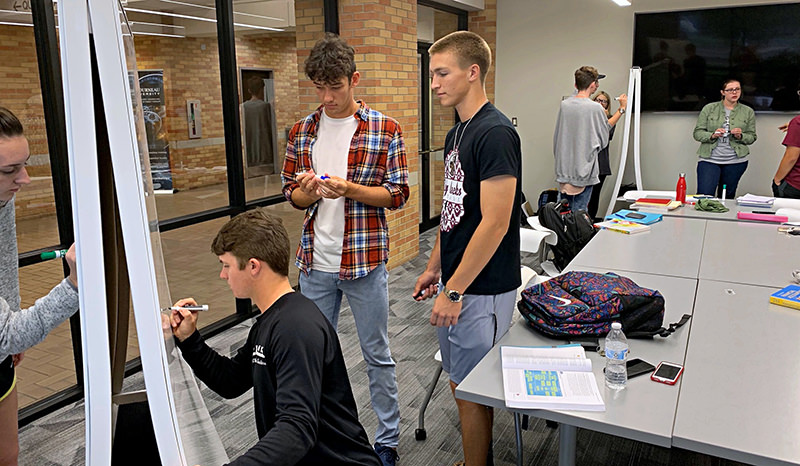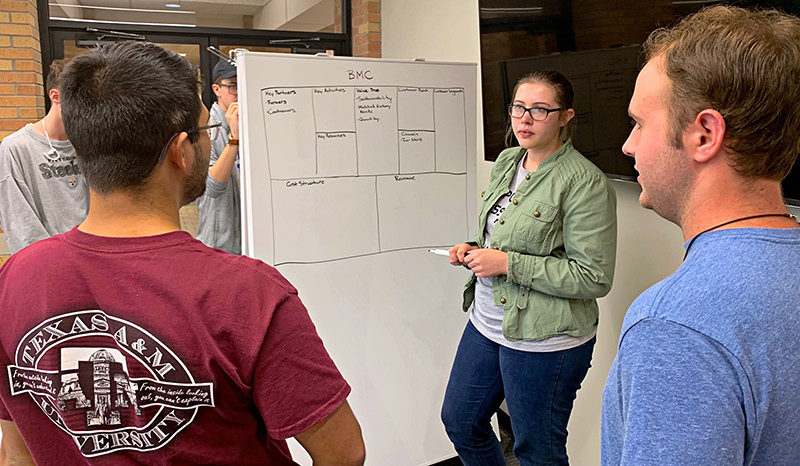 One of our recent guest entrepreneurs was Dean Waskowiak. Dean is the founder, president, and CEO of Encore Multimedia, in Longview, Texas, that serves clients locally and from across the nation. He graduated from LeTourneau University with a Bachelor of Arts in history and political science, as well as an associate's degree in design technology. He has years of experience in business, insurance, ministry, public service, advertising, and marketing. During his visit he shared about how God has shaped him into the man and the business leader that he is today.