LeTourneau University's MBA program stands out with a unique approach to graduate business education, emphasizing continuous improvement and awarding stackable benchmark certificates. The program is designed to provide students with a comprehensive understanding of business principles, while also focusing on the practical application of those principles in real-world settings.
Highly Ranked Business Education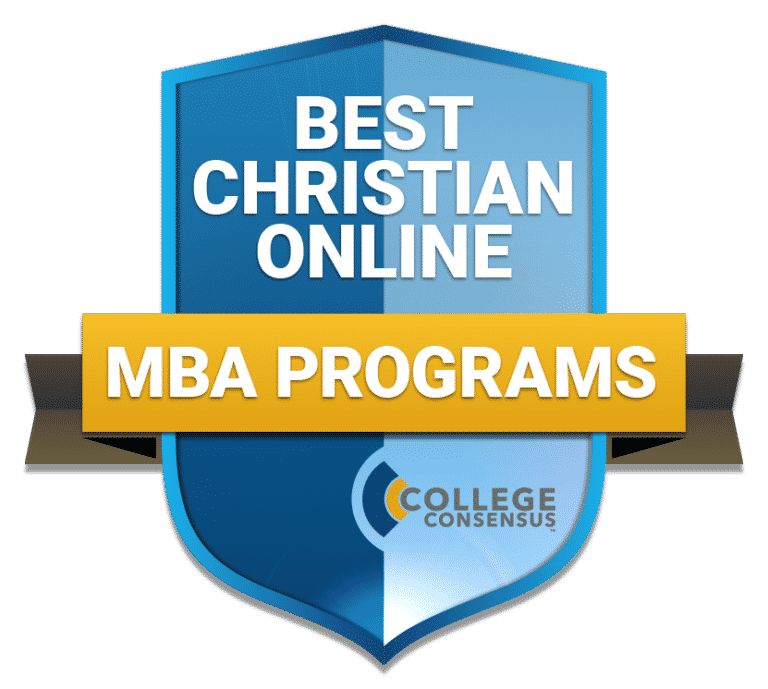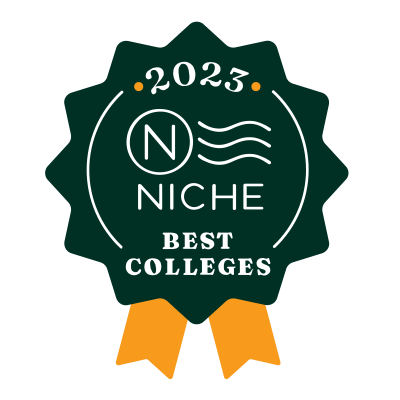 With a curriculum that covers organizational and entrepreneurial leadership, finance and decision-making, and continuous improvement associated with quality operations management, students will gain practical knowledge and meaningful skills. The program also incorporates and applies the Six Sigma method and tools, arming business leaders with expert training to improve business processes by reducing defects and errors, minimizing variation, and increasing quality and efficiency. Six Sigma credentials are rolled into this MBA, allowing students to walk away saving $6,000 through a series of stackable certifications, including the Lean Six Sigma (LSS) Green and Black Belts. 
Program Vitals

A distinctive of the LeTourneau University MBA is seen in a "benchmarking" approach through each of the three program sections. Students may take the sections in any order, and will receive a stackable certificate (and the digital "benchmark badge") to acknowledge and celebrate their progress. These verified credentials will be accessible for students to publish on their professional pages and résumés, and will serve as helpful connection points for potential employers.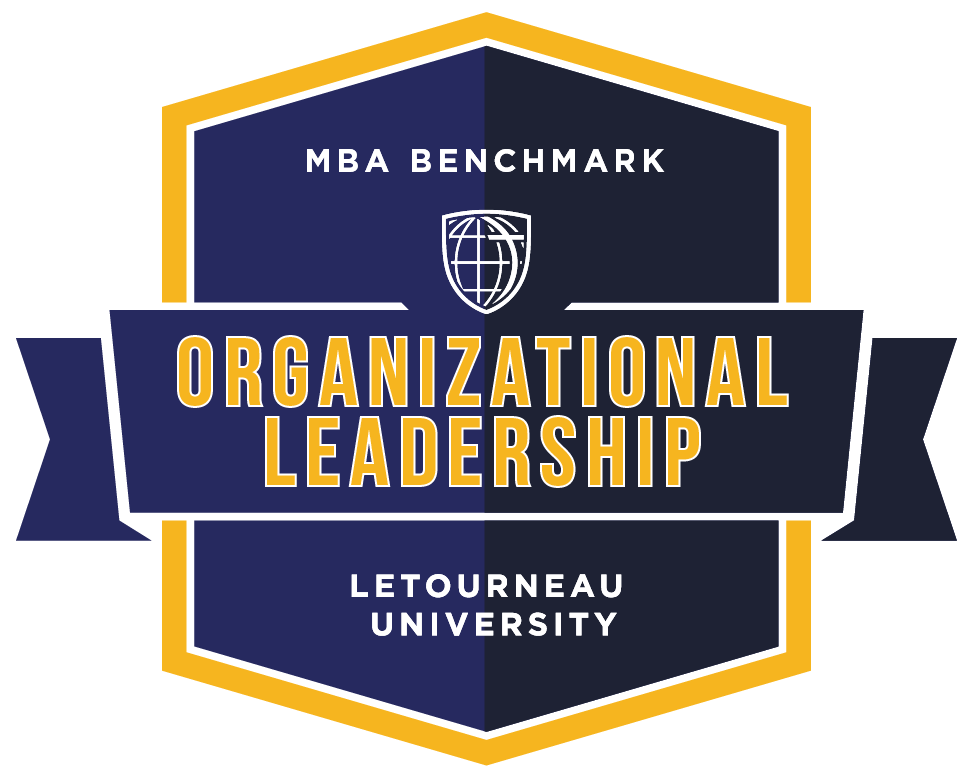 Organizational Leadership
Developing the hard and soft skills to manage the workplace is a critical and common practice in the business education marketplace. Here, we do so through the lens of The Christian Polytechnic perspective, exploring how technological change and innovations affect leadership practices, and how a biblical worldview can guide ethical leadership and decision-making. Courses provide the theoretical and practical examination of line management, preparing students to effectively oversee employees and resources to achieve specific functional or organizational goals. Step away with a benchmark certificate in Organizational Leadership, and the advanced wisdom to navigate organizational ethics, personal ethics, and societal norms within the context of practical leadership in organizational environments.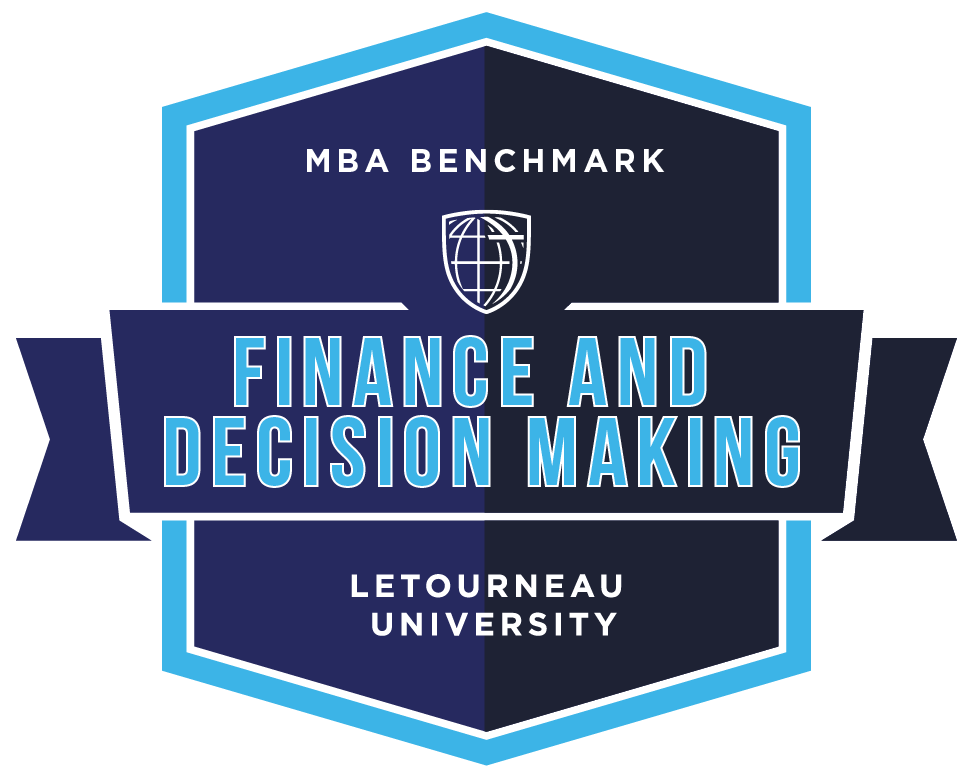 Finance & Decision-Making
Any practitioner of leadership, let alone change leadership, requires a sturdy foundation in the financial knowledge and decision-making skills necessary for organizational leaders to weigh options and make informed choices to move businesses ahead, regardless of what external changes the marketplace brings their way. Layer in the pursuit of biblical wisdom and the practical conversations, projects, and applied coursework that comes to life as a part of this certificate, and you get a well-rounded preparation that turns business acumen into a transformative mindset impacting employees, company culture, and, sure, the bottom line.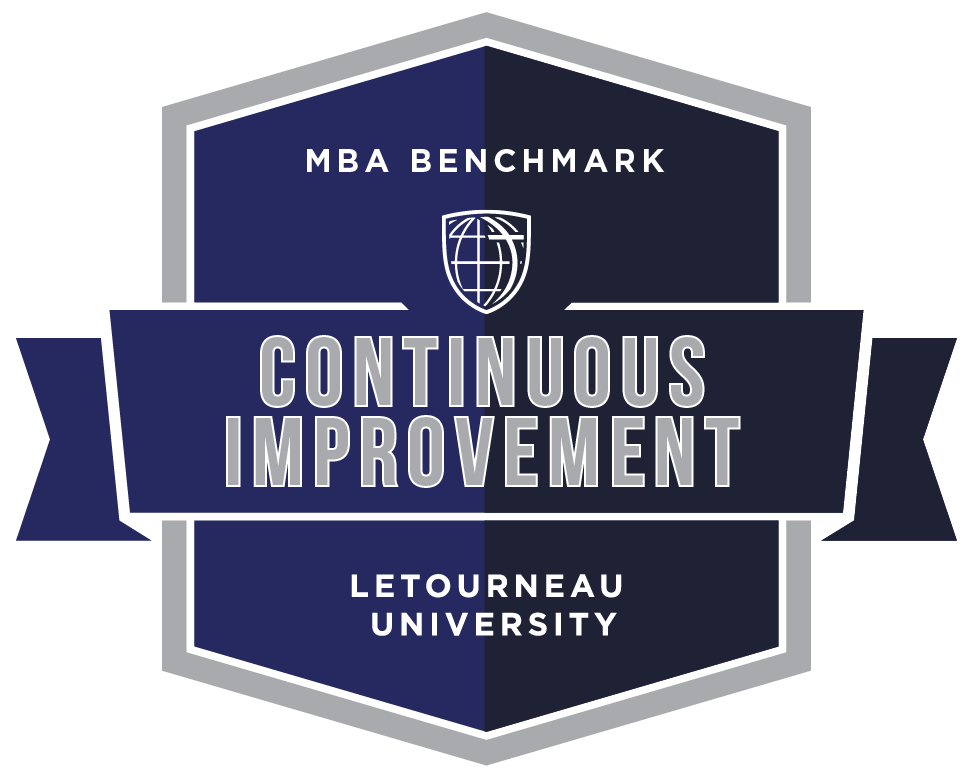 Continuous Improvement
Effective leadership in a continuously changing world means embodying the mindset and skill set of continuous improvement. This benchmark focuses on modern continuous improvement methodologies centered on the Lean Six Sigma (LSS) framework. Learn how to properly define problems, measure and quantify the impact, analyze the root-cause issues, create an improvement strategy, and control the new state—not to mention, lead cross-organizational continuous improvement projects, and how to develop and sustain continuous improvement programs and cultures. Upon successful completion of course and project requirements, students will also earn their Six Sigma Green and Black Belts.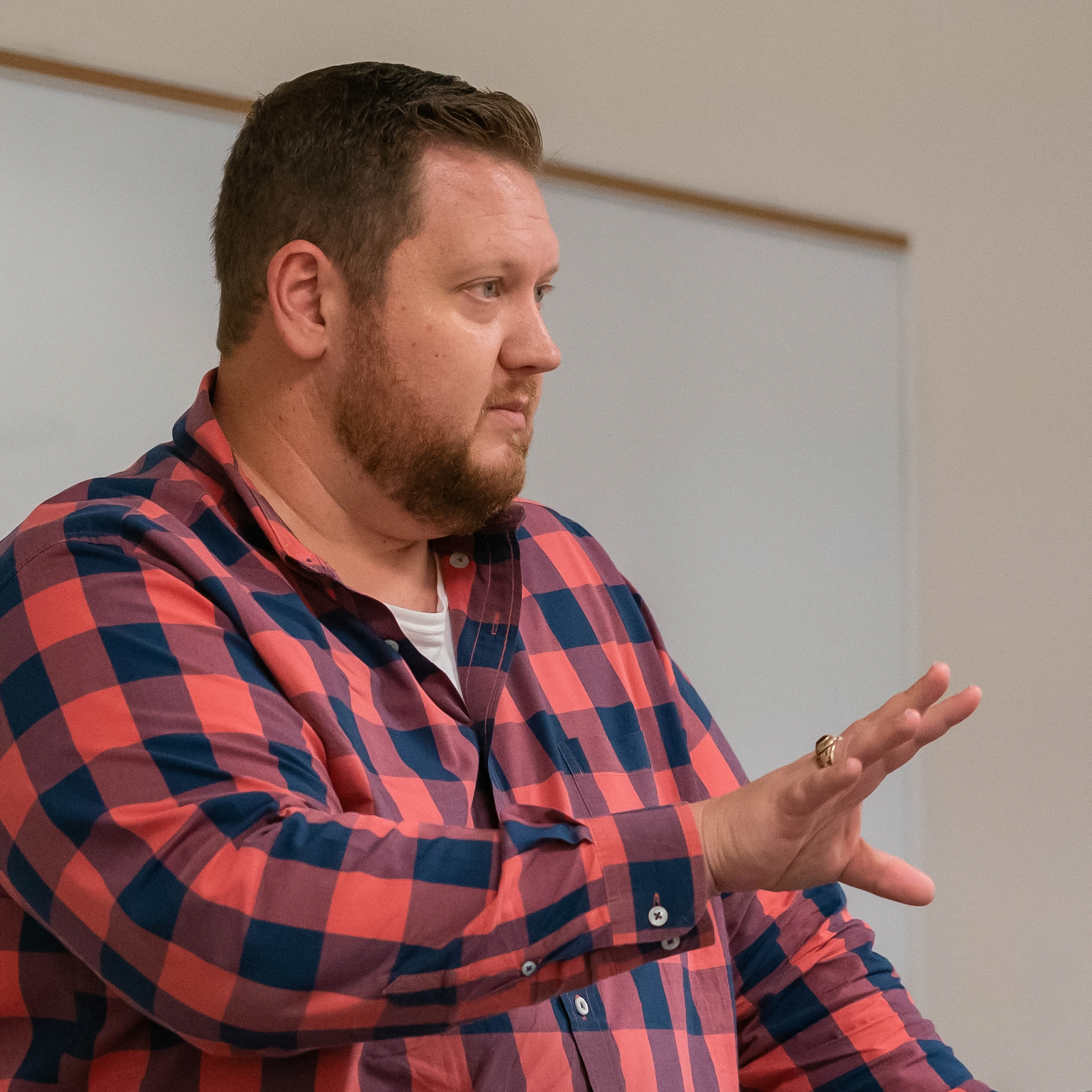 "When I began LETU's MBA program I wasn't sure what life held next for me. What I didn't expect was that in every facet, of every position of every job I would have going forward I would find myself drawing on the broad skill set I developed throughout my MBA coursework. Regardless of what I was tasked with by others or by my own requirements, I had a sense of confidence that ultimately met every demand. My MBA didn't teach me everything I needed to know, and no program ever could. But what it did teach me was how to think, how to prepare, and how to overcome. Combine that with Lord's divine wisdom and guidance, and I've always had everything I've needed to succeed."
Ben Shelton, MBA '09