Building upon its history of esteemed STEM education and R.G. LeTourneau's legacy of innovative entrepreneurship, the Christian Polytechnic university offers students the opportunity to uniquely shape the economic and spiritual impact of small business in America, which is greater than all of corporate counterparts combined.
Students work closely with future engineers, aviators, scientists, healthcare professionals, social entrepreneurs and more to shape the next generation of innovative homegrown commerce. This versatile perspective means industry-ready LETU students graduate knowing how to both see the bigger picture and nimbly bridge the gap between the engineer and the consumer, the developer and the business leader, the designer and the manufacturer. And it all starts from the ground, up, in their first year on campus.
---
According to data from the Census Bureau's Annual Survey of Entrepreneurs, there were 5.6 million employer firms in the United States in 2016. Firms with fewer than 500 workers accounted for 99.7 percent of those businesses.
---
The Entrepreneurial Experience
This first-year experience fully immerses residential students in a team-based entrepreneurial project in which all aspects of business are leveraged in the creation of a new business idea. Put theoretical concepts to hands-on use from day one as you partner with a mix of majors to build the next venture capital-worthy idea that fuels the future and meets societal needs.
Serve on an assigned corporate team to engage in the development of a unique business concept (Semester I) and completion of a viable competitive business plan (Semester II). 
Dive into the principles of accounting, finance, marketing, management and more.
Hone individual and collaborative decision-making.
Engage with a mix of majors. The Entrepreneurial eXperience is not exclusive to new students or existing students; all residential students are welcome to augment their degree with an entrepreneurial angle. 
Experience one-on-one guidance from our dedicated, industry-proven Professor of Business & Entrepreneurship.
Explore viable ideas as potential long-term projects, beyond seed and start-up.
Benefit from mentoring & workshops with successful small business owners and entrepreneurs.
Learn the ins and outs of seeking out venture capitalist engagement.
Participate in entrepreneurship-related student organization opportunities.
FALL 2019 Business Concept Competition Winners (Business Students)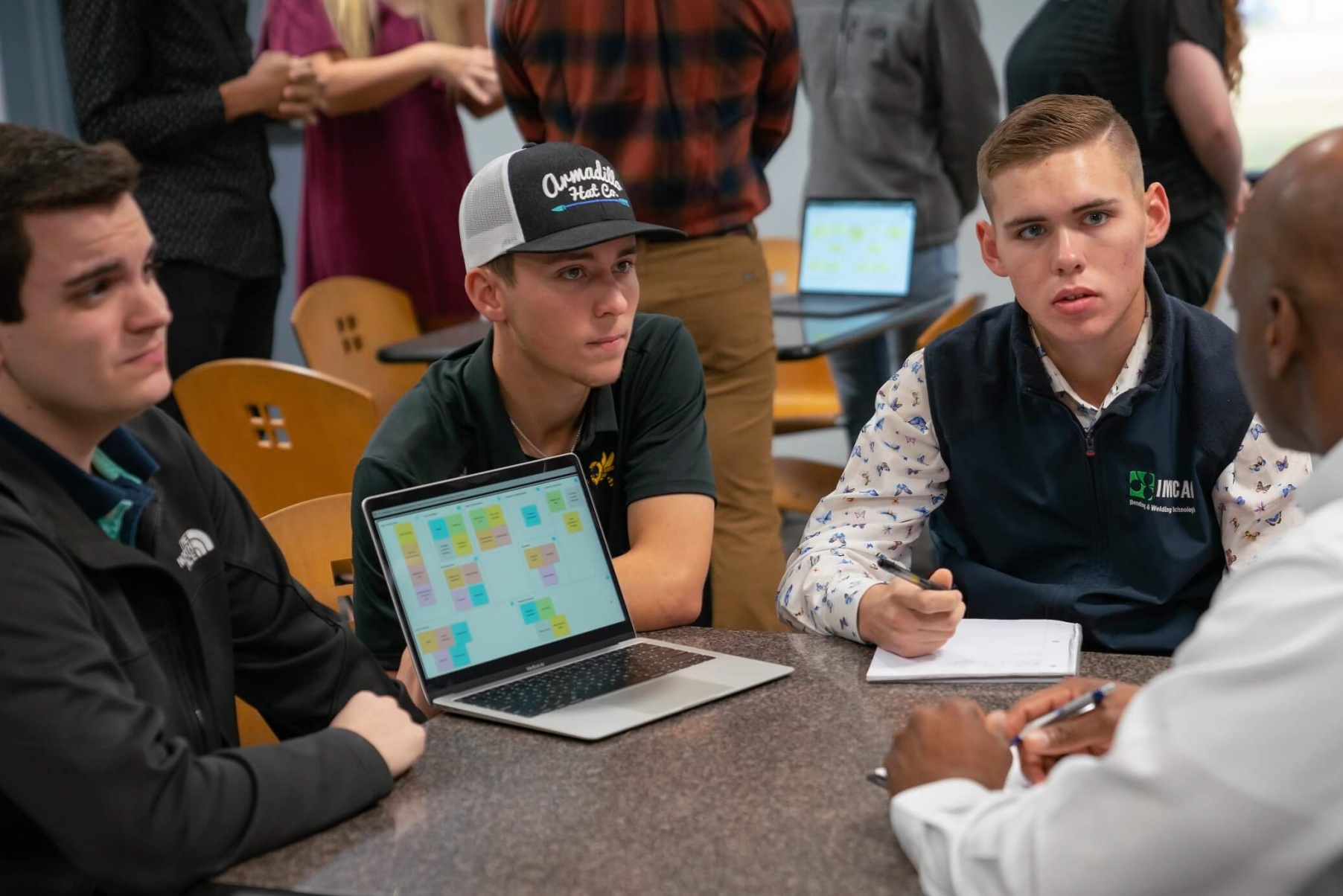 The "Country Club Concierge" team presented their business concept and were ranked 1st in their class!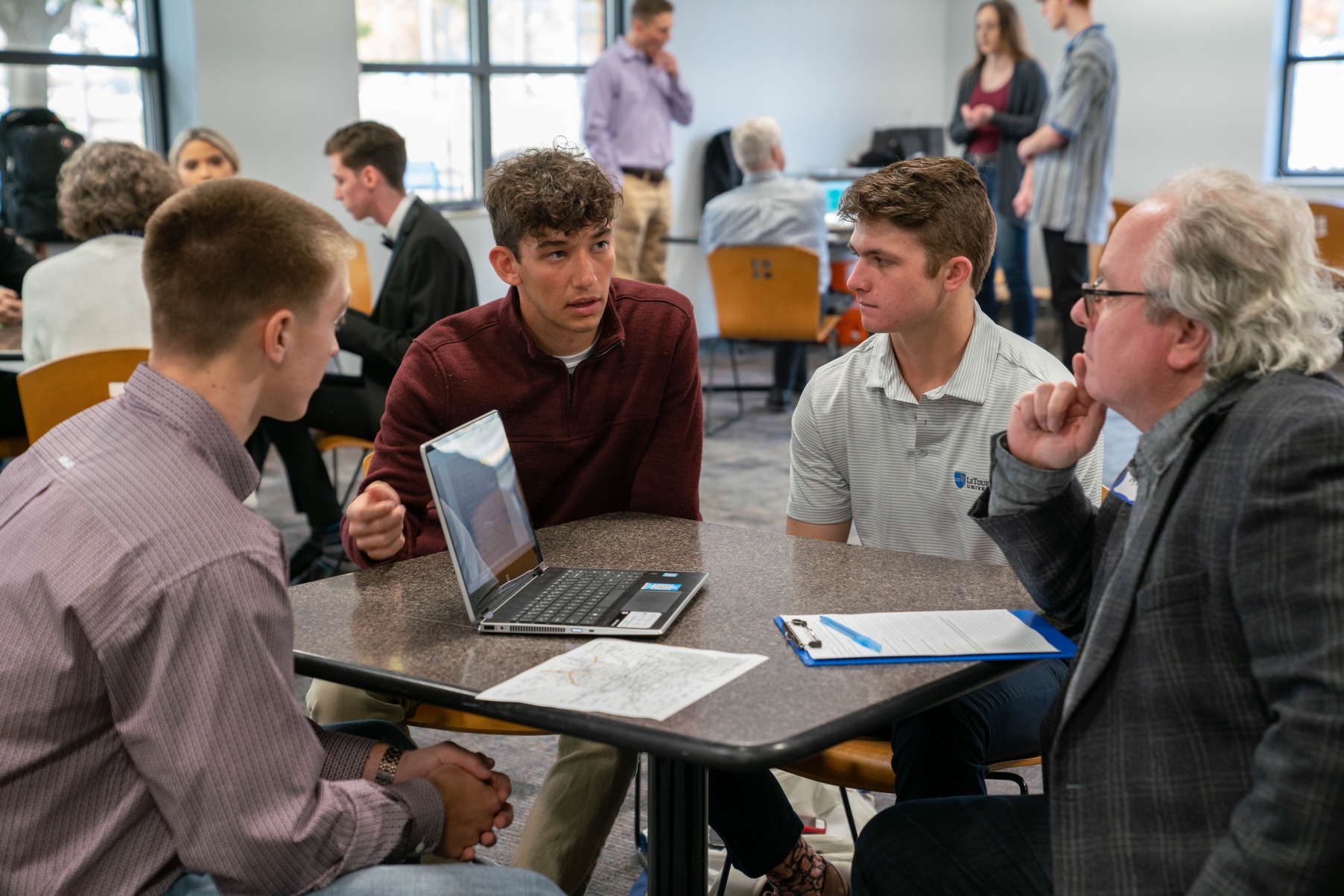 The "Primetime Sports" team presented their business concept and were ranked 1st in their class! 
FALL 2019 Business Concept Competition Winners (Engineering Students)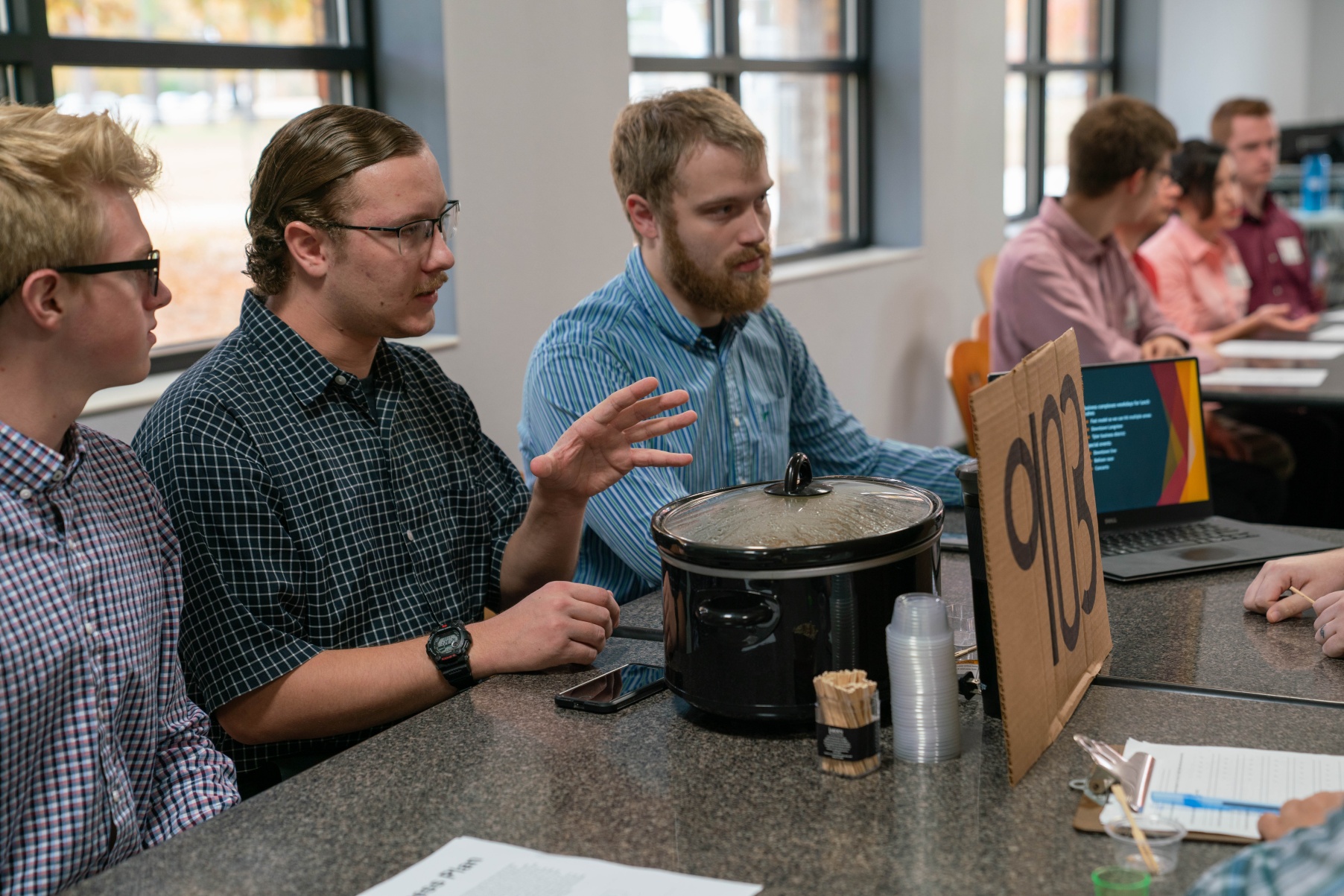 The "903 Food Truck" team presented their business concept and were ranked 1st in their class! 
Spring 2020 Business Plan Winners (Business Students)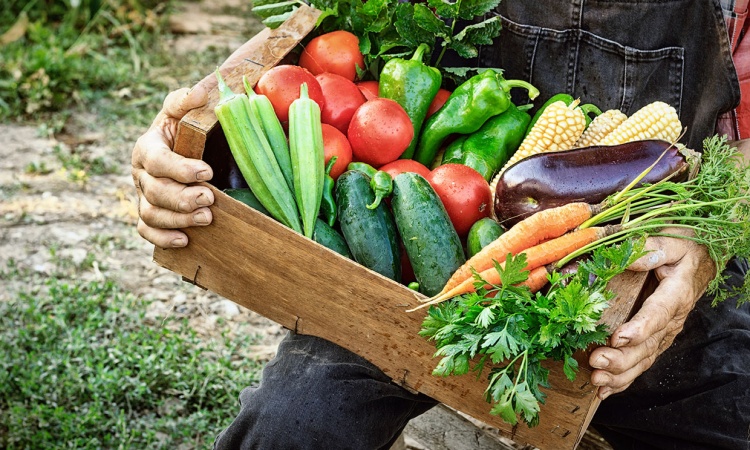 With the Green Grocers business plan, the semester winner is Sadie Kennedy!
Spring 2020 Business Plan Winners (Engineering Students)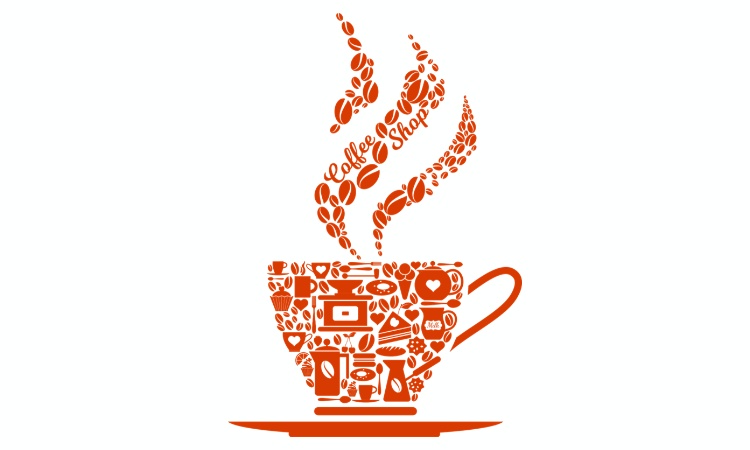 A top finisher for a coffee shop business plan by an Engineering student, was the business Roasted, by student Katherine Le!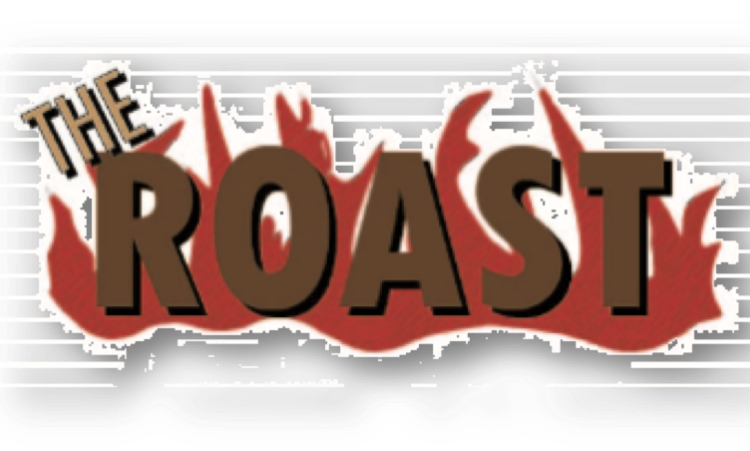 A top finisher for a coffee shop business plan by an Engineering student, was the business The Roast, by student David Tixier! 
Course Offerings
Highlights of entrepreneurship-focused classes in the School of Business include: 
BUSINESS LEADERSHIP & ENTREPRENEURSHIP I & II
Two "learn by doing" courses leading students to build and run a business consistent with economic, social and economic goals. Students study the fundamental concepts of business operations, to include management, marketing, accounting, finance, and information systems. Students organize into teams, develop a new business idea, analyze an industry, create a business plan and ultimately compete before an objective panel of experts. Students are then ready to launch and run a business.
ENTREPRENEURSHIP FOR ENGINEERS
An overview of the aspects of business important to engineering. The course centers on the business competencies of management, finance, and marketing taught through a foundation of ethical leadership. In addition, students will learn a conceptual and practical framework for entrepreneurial endeavors within technology-based companies.
ENTREPRENEURIAL LEADERSHIP
Based on exemplars of invention and engineering such as Thomas Edison, R.G. LeTourneau and Wernher Von Braun, this graduate course explores the ingenuity and faith that leaders need to create, found, adapt and manage new ventures in today's global integrated economy. Students learn a generic process to design new innovative business models and assess their leadership style with respect to entrepreneurship in new and existing corporations.
Learning From Current Leaders & Entrepreneurs
As part of this experience, our students engage with leaders and entrepreneurs both locally and nationwide, gaining insight from the hard work and experience of these men and women of industry.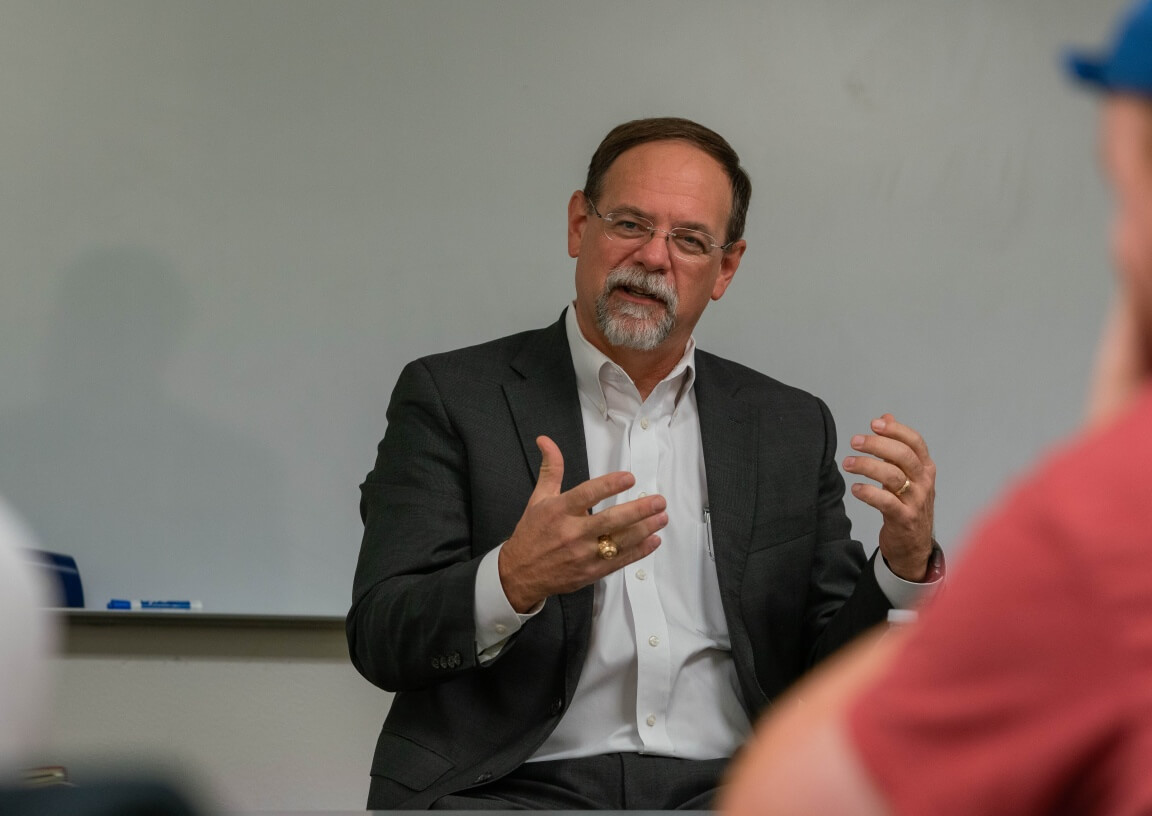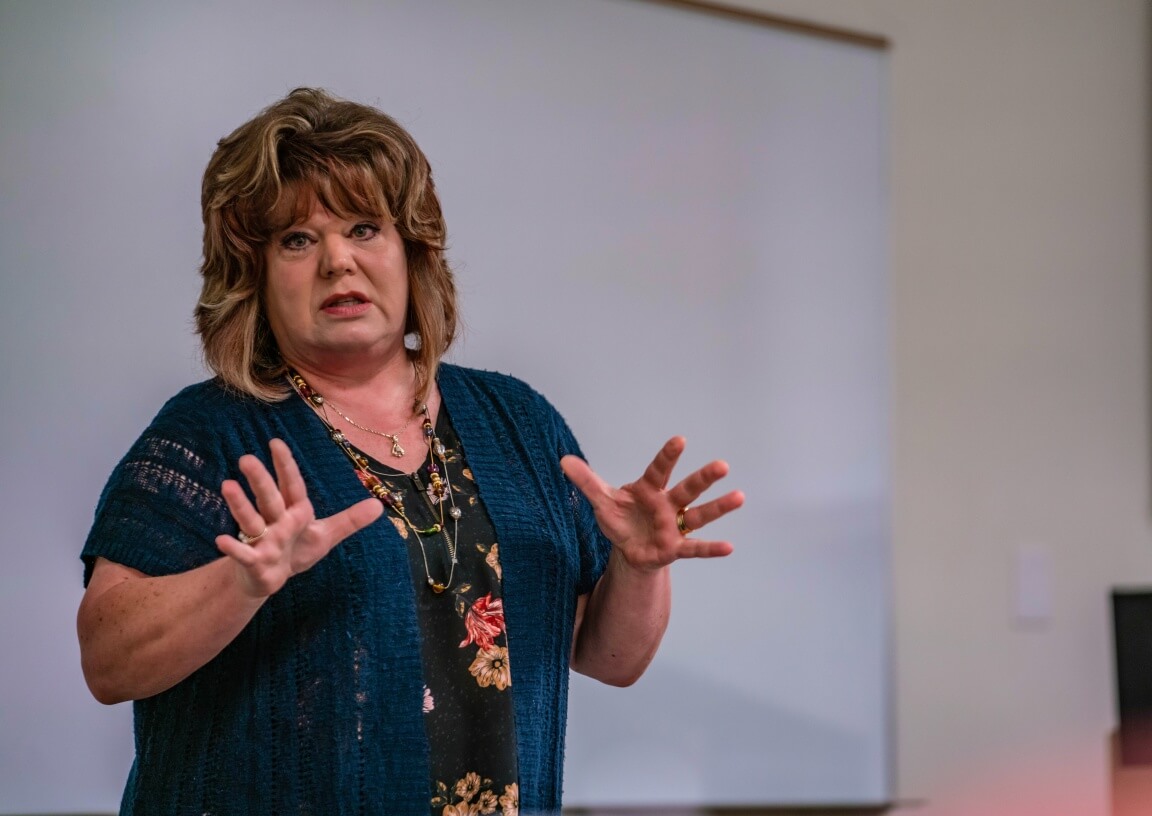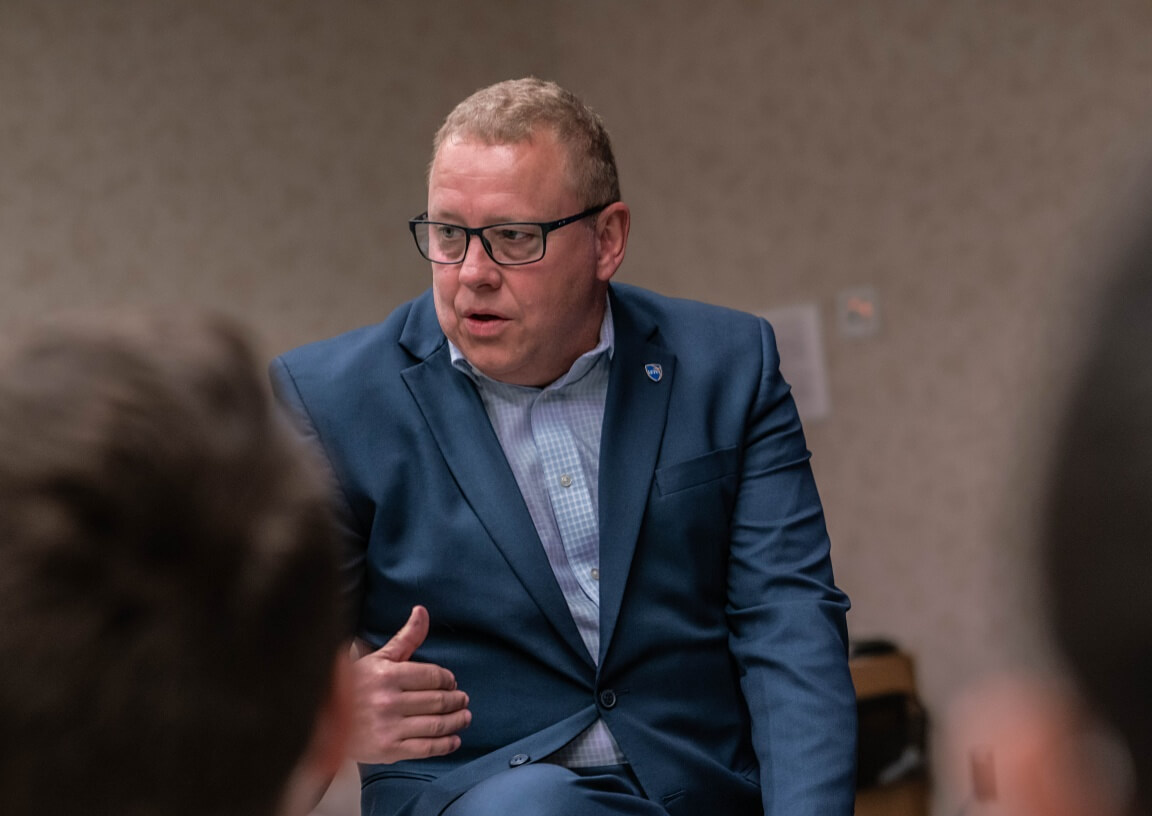 Ben Ehmke
Debbie Fontaine

Edible Art Specialty Cakes and Cookies
President's Community Advisory Council

Dean Waskowiak

Encore Multimedia
LETU Alum, Board of Trustees

Julee Rachels
Ben Shelton
Jonathan Palmer
Mitch Fortner
Bobby Milhauser
Local business leaders also take an active role in helping our students grow, through serving as judges/advisors in the Business Concept Competition phase of this course.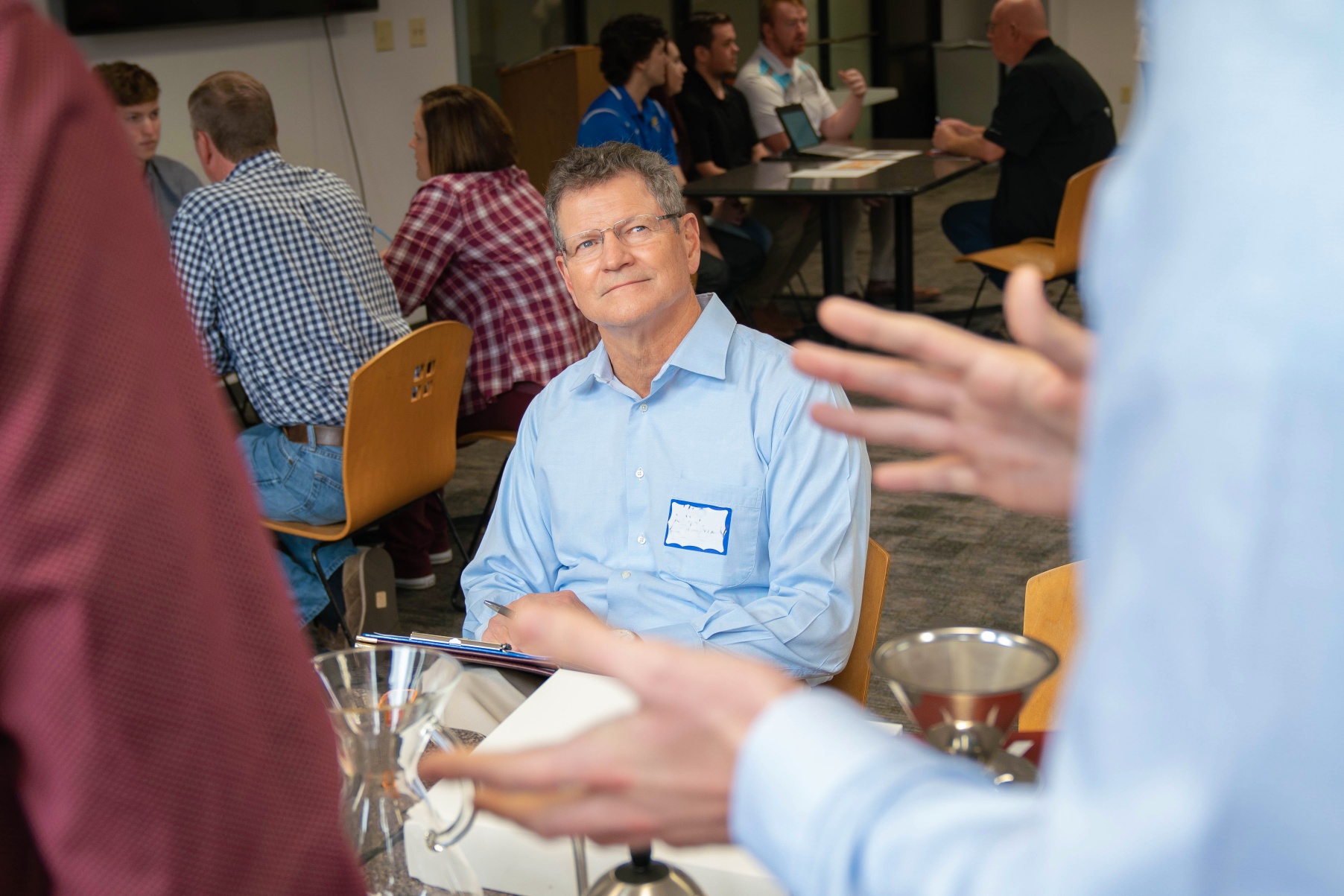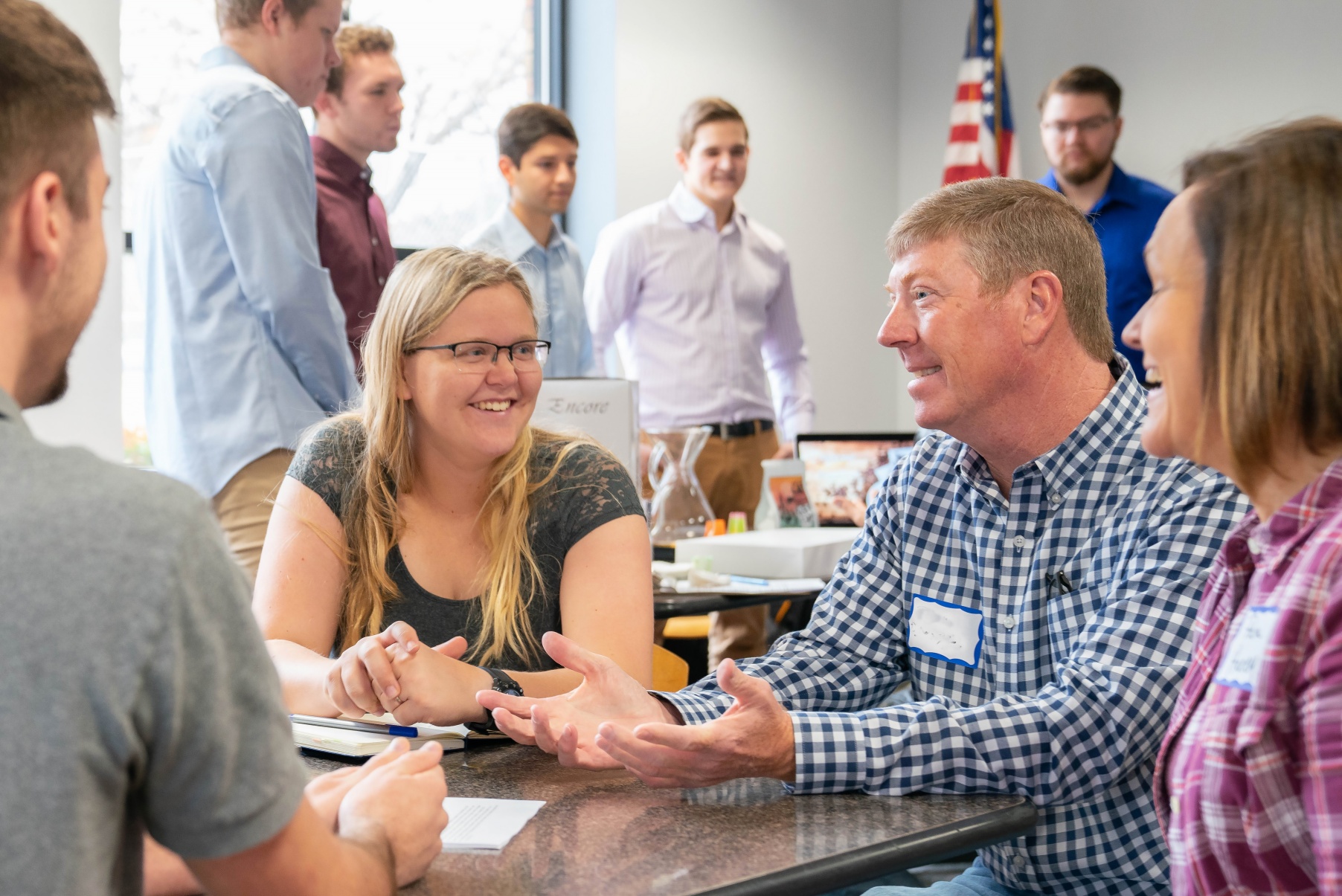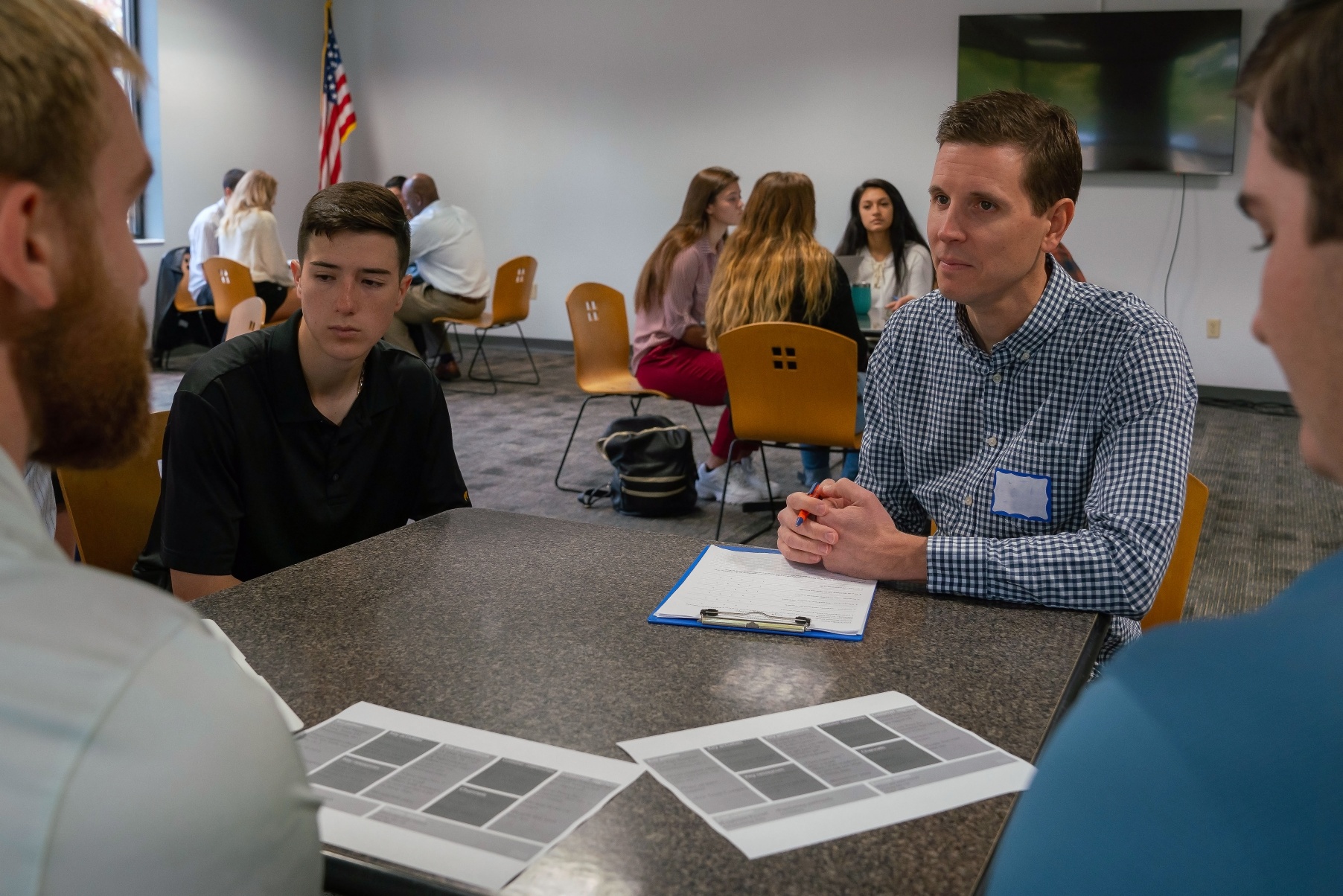 Gary Ford
Greg Colquitt

Texas Bank & Trust
LETU Alum

Joshua Swain

Coghlan & Crowson
LETU Alum

Hank Guichelaar
Bill Rice III
Melida Heien

Main Street Coordinator, Longview Texas

Dan Droege
Jim Hugman

Hugman Architecture & Construction

Seth Hillman 


CHRISTUS Good Shepherd Medical Center
---
Learn More
Beyond individual courses, the entrepreneurial spirit is embodied in the entirety of our business and engineering programs. Explore more at the links below. Or, if you're ready to join the next generation of LETU entrepreneurs, click here to learn more and apply.