Passage Overview
Our Mission
Our Staff
THE PASSAGE FELLOWSHIP
The heart of Passage is the Fellowship, a carefully crafted year-long immersion in Christian theology and practices in which youth are able to take their faith to the next level. Key features of the Passage Fellowship include:
engaging directly with LeTourneau University Theology Faculty
participating in two meaningful and exciting weeks of mission projects, outdoor activities, worship, and theological study on LeTourneau University's Longview, Texas campus
developing a mentoring relationship with a leader from the local church
designing and implementing a project for the local church
The Passage Fellowship will transform youth for Christian leadership in both their churches and communities as they faithfully respond to Jesus' call to participate in God's mission.
Here's what you can expect . . .
NOMINATION/APPLICATION/INVITATION
Each year we will be looking for 50 high school students who have demonstrated Christian leadership and an interest in pursuing their Christian faith at a deeper level. Preference will be given to students who will be juniors during the Passage Fellowship, but we also encourage nominations and applications for sophomores and seniors. The process can occur in two ways. Parents, pastors, youth pastors, or church leaders may nominate youth who they believe will benefit and thrive in the Passage Fellowship. Once a nomination is received, then the youth will be notified. At that point, the nominated youth will need to complete an application along with securing the appropriate references. Also, youth can initiate the process by first completing an application, and then securing a nomination and references. Nominations and references can be done by the same person. Completed nominations, application, and references are due by December 20. These will be reviewed by the Passage Leadership Team, and invitations to be Passage Fellows will be sent out in March.
MENTORSHIP
In consultation with the Passage Leadership Team and the local church, a Passage Mentor from the youth's local church will be designated. Each Mentor will complete an application and review process to address willingness, commitment, and aptitude for being a Passage Mentor. Passage Mentors will attend a one day Passage Mentor Training in early fall. The Passage Mentor Retreat will equip each Passage Mentor with the tools and resources needed to be an effective mentor.
PASSAGE RESIDENTIAL EXPERIENCE
The Passage Residential Experience occurs in two phases, bookending the Passage Fellowship year.
Phase I takes place in mid-June. Passage Fellows will gather on LeTourneau University's Longview campus for an intensive week of study, worship, and practice. Seminars will be led by LeTourneau University top-flight Theology Faculty as Passage Fellows delve into classic Christian theology. But, don't merely think of "ivory tower" theology. Passage Fellows will take the ideas learned in class to the streets through mission projects and outdoor adventures. Also, considerable time be given to nurturing the inner life and in developing Christian community. Think of it as a retreat on steroids, a combination of mission trip, camp, and discipleship class all rolled into one.
Phase II happens one year later, in which Phase II Passage Fellows take on leadership roles in the Passage Residential Experience, move on to advanced theology seminars, and provide guidance for Phase I Passage Fellows.
MENTORING YEAR
Following the Phase I Passage Residential Experience, Passage Fellows embark on their Mentoring Year. Passage Fellows will meet regularly with their Passage Mentor. The Passage Leadership Team will provide discipleship resources to guide Passage Mentors and Passage Fellows as they journey in taking classic Christian theological principles and putting them into practice in their everyday lives.
During the Mentoring Year, the Passage Mentor and Fellow will design and implement a Passage Project for their church community. A one day retreat will be held at LeTourneau University in January of the Mentoring Year for all Passage Mentors and Fellows. The focus of the retreat is the development of the Passage Project. Additionally, the Passage Leadership Team will be in constant personal and virtual contact to assist the execution and evaluation of the project. As indicated above, Phase II of the Passage Residential Experience closes out the Mentoring Year.
PASSAGE 2.0
After this amazing year, you can keep Passage going in your life by opting in for an additional residential week following Phase II. During this week, Passage Fellows have the opportunity to continue studying with LeTourneau University Theology Faculty by completing a university class in Biblical Literature, a fully accredited university course. Also, all those completing the Passage Fellowship will be eligible for significant scholarships if they choose to attend LeTourneau University.
The Passage Institute for Youth and Theology exists to equip youth and those who minister to youth for participation in God's mission to reconcile and restore all creation through opportunities for rigorous Christian study and the cultivation of Christian practices. Over the last generations, Christians in America have not been very successful in evangelizing and discipling youth. Recent studies, however, have shown that youth who have engaged in serious theological study and intentional Christian practices have a more resilient faith and we aim to serve the church by multiplying such experiences for students in the Ark-La-Tex region.
It is our prayer that through our work youth will be transformed for Christian leadership in all areas of life through faithful response to Jesus' call participate in God's mission of reconciliation and restoration.
Our work is funded by a generous grant (2016-2019) from the Lilly Endowment, Inc. and supported by LeTourneau University and the School of Theology and Vocation. We thank them for their generosity! To support our work, click here.
Pat Mays - Director of Programming  
Email: PatrickMays@letu.edu
Patrick Mays joined LeTourneau University in 2003, but he is quite familiar with the area, having grown up in Longview and graduated from two local institutions: Pine Tree High School and University of Texas at Tyler. For almost two decades, though, Pat and his family traveled and lived in several places around the United States and the world pursuing ministry opportunities. These included teaching and coaching high school in Texas, youth ministry in Louisiana, recreational ministry in Alabama, and mission work in Asia and Europe. For four years, Pat, his wife, Kathleen, and daughter, Sarah, lived and ministered in Prague, Czech Republic as academic missionaries in secular universities.
He uses this experience and his education in theology and intercultural studies in helping students develop biblical models of ministry that reach across generational and cultural barriers. Pat's interests are increasing the effectiveness of youth ministry, developing a missional focus for the church, and helping Christians engage with popular culture.
"I am excited about Passage because of the youth ministry leaders who poured into my life when I was in junior high and high school. These mentors journeyed with me and helped me grow my faith. Passage is a way I can pass on what I learned to today's youth."
View Dr. Mays's complete faculty profile.
---
Jonathan Lett - Director of Outreach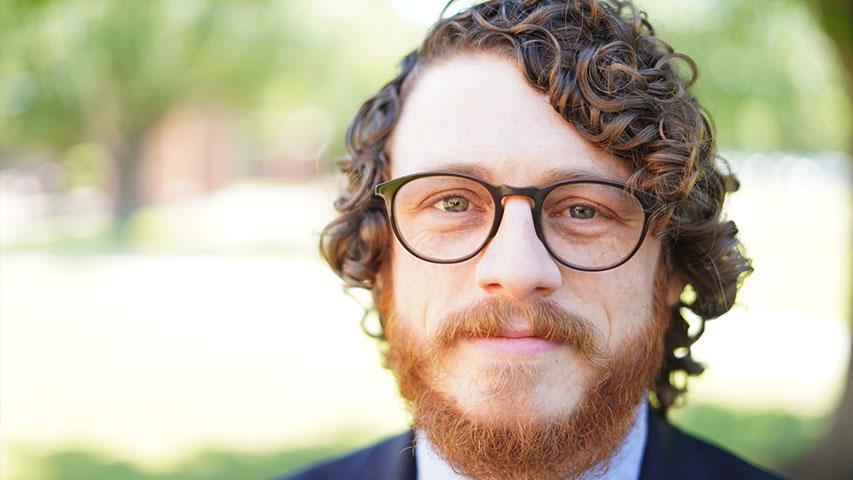 Email: JonathanLett@letu.edu
Jonathan recently joined LeTourneau University after working on his doctorate in St Andrews, Scotland. He holds bachelor degrees in marketing and finance from Cedarville University, an M.Div. from Duke Divinity School, and is currently finishing a Ph.D. in theology at the University of St Andrews. Lett also has ministry experience in a variety of contexts. He worked for several years in The Navigators Campus Ministry at the University of Vermont and the University of Dayton. He served in pastoral ministry in Presbyterian and Methodist churches in North Carolina and in a nondenominational church in the Midwest. Currently, Lett is a candidate for ordination in the Presbyterian Church (USA). He and his wife, Amy, daughter, Hazel, and son, Harrison, live in Longview.
Jonathan's research and teaching work arises out of his belief that theology is performed in service of the church and its mission to proclaim the gospel of Jesus Christ. As a theologian and teacher, he wants to challenge students to wrestle with the claims that the Christian gospel makes on every aspect of their lives. Lett tries to help students develop a theological imagination-a habit of mind shaped by Scripture, theology, and Christian practices-in order to live faithfully. 
View Dr. Lett's complete faculty profile.
---
Luke Tallon - Director of Theology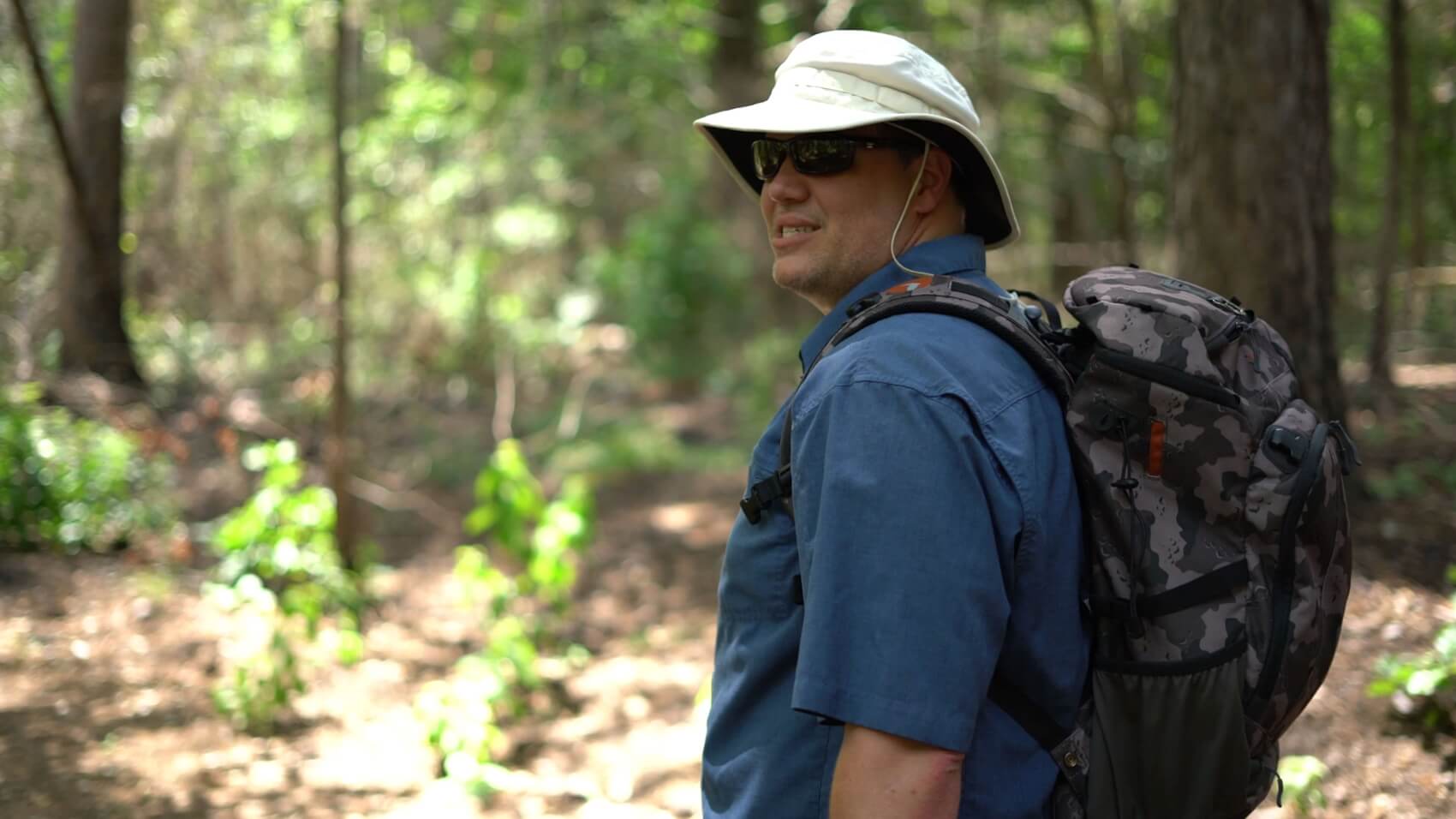 Email: LukeTallon@letu.edu
Why am I involved with Passage?
My first exposure to the Lilly Endowment was while I lived near Los Angeles in graduate school. One of my professors was working on a grant for a program designed to help first-year college students explore vocation. He invited the whole class to help him think about how to do this. At the same time, I was studying urban ministry and seeing how churches were participating in the mission of God by living with, serving, and reaching out to the poorest folks in L.A. These overlapping experiences forced me to consider Christian vocation as something rooted in God's mission to the world and relevant for all people, not just those who get to attend a Christian college. Little did I know that I would one day help coordinate a Lilly-funded project inviting high school students for the exploration of vocation!
What does it mean to be "director of theology"?
"Theology" is best described as "faith thinking" (P.T. Forsyth) or "faith seeking understanding" (Anselm of Canterbury). Based on God's own gracious word to us (especially Jesus Christ, the word made flesh, God with us) and working under the authority of the Holy Bible (God's written word), theology seeks to speak beautifully and truly of God as part of our walking in the way of the Lord Jesus. Theology did not begin as an academic discipline, but as a spiritual discipline by which the early Christians tried to conform their whole lives (praise, prayer, counsel, evangelism, service, etc.) to Jesus Christ. Continuing this work and inviting more Christians into it is my dream job! I thank God for the opportunity to work with you.